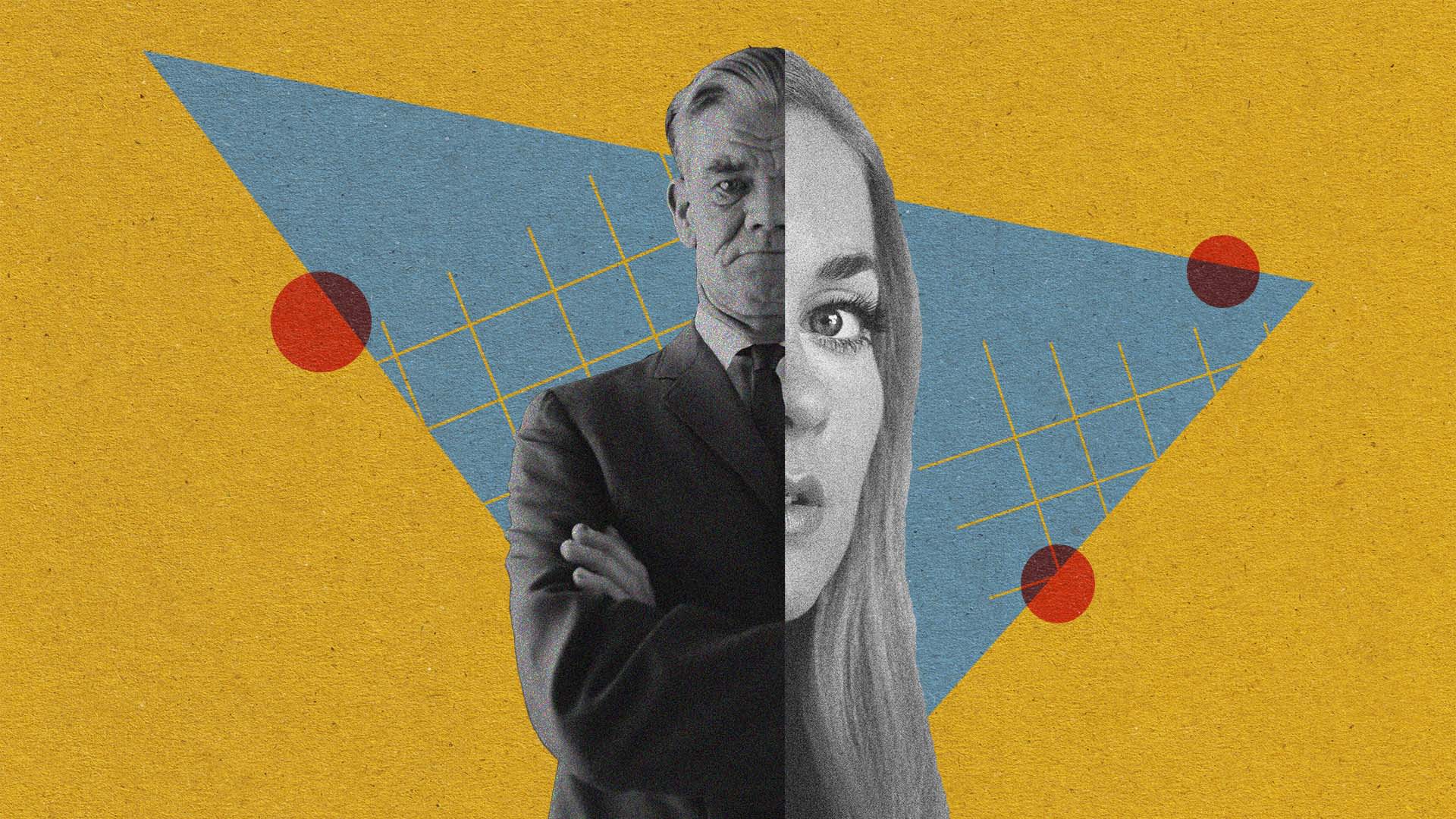 If you can't beat Chads, maybe you should try acting like one.
In the world of internet slang, the name Chad has become synonymous with white male entitlement. As Women in Tech Regatta founder Melody Biringer explains it, a Chad is a 30-something white man who "would walk into any situation and ask for maybe three times more than what he's worth without even blinking. He doesn't even think twice about what he wants."
Biringer was speaking on a panel at the Grace Hopper Celebration, an annual gathering for women in tech, named for the famed computer scientist and U.S. Navy officer. During the session, called "What Would Chad Do," she and a handful of senior executives from Facebook, Snap, and other tech companies talked about what women can do to help ensure they get what they deserve.
Here are three ways you can be more like Chad, according to the panelists.
1. Put yourself first.
Vidya Srinivasan, senior product manager at Facebook, shared a story of when she was working at Microsoft and was offered the position of co-chair of the Grace Hopper Celebration--a career-long dream. But her job was demanding, and she had just found out she was pregnant. People close to Srinivasan told her this wasn't the time to take on additional responsibilities.
But after thinking hard about it, Srinivasan asked herself a few important questions. "Why should family, career, and passion be mutually exclusive?" she said. "Why am I getting the fear of the unknown sabotage this wonderful opportunity?" In the end, Srinivasan accepted the role. She's says she never regretted it.
Other panelists agreed: Channeling your "inner Chad" means not being afraid to make yourself the priority. "The struggle comes with thinking about everything but myself in making that decision," said Tammarrian Rogers, engineering director of inclusion at Snap. "I ask myself, 'Am I in an environment that's providing me with what I really need to thrive?' If I'm answering with a 'no,' or a 'yes, but...,' that's a sign that it's probably time to think about a change."
2. Prepare aggressively for meetings about money and advancement.
Studies have found that men tend to achieve better economic results in negotiations, which researchers believe stems largely from deeply ingrained societal gender roles. "It is super important to understand what you're worth and not undersell yourself," said Cynthia Tee, senior vice president of engineering at project management software firm Smartsheet.
As the "resident Chad" on the panel, JPMorgan Chase managing director Nick Peddy offered his best advice for negotiating on your own behalf. "Go in armed with data," he said. "Make sure you understand what you're negotiating for, what the various comebacks might be, and establish what you're looking for up front."
3. Practice your interviewing.
Peddy said he makes sure to take at least one job interview per year--even if he's not interested--to brush up on his interviewing and negotiating skills. The other panelists agreed with the strategy.
"You lose nothing by taking the time," said Tee. "You'll have a lot more leverage, a lot more confidence, and a lot more comfort just being yourself when you go through these interviews. As uncomfortable as it is for me to ask for more, I have practiced and made myself do that."
Oct 4, 2021