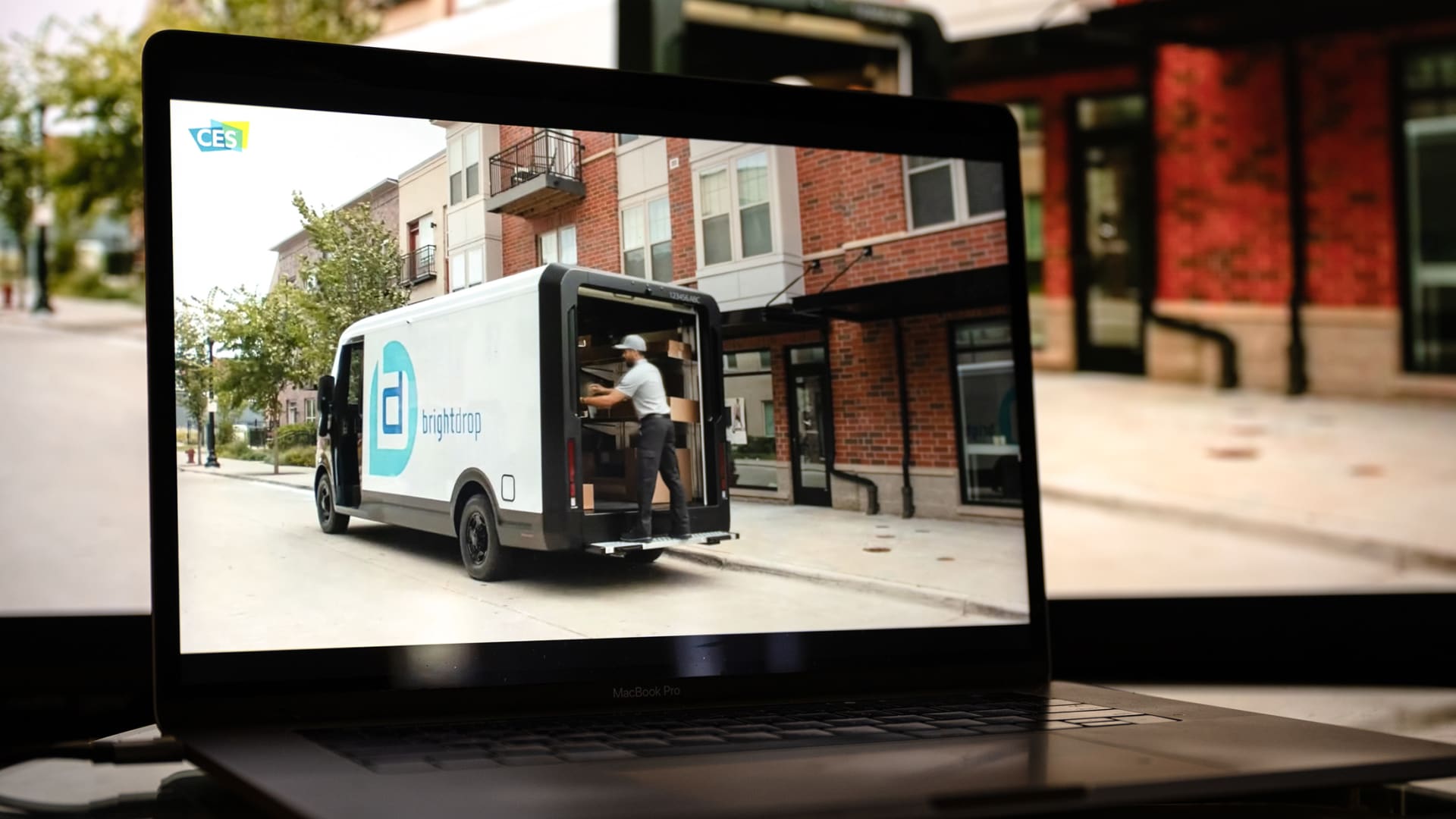 You don't have to be a so-called "green business" to join the effort to create a carbon-neutral future.
Thanks to a quickly expanding new business arm from General Motors, consumers will soon be able to get packages and groceries delivered to their homes by electric vehicles. The company revealed on Wednesday that it has struck deals to produce electric vehicles for Walmart and FedEx through its delivery vehicle spinoff, BrightDrop. GM's CEO, Mary Barra, made the announcement during a virtual keynote at the CES 2022 in Las Vegas.
Combined with the recent news of Tesla's $1 trillion market cap, the announcement serves as further proof that electric vehicles aren't part of the distant future. They're here now--and companies in industries from logistics to ride-hailing to deliveries should be planning on making electric vehicles part of their future.
BrightDrop's box-shaped vans can travel up to 250 miles on a single charge and will be used for last-mile delivery. With the pandemic-fueled explosion of e-commerce in recent years, FedEx expects to deliver 100 million packages per day by 2023. That will put additional strain on the company's supply chain--as well as on the environment. Appearing during the keynote, BrightDrop CEO Travis Katz referred to last-mile delivery as "the hidden footprint of e-commerce."
Electric vehicles can help offset that. FedEx will buy 2,500 of the vehicles and might add up to 20,000 more in the coming years. The company plans to maintain a fleet of 200,000 electric vehicles by 2040, at which point it has vowed to be carbon neutral.
Walmart plans to begin using BrightDrop's electric vehicles in companion with its new delivery service, InHome, through which workers bring items directly into a customer's home, in 2023. The company will initially buy a fleet of 5,000 vehicles.
"We no longer need to imagine a zero-emissions future," said Barra. "We're building it."
Walmart is also testing deliveries with Cruise, the autonomous vehicle company that GM acquired in 2016. The company revealed that it made nearly 3,000 deliveries in the Phoenix area last year using Cruise vehicles, many of which are electric. Cruise is currently testing its self-driving cars in San Francisco and intends to use them for ride-hailing services soon.
Barra on Wednesday also unveiled an all-electric Silverado pickup truck made by GM-owned Chevrolet. The truck will go into production next year and be available by 2025.
It all points to a massive shift for GM, one of the oldest car manufacturers in the U.S. The company announced last year that it will exclusively produce electric vehicles by 2035. Other automakers are making the transition to electric as well. Last year, Ford announced an electric F-150 pickup truck as well as an $11 billion investment in EVs that will include a manufacturing facility and three battery plants.
Jan 6, 2022