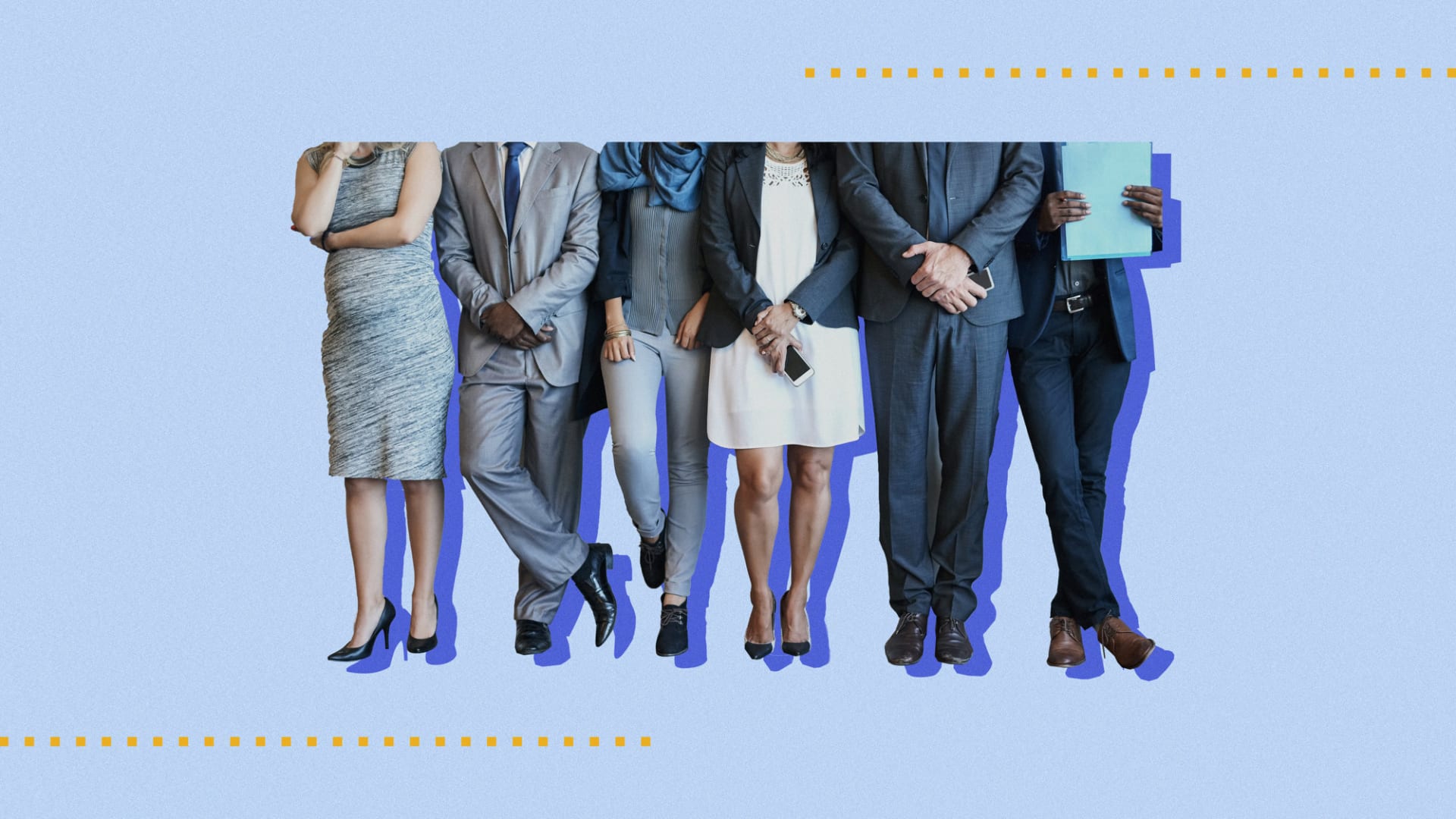 When Steve Perlman, Matt Hall, and Dan Rubenstein decided to launch staffing firm Syfter in 2017, their focus was on building a team quickly. The co-founders, all of whom are White, tapped into their respective networks to find their first batch of employees. The outcome: Of the first five hires, four were White men. They knew something had to change.
"We made the conscious decision to hire for diversity," Perlman says, "but we didn't have a plan. We had no idea how to." The New York-based startup's second round of hires included a woman of color with a recruiting background whom they'd brought on for a joint marketing-HR position. They asked her if she'd want to take on the role of cultural manager and help with hiring. She agreed. To date, 10 of Syfter's 24 hires have been people of color, and 11 of 24 have been women.
The advantages of a diverse workplace are well documented: Studies have found diversity is linked with better financial performance and higher rates of innovation. The recent growth of the Black Lives Matter movement has prompted many companies to examine their own shortcomings when it comes to diversity and inclusion. Inc. spoke with several companies with diverse workforces about their own hiring and management practices, as well as advice they can offer founders trying to avoid a homogenous workplace.
For Syfter, and for other companies, creating a diverse workforce has been the result of a variety of practices. For example, the startup has staffers interview candidates informally without leadership present, then report back and vote on whether to hire the person. Perlman believes this approach accomplishes two things: It ensures that voices besides the three White male founders are heard, and it demonstrates to candidates that the company values the opinions of its employees.
A sense of belonging
Hiring platforms that focus on people of color can help companies find candidates. San Francisco-based relationship-management software firm Affinity has partnerships with several such firms, such as Jopwell.
Finding those candidates is only part of the equation, says Stephani Martin, vice president of people at Affinity, which was an Inc. Best Workplaces 2020 honoree. "You also have to be a company that people want to join and remain at," she says. "It's diversity, but it's also inclusion and belonging."
Affinity hosts monthly sessions where employees can discuss issues on their mind. Attendance is voluntary but encouraged. At the meetings, which had been in-person pre-Covid-19, employees start conversations using a product called the Thumball, a ball made of dozens of panels with questions written on them that address such topics as times they've felt discriminated against or how they've responded to derogatory jokes that made them uncomfortable. An employee tosses the ball to a co-worker, and whatever question ends up under their thumb is used to start a discussion.
Conversation has become more challenging with employees working remotely. Recently, Affinity created a Slack channel called "Let's Talk About It" in which employees discuss topics like Black Lives Matter and post reading materials on topics like anti-racism and how white staffers can be allies to co-workers of color.
Messaging matters
Hiring diverse candidates begins with what your company puts out into the world, says Dolly Singh, head of talent innovation and inclusion at field service software company Service Titan, No. 486 on the 2019 Inc. 5000 list of the fastest-growing U.S. private companies. Job descriptions with such terms as "coding ninja" or "rock star," for example, might seem fun, she says, but they can subconsciously communicate a desire to hire a man.
"Many things can have unintended consequences," Singh says. "Your messaging, branding, and language are very relevant when it comes to how people from underrepresented backgrounds are going to perceive your company from the outside." She recommends having women and people of color at your company examine your job descriptions.
Inclusion is also important during the interviewing process, which is why Service Titan requires that at least one woman and one person of color participate on hiring panels whenever reasonable. That might be especially challenging at smaller companies, Singh acknowledges, pointing out that a startup looking for a software engineer might have a 10-person coding team made up of all White males. If that's the case, Singh advises pulling in interviewers from other departments--or even from outside your company.
"Especially in startups," Singh says, "it's critical to try to bring as many different perspectives to the table as possible."
Hiring differently
Don't be afraid to rethink the way you evaluate candidates. To combat biases inherent to the traditional hiring process, digital mortgage company Better.com has reduced the importance of résumés or eliminated them entirely for some positions, according to Arthur Matuszewski, Better.com's vice president of talent. Candidates instead are given cognitive tests that assess the skills the role requires. Interviews for positions like sales and customer service involve simulated phone calls. Candidates are told of this ahead of time, which gives those without experience in the particular role--or those without friends and family members who have worked in similar positions--the opportunity to prepare.
"It helps us find the candidates who have the talent, but who no one else has given a shot," Matuszewski says. Better.com, a 2020 Best Workplaces honoree based in New York City, has grown to 3,000 employees since its 2014 founding. More than half are people of color.
The effort to reduce the opportunity for bias continues once employees are on the job. Employee performance is measured through objective measures.
Better.com's practices are still a work in progress, says Matuszewski, noting that it's important to remember that diversity can and should touch every aspect of your business.
"Diversity is not something that can sit in a silo, like a project," he says. "It has to be part and parcel with the way you manage your business."
EXPLORE MORE Inc. 5000 COMPANIES
Jul 22, 2020