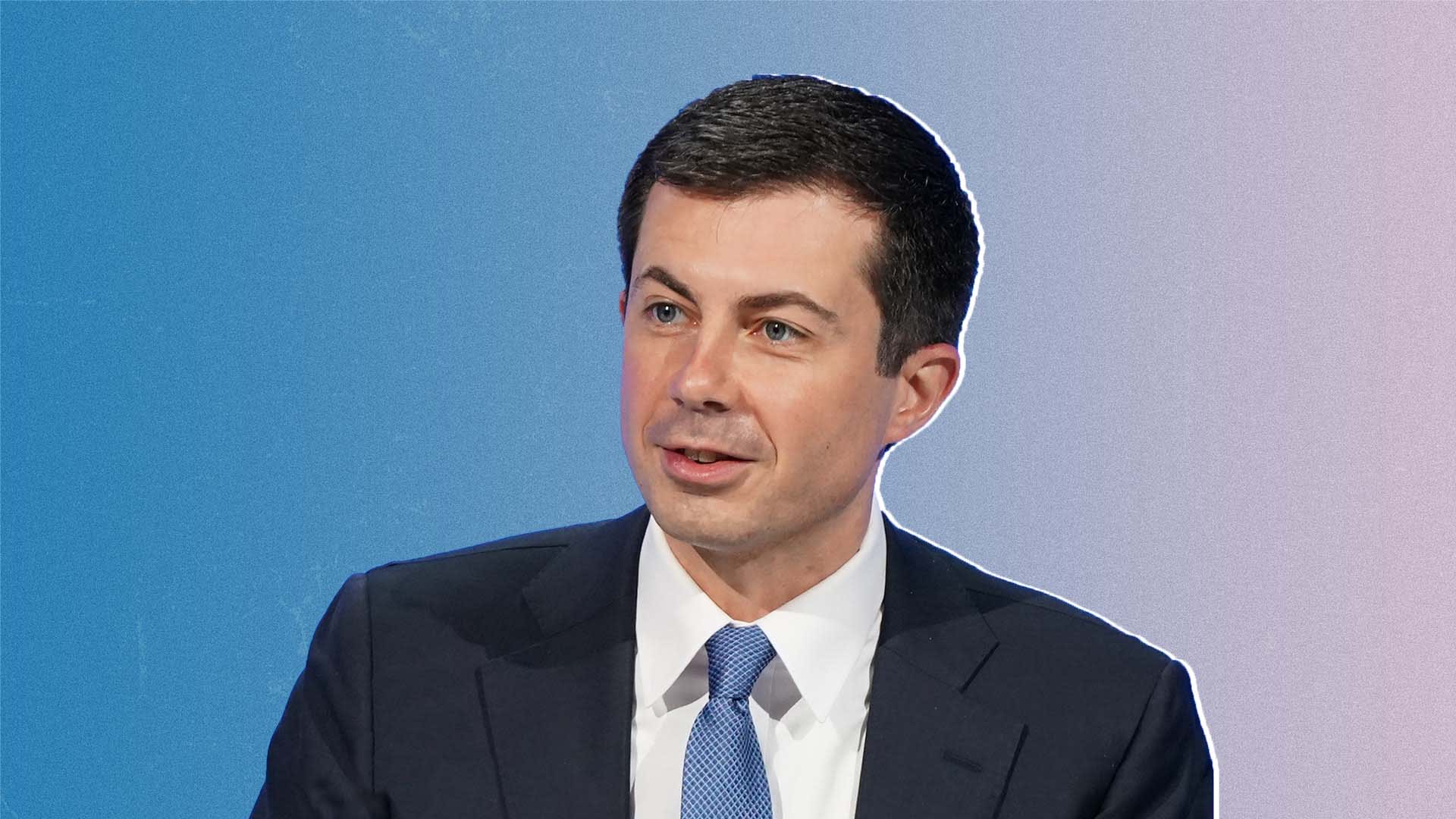 Business owners in the transportation space have a formidable ally: the U.S. government.
That was the message delivered by U.S. Secretary of Transportation Pete Buttigieg during a keynote at CES 2022 on Thursday. Speaking on a large screen playing a prerecorded segment to a live audience, Buttigieg promised that the federal government would pave the way for innovation in the transportation sector and help companies bring their technology and services to market safely in the coming years.
Buttigieg cited an investment of $7.5 billion to build out electric vehicle charging station networks that will include rural and underserved areas, and $66 billion for environmentally friendly railways as examples.
"We very much live in a time when innovation is reshaping how people and goods move to where they need to be," Buttigieg said. "We should plan proactively to support the growth of new ideas and to make sure that Americans share the benefits." He said DoT will soon launch a new and streamlined process for engaging with the private sector to identify the industry's challenges and potential solutions.
While Buttigieg acknowledged that the words government and innovation don't usually go hand in hand, he pointed out that many of today's biggest innovations are built on technology the government invented or helped develop, from GPS to touchscreens to the internet itself. And also noted that some of today's most successful tech companies--he name-checked Tesla, Google, and Apple--benefited from government subsides early in their growth.
When it comes to transportation companies specifically, Buttigieg said the government will throw its support behind the technologies that can move the industry forward. "Government didn't invent the plane or the train or the automobile," he said. "But government did build airports, lay tracks, and construct highways."
The former South Bend, Indiana, mayor said he believes the transportation industry is on the cusp of a variety of world-shifting innovations, from electric vehicles to high-speed rails to carbon dioxide-absorbing roads. He noted that the government has an interest in ensuring these kinds of technologies succeed for the good of the country.
"[The government] complements what business does best," he said, "which is developing great ideas and efficiently, profitably, bringing them to market."
Buttigieg said he believes the recently passed $1 trillion infrastructure bill and the in-limbo Build Back Better plan will both help green transportation technology boom. The $7.5 billion for EV charging stations and the $66 billion in railway funding are in the infrastructure bill, which has passed. The Build Back Better plan, which is still being debated by Congress, would offer incentives like solar subsidies and tax rebates of up to $12,500 for purchasing electric vehicles.
Buttigieg added that the Department of Transportation will work with the private sector to establish guardrails around new technologies and ensure they're safe. Last year, for example, the DoT began requiring car manufacturers and operators to provide reports for all crashes involving autonomous vehicles.
The secretary insisted moves like these aren't intended to stifle growth. If executed properly, he argued, they'll have the opposite effect. "They ultimately help industries thrive," said Buttigieg, "creating more certainty and confidence that someone could count on a very high level of safety when they weigh whether to take a job on the railroad, or purchase a plane ticket, or buy a car."
Jan 7, 2022