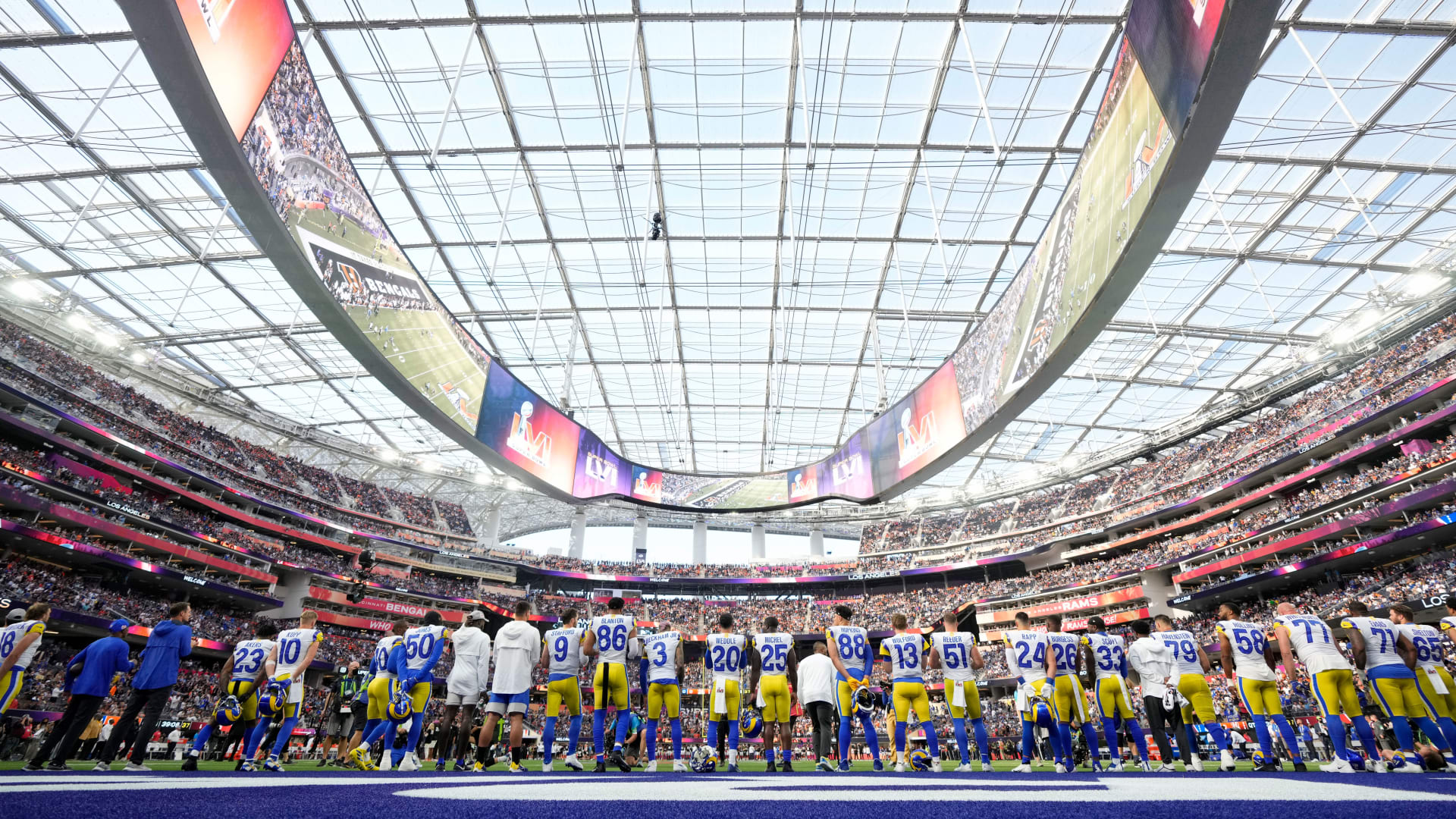 Football fans who attended the Super Bowl may not have seen the splashy commercials that viewers at home did, but they had plenty of other reasons to be looking at their screens.
Verizon equipped the area around Los Angeles's SoFi Stadium with $120 million worth of 5G technology in the months leading up to this year's game. The improved network capabilities allowed fans in the stadium to enjoy high-tech experiences that included everything from on-demand instant replays to augmented reality competitions. The impact of 5G will extend beyond live sporting events, however, with exciting new applications in a variety of retail settings, according to Verizon.
Three years after the wireless provider first began building out its 5G capabilities, the company now has 25 of the NFL's 30 stadiums equipped with 5G technology, according to Verizon Business Group CEO Tami Erwin.
"As people come back from Covid and visit these stadiums, it really is changing the way they experience the game," Erwin says.
Fans at the Super Bowl were able to open the NFL Ticketholder app, which they used to gain entry into the stadium, and view the live on-field action from different camera angles. The feature, called 5G Multi-View, allows users to toggle between seven different views, including an elevated sky-cam and a handheld on-field camera. Users could also watch instant replays on their phones.
With a few clicks, fans could see data from Next Gen Stats--the NFL's AI-powered advanced statistics arm--overlaid onto the screen, allowing them to view data, such as how fast a player ran or how far a ball was thrown on a given play.
Erwin says that such features will become a standard part of the stadium experience going forward.​ And while they'll be available to all fans who use the NFL's app, she says fans with 5G-enabled phones will have a better experience given the network's low latency.
During Super Bowl weekend, a hotel near the stadium demonstrated a cashier-less retail experience powered by computer vision. Erwin says it's only a matter of time until in-stadium vendors begin rolling out those kinds of features. "That's the retail experience of the future," she says.
Spectators at the Super Bowl were also able to compete against one another in an augmented reality game. During pauses in on-field action, they received push notifications inviting them to participate in a game called Ultra Toss. Fans could point their phone at the field and try to toss footballs into a virtual pickup truck that appeared on the field. The mobile game debuted last year, but the prevalence of 5G allowed the NFL to roll out new features within the app in time for the Super Bowl, including a moving target and an AR overlay that tracks the stats of each section in the stadium.
Erwin adds that other in-stadium features, such as sports gambling and mobile food ordering, will also benefit from better, more reliable service. And the game experience is also changing for fans watching from their couches. During the Super Bowl, viewers both in the arena and at home were able to watch the halftime show from a variety of angles, all streamed in 4K.
Erwin believes tech-powered upgrades like these will forever change the sporting event experience.
"The Super Bowl was an opportunity to show off the technology we've been building for years," she says. "It really is a showcase of what's possible for businesses."
Feb 16, 2022