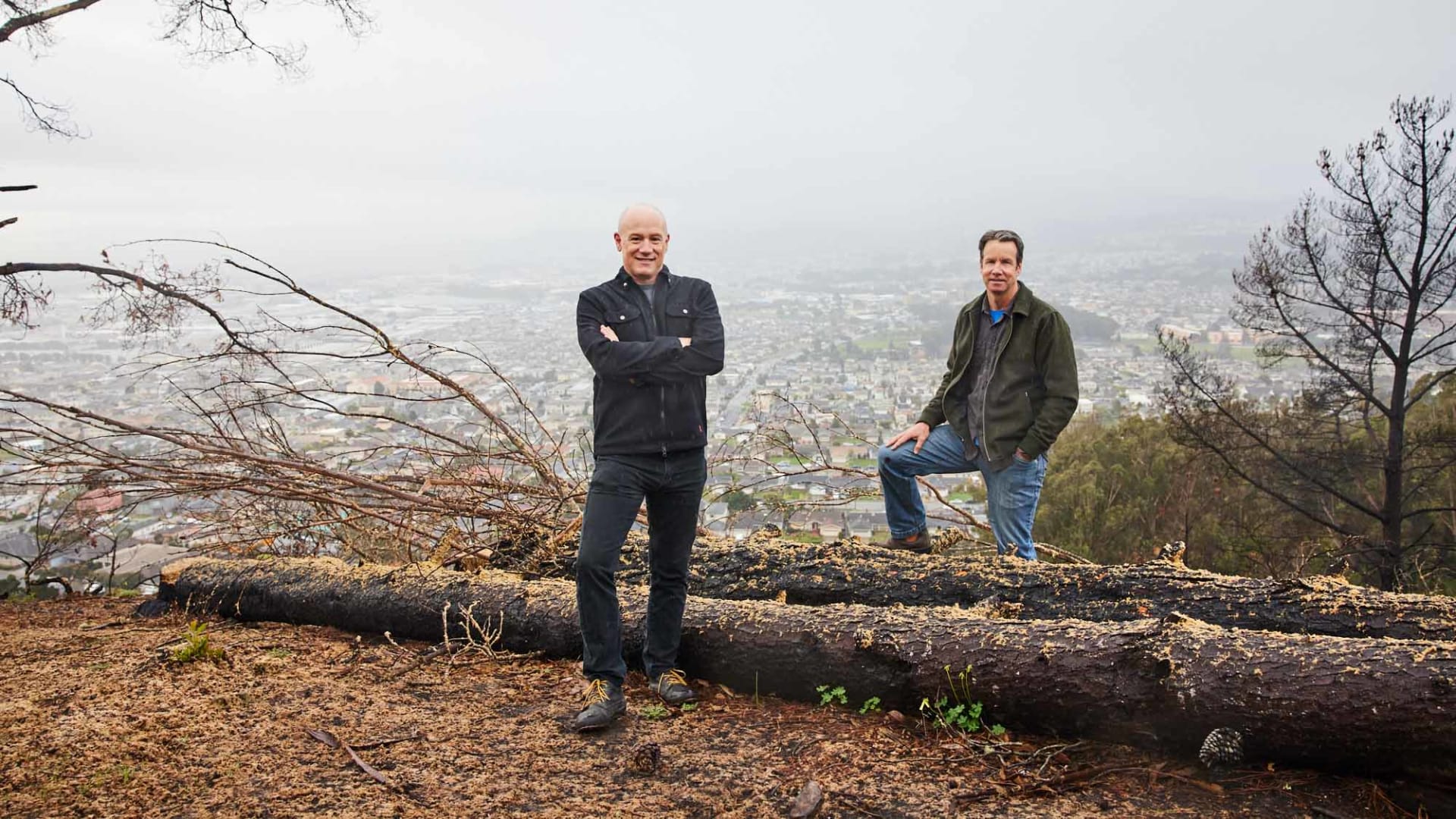 The San Francisco-based company founded in 2019 makes software that helps authorities plan and execute evacuations. The company has partnerships with fire departments in more than a dozen counties in California, including most of the Bay Area. In June, the 25-person company sold to emergency alert company Genasys for $24.2 million, according to the publicly traded company's SEC filings. Here, Zonehaven co-founder and CEO Charlie Crocker discusses the sale.
How did you find your buyer?
Last fall, some fire chiefs in Alameda County were looking to deploy outdoor warning speakers for evacuations. They were talking to one company, Genasys, and told them they needed to integrate with us. So Genasys called us up and said, "We're told we're supposed to integrate with you. What does that look like?" That started a series of conversations.
We knew at some point we needed to scale. I'd been working on getting VC funding to take this to the next level. I was not looking [for an acquisition]. We spent the next six months getting to know Genasys, not just from a financial sense but from a personality sense. I went down to San Diego a bunch and would work from their offices down there. I wanted a feel for the offices. I wanted a feel for the people. I wanted to feel their culture. I got to the point where I really trusted their leadership and their direction, and it got to a point where it made sense.
What were the negotiations like?
There was some trust between the parties, which is important. We both had counsel that was pushing us to play a little more hardball. There were some points in the negotiation when we said to the counsel, "Please leave the room." Then Richard [Danforth, Genasys's CEO] and I would have a conversation, and everyone would come back and we'd tell the counsel the decision. Our thinking was: If we can't solve this, then we shouldn't come together as a business. So we had that attitude from the beginning that this had to be a win-win, this had to be something that made sense for both of us. Neither of us wanted to be the ones squeezing for some small amount of money. You can try to get an extra $50,000 out of someone, but that's not going to set you up for success once you come together. Those last few cuts can cut the deepest.
What happened after you reached an agreement?
We closed at the beginning of June, right when fire season was about to hit. We told them we couldn't do anything to disrupt our ability to support our customers during that time -- no rash decisions around personnel or pricing or any of that stuff. And they totally got it. We told them what we needed was more people, and they agreed, so we've actually been able to hire a few new folks onto the team since then. We're starting to scale the team in the way we would have if we would have gotten that VC funding. Because that's what was really needed. We had proven the model; now we needed to scale.
Can you talk about the decision to sell instead of taking VC money?
There was calculus in that. Genasys is publicly traded, so they're more liquid than any VC firm. Or we could have been bought by another startup or a Series B or Series C company, and you still have no liquidity. This gave our employees an opportunity to get paid some and get stock in something that is ultimately tradeable. And I think by us joining that company, we will add value to that stock over time.
Taking VC debt comes with an oversight cost and people driving your direction, and it brings more people onto the company's board. It also lengthens the time frame until you might actually be able to do an exit.
For us, the ability to scale nationwide and internationally went up 10X because Genasys already has people in all these areas. We had been starting to build alerting software, but they already have all that built into their platform. It would have taken us two years to roll it out. So we're getting that to market much faster than if we had gotten VC money.
Genasys took on your employees and kept you on as CEO. What's changed as far as the day-to-day?
I don't think much has changed for the other employees, except for some of those bureaucracy things like expense reports. At some level I'm still Zonehaven's chief evangelist, but sometimes it's not me having those conversations with potential customers. And that makes me nervous. "It can't be me? I can't be on every sales call? I can't always control the messaging?" That's hard. So for me, there is some level of letting go of that control.
In a sense, this company is still my baby. This wasn't a drive-by for me. I'll probably stay there as long as they're willing to keep me here.
Did you always plan on selling the company at some point?
It was never necessarily my goal to do an exit like this. My goal was to grow this thing and continue to provide the public safety value to a wider and wider audience.
Some will say we sold too early. "Why don't you just take VC money and scale? If you got this far in two years, imagine where you'll be in two more." Then again, I'm sure there's people out there who think Genasys paid too much. Only time will tell. But there's always risk in the market.
What's your advice to founders thinking about selling?
If your only goal is to make money, that's great, go for it. But know that you've got to be willing to give up a lot for that. I'm a little bit of a "What's enough?" kind of person. Maybe we could have sold to entities that would have paid a little bit more, but they might have immediately destroyed our culture, torn us apart, gotten rid of people. I've read about a lot of founders who have maximized their profit but left a lot of damage in their wake to the thing they created, to the people that helped them get there. So just think about what the real priority is. I hope that you're in it because you're doing good, you're creating jobs, you're helping the planet. I would hope that it's not just money.
Aug 23, 2021