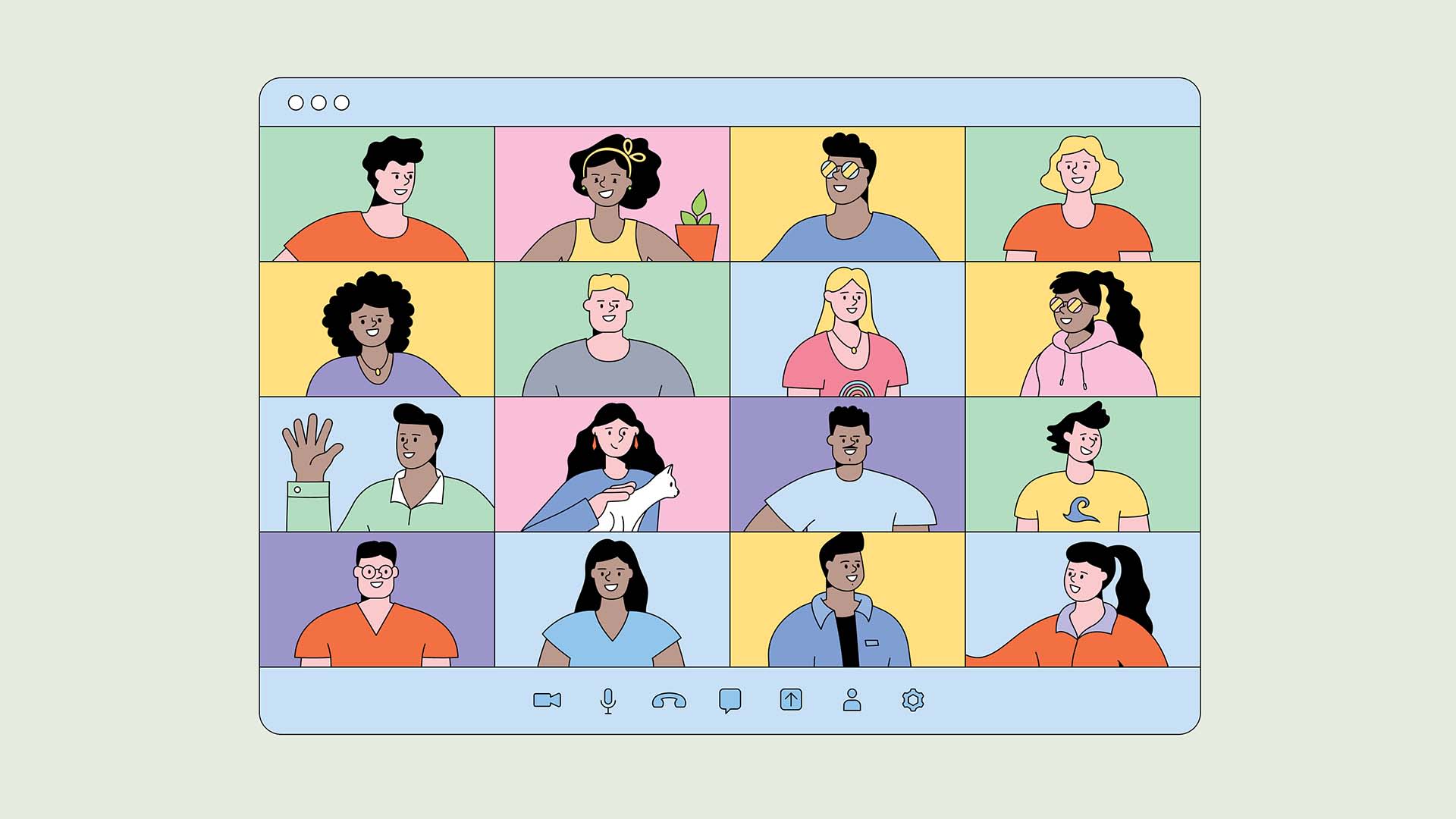 If one startup has its way, the spontaneous watercooler conversation will soon have a place in the world of remote work.
Twine, a startup that builds digital networking tools, recently acquired Glimpse, a San Francisco-based remote work startup. That will enable Twine to offer Glimpse's "speed matching" tool, which uses algorithms to strategically place participants into breakout conversations during virtual events and meetings. The technology will soon be available as a free add-on to Zoom.
Twine co-founder and CEO Lawrence Coburn believes the platform, called Twine for Zoom, will help companies re-create the natural conversations that happen around the office. "Our thesis is that remote work is here to stay," he says. "But the problem with remote work is that everybody is working in a silo. We believe there's something valuable and important about people knowing others at their company--what they're working on, but also something about them personally."
Twine for Zoom will offer companies tools for strategically creating social breakouts at all-hands meetings, company socials, onboarding events, and other virtual gatherings. In one mode, organizers can tag employees according to their roles or departments, or sort them into categories like mentors/mentees or executives/new hires. Twine's algorithm then creates breakout rooms of the chosen size.
In another mode, company leaders can create virtual tables with certain conversation topics. The tables are visually depicted as a sidebar within Zoom, and employees can see who is sitting at each table and what the topic is, then choose one to join and change whenever they wish.
Twine for Zoom will be one of a handful of new breakout room-centric apps added to the Zoom App Marketplace in the coming weeks. Zoom recently offered a select few companies API access that allowed them to build platforms on top of its breakout room technology. Glimpse was one of those companies, thanks to a relationship between executives at Zoom and one of the startup's early investors.
"They built something on Zoom that almost nobody else had the chance to build," says Coburn. "As an entrepreneur, you kind of dream of these situations."
Glimpse was founded at the start of the pandemic by a group of Duke undergrads who soon dropped out to focus on the company full-time. At the time of the acquisition, the startup already had 150 clients and a waitlist of 700 more businesses, according to TechCrunch.
Coburn believes that, with Glimpse's technology, Twine will help companies solve a massive problem. He pointed to research about Microsoft that showed that as employees went remote, the transfer of knowledge between departments slowed down, which threatens innovation.
"If people don't understand the context for the work they're doing, the work loses some meaning," he says. "So that's the bet. We think that being intentional about making sure your team is connected and feels like they're part of something larger is really important. It's a board-level problem."
Twine has raised $4.3 million in venture capital from investors including Moment Ventures, Coelius Capital, and Hinge Capital. It counts companies like Amazon, Microsoft, and eBay among its clients. Zoom's competitors include Microsoft Teams, Google Workspace, Webex, and BlueJeans.
Feb 18, 2022