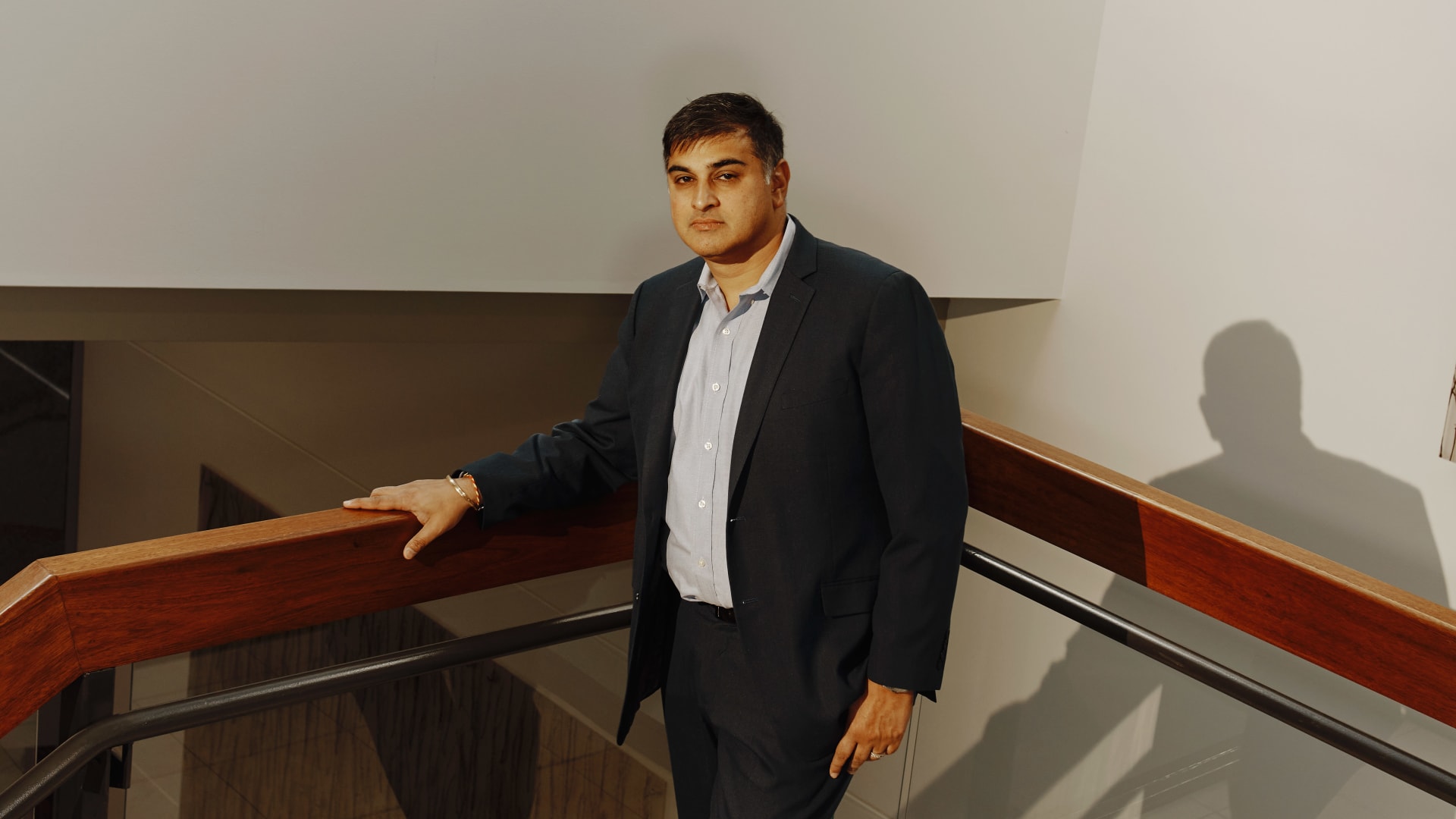 It's common practice for companies to perform exit interviews. But what about stay interviews?
For Waltham, Massachusetts, IT consulting firm Aqueduct Technologies, the one-on-one sessions have become a critical part of the company's culture. Twice a year, employees speak with the company's head of human resources about not only their own roles, but also the organization as a whole and how it can improve. The idea: Why wait until it's too late to find out hard truths about your company?
Founder and CEO Manak Ahluwalia points to the practice as a major reason why the company lost only a handful of employees during the Great Resignation of 2021.
"It's a way of proactively ensuring positive employee relations," he says, adding that holding the interviews is only part of the battle. "The true success of the program is rooted in leadership's willingness to listen to the feedback and address organizational and employee needs."
HR specialist Lisa Laczynski took a job as Aqueduct's director of people and culture in February. She says she was drawn to the company in part by the way it listens to its employees, as evidenced by the stay interviews, which she now leads. "It shows that the company is in touch with its employees," she says. "It's a more formal way to ensure you have the pulse of your organization."
One policy that has emerged from the interviews: the company's annual volunteer day, which stemmed from an employee's suggestion a few years back. Now, workers are given a day off each year to volunteer at any nonprofit they choose. Many end up volunteering together, which allows the day to double as a team-building activity.
Yes, giving is in Aqueduct's DNA. And that generosity extends to the company's 86 employees. Each year, top performers, as determined by sales numbers or leadership evaluations, are rewarded with an all-expenses-paid trip to Mexico or the Dominican Republic. Winners can bring their significant others, and each day includes a dinner, hike, or some other activity together. The company offers generous benefits for employees' families, including a 100 percent company-paid medical plan, plus a partial benefits package for part-time employees that includes medical, dental, and vision benefits. Ahluwalia believes that caring for staffers' loved ones is crucial to creating a familial atmosphere in the workplace. As such, the company has an annual Bring Your Kids to Work STEM day, during which employees' children can come into the office and partake in experiments performed by scientists from a local museum.
Ahluwalia, whose parents immigrated to the U.S. from India, also says that the company is committed to diversity and inclusion. Sixty percent of the firm's leadership are women or people of color. The company also has a dozen veterans on its staff and actively recruits through the Warrior Care and Transition Program.
Of course, it hasn't been easy: Ahluwalia has been working on the perfect workplace formula for nearly a decade. But the efforts are paying dividends, as Aqueduct had its most profitable year yet in 2021. Ahluwalia says the windfall will help ensure that the virtuous cycle continues. "We're always looking to invest in things that are personally rewarding for our employees," says Ahluwalia. "That helps us develop the steadfast camaraderie that's defined our company for years."
EXPLORE MORE Best Workplaces COMPANIES
May 10, 2022