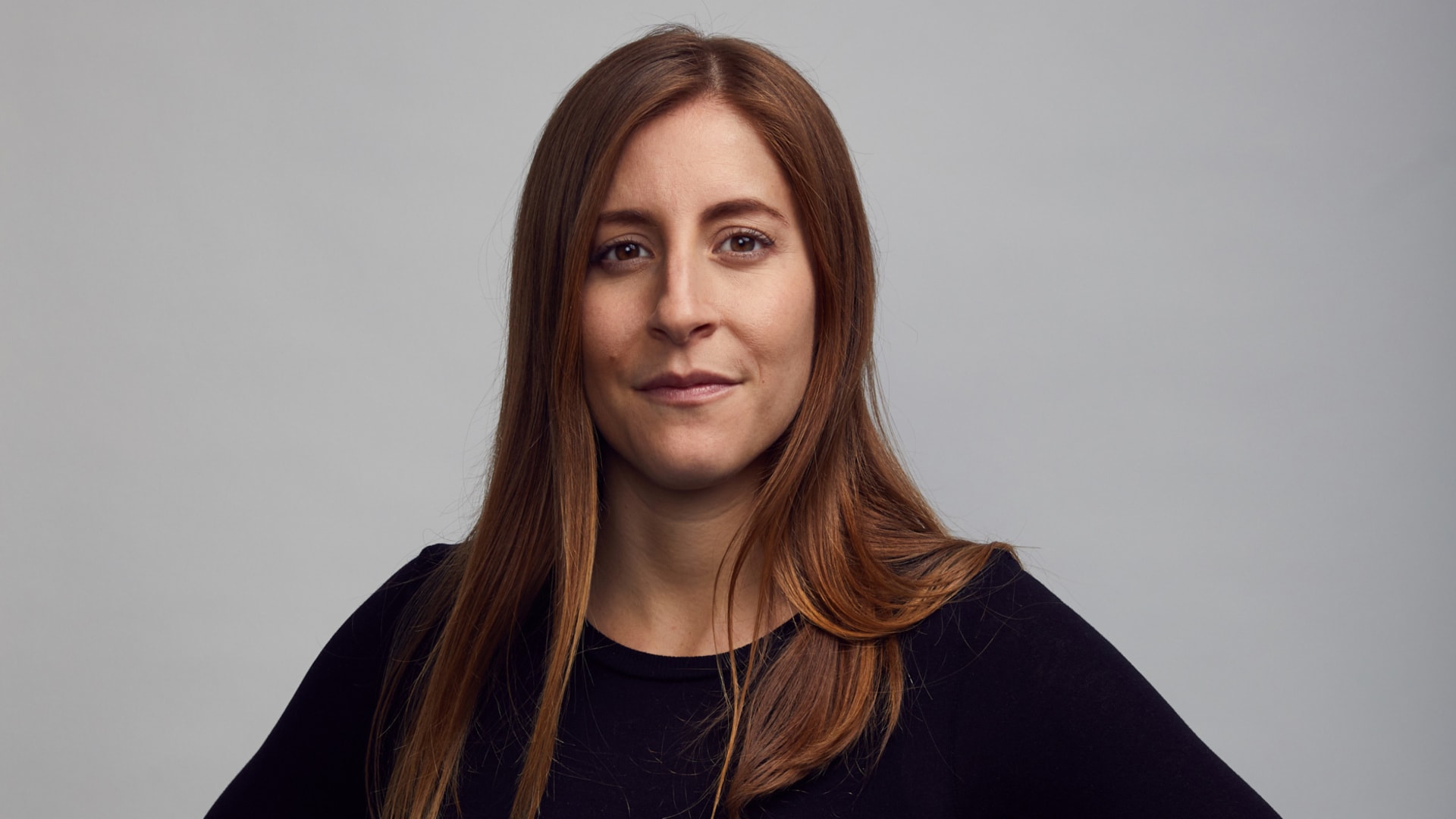 Adena Hefets knows firsthand the benefits that come from being a homeowner rather than a renter. Her parents were immigrants, and her dad worked construction. The family couldn't get a mortgage, and had to turn to seller financing to buy a home. Later, they were able to refinance that same home to put the kids through college. The ability to build equity in a house, says Hefets, "changed the trajectory of our family."
It's become harder to get on that same trajectory. Since 1999, the median household income has grown about 14 percent, to about $69,000. In that same time period, the median home price has increased 98 percent. And single-family homes of the type new homeowners typically desire have become hot properties during the pandemic, as city dwellers look for backyards and extra rooms that can serve as home offices. Still, Hefets believes she and her co-founders at Divvy Homes, a rent-to-own company, have come up with a model to make homeownership more widely accessible. -- As told to Kimberly Weisul.
When I was a venture capital investor at DFJ [Draper Fisher Jurvetson, now Threshold Ventures], I was looking at fintech companies, and I was frustrated by the lack of innovation. I thought a housing-led recession, back in 2008, probably should have been an important inflection point to change how we think about housing. But it seemed that not much had happened.
I wrote a Medium article saying there has to be some other way to give people access to homeownership. One of my friends read it and said I should meet Brian Ma, who was incubating a real estate technology company. I thought maybe I would invest in Brian's company. Brian and I spent months getting to know each other, and we decided to build Divvy together. Brian was introduced to Nick [Clark], our third co-founder and CTO, by a mutual friend.
The idea was that rather than extending credit to people, we could let someone pick out a home they would eventually want to own. We'd buy the house for them, and on paper, they'd be a renter. But they'd also be building equity, so if they ever wanted to, or could get a mortgage, they could buy us out and become homeowners. Or, if they changed their mind or couldn't get a mortgage, they could cash out their equity. We thought it created more flexibility. Because we weren't extending credit and taking on that risk, we could offer this to people who couldn't get a mortgage.
Today we have tens of thousands of applicants every month. It's really taken off. Customers enter into a three-year agreement with us, and we lock in the buyout value of the house at that time. They pay rent, and they also pay money that builds equity and goes toward a down payment. They can buy us out or cash out their equity any time they want. We're in mostly tier-two markets, like Atlanta, Cleveland, Memphis, and Cincinnati.
If someone falls behind on payments, we try to find a flexible solution. We will apply on their behalf for rental assistance. They get their equity back if they just tell us this isn't working for them. If they don't communicate, we have an obligation to evict them. We try to be thoughtful and kind, but we understand this is part of our job.
Our first year was 2018. So we're just getting to the point where customers are ready to buy us out. About 35 percent of customers have bought back early. Another 15 percent are in the process, and maybe another 30 percent need more time. And for some people it won't work out. I just got an email today from a customer who had a second kid. That's awesome, but the house won't work for them anymore.
When we started, I was the COO and Brian was the CEO. We pretty quickly found where our strengths lie. Brian wanted to spend all day jamming on a white board. He did not want to be sitting in a boardroom and presenting. I could do that. I joke that I'm the CEO-going-on-business-analyst at Divvy. We're each willing to do any job to make it successful.
The biggest hurdle has been that investors want to fund things they know. When I talk to investors, they're like, "You can buy a house for $200,000?" And I'm thinking, "Have you never left New York or San Francisco?" They don't understand why our customers can't get mortgages. They have no idea what average incomes are like.
Then they say they don't understand why our customers would want to build equity in a home anyway. They ask why they wouldn't put their money in the stock market and get a higher return. Well, my dad is a perfect example. He's an immigrant, and he worked construction. He put some money in the stock market, lost a little, and said never again. If you don't have a lot of money, it's hard to put it into something that seems so insubstantial. My sister is a teacher, and she's never put a dime in the stock market.
My dad and mom couldn't get a mortgage. They ended up getting seller financing, and I saw how they were able to save money through having a home. They refinanced it and put us through college. Saving is good, and you should have a house as an option.
EXPLORE MORE Best in Business COMPANIES
Dec 3, 2020