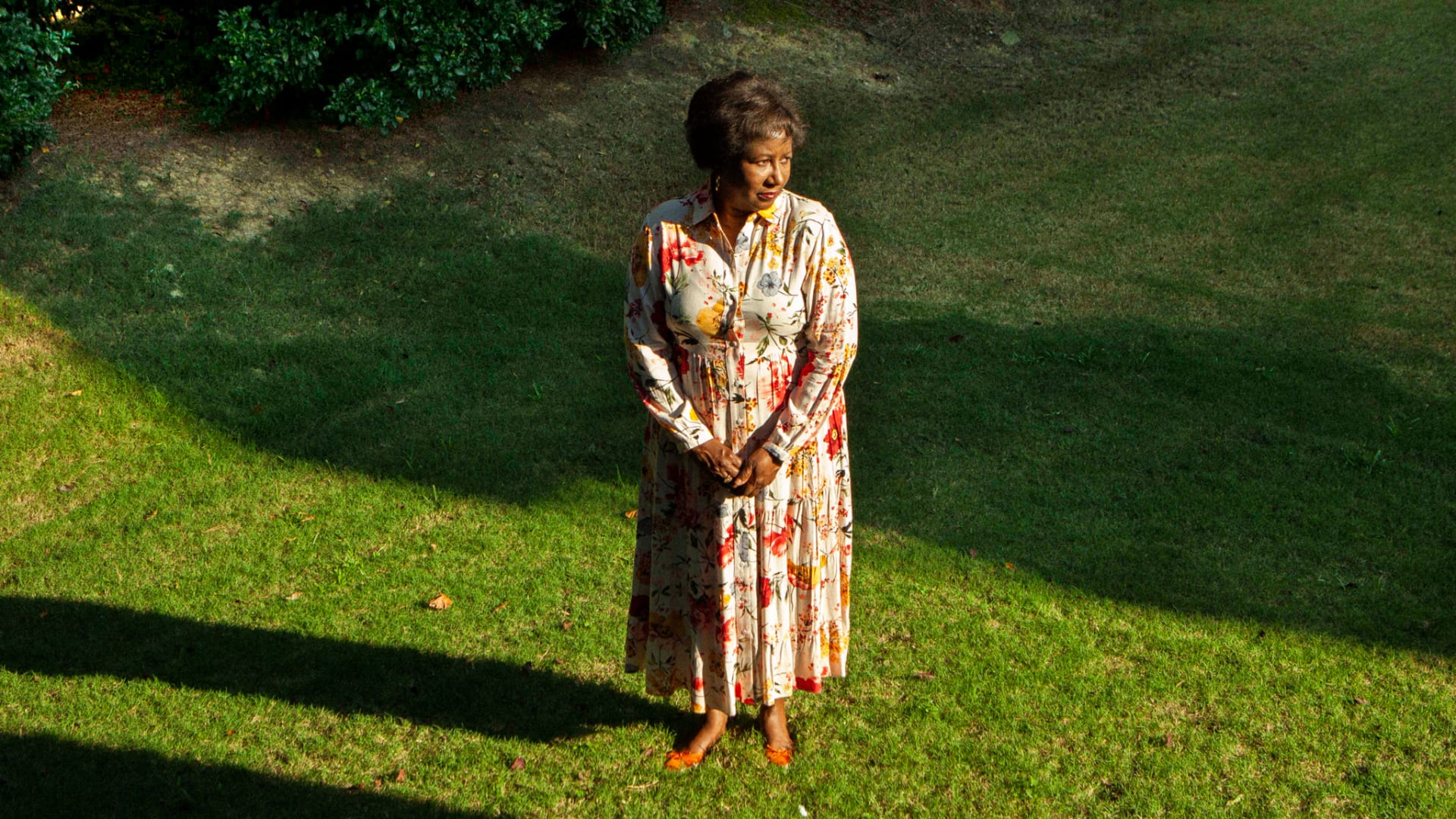 "I grew up in a family that preached education for as long as I can remember," says Sandra Johnson, the founder of Global Mobile Finance, the maker of remittance app geeRemit. All that preaching seems to have worked: Among Johnson's immediate family and cousins are two electrical engineers, a microbiologist, and a physicist. When Johnson was defending her dissertation for a PhD in electrical engineering, her family sat in the back two rows.
While her family provided tremendous moral support throughout her career, there were few other Black people who could help Johnson technically with her work. Now, Johnson says, Black students pursuing advanced degrees in the sciences have much stronger networks. She's hopeful that they will pursue entrepreneurship, and thinks the U.S. has a rare window of opportunity to make progress on race. -- As told to Kimberly Weisul
On my first day on campus for my PhD, I was attempting to decide who would be my adviser. I set up a meeting with one professor to see if he might be the person. I went to his office, he closed the door, we both sat down, and he said, "I don't think you're going to make it here. But because you came with an outside fellowship, we'll take the money." I had just earned a master's degree in electrical engineering from Stanford.
A couple of years ago, I had lunch with a Black student at Stanford. She was getting her master's degree in computer science, and she was just matter-of-factly talking about some of her experiences with fellow students and professors. It was alarming to me that she was experiencing the same type of bias that I did when I was in school.
I know that's just one data point, but has anything changed? I mean, I know there has been progress, but I have not really seen a significant change in actions.
After I got my PhD, I worked for IBM for 26 years. My last IBM role was as the CTO for IBM Central, East, and West Africa, based in Nairobi. I traveled throughout Africa and the Mideast. When I would come to the U.S. for a break or vacation, I would try to send money back to contacts in Africa. I was struck by the difficulty in sending the money and how expensive it was. I thought I could find a way to make it faster, less expensive, and more convenient to transfer money so that funds would be available directly to a mobile money account.
I raised enough money to build my remittance app, called geeRemit. I have seven patent applications pending. Now I'm running an equity crowdfunding campaign to build a pilot for the first 200 people. [Only residents of North Carolina can invest.]
I see more young people of color making the decision to be entrepreneurs -- many more than in my generation. That really encourages me. They're having some level of success at entrepreneurship. I am convinced that it's people who look like me who will become the Mark Zuckerbergs of the world and who will accelerate progress.
When I was in corporate America, I saw how hard it was for diverse candidates. Any time there was an open position, the weaknesses of diverse candidates are overemphasized compared with the weaknesses of other candidates. When I look at these young people and their capabilities, and just knowing the experiences they may have in corporate America, I think they're probably better off as entrepreneurs.
I understand that progress is not a straight line. You take two steps forward and one step back. I think this past summer there has been an awakening of the majority of people in this country about the plight of people of color, and specifically of African Americans. I've seen Caucasians, when they learned what happened to George Floyd, their reaction was, "I cannot believe this!" They just can't believe it. But I can. I was like, "Welcome to the real world. To my world."
I know the door to progress is open, and it's not going to be open forever. Let's take advantage of this time while it's open. I'm optimistic. Understand that I'm not naive. But in the long term, we're going to make progress.
When you look at the Civil Rights Era, the country had an awakening, and as a result you had the Civil Rights Act and the Voting Rights Act. After 20 or 30 years, the country got a little complacent. Now, we need effective laws at the local, state, and national levels to make it easier for police to be prosecuted. Most police do great things. But the ones who don't -- the reason many of them continue is because they know they can get away with it.
Dec 10, 2020