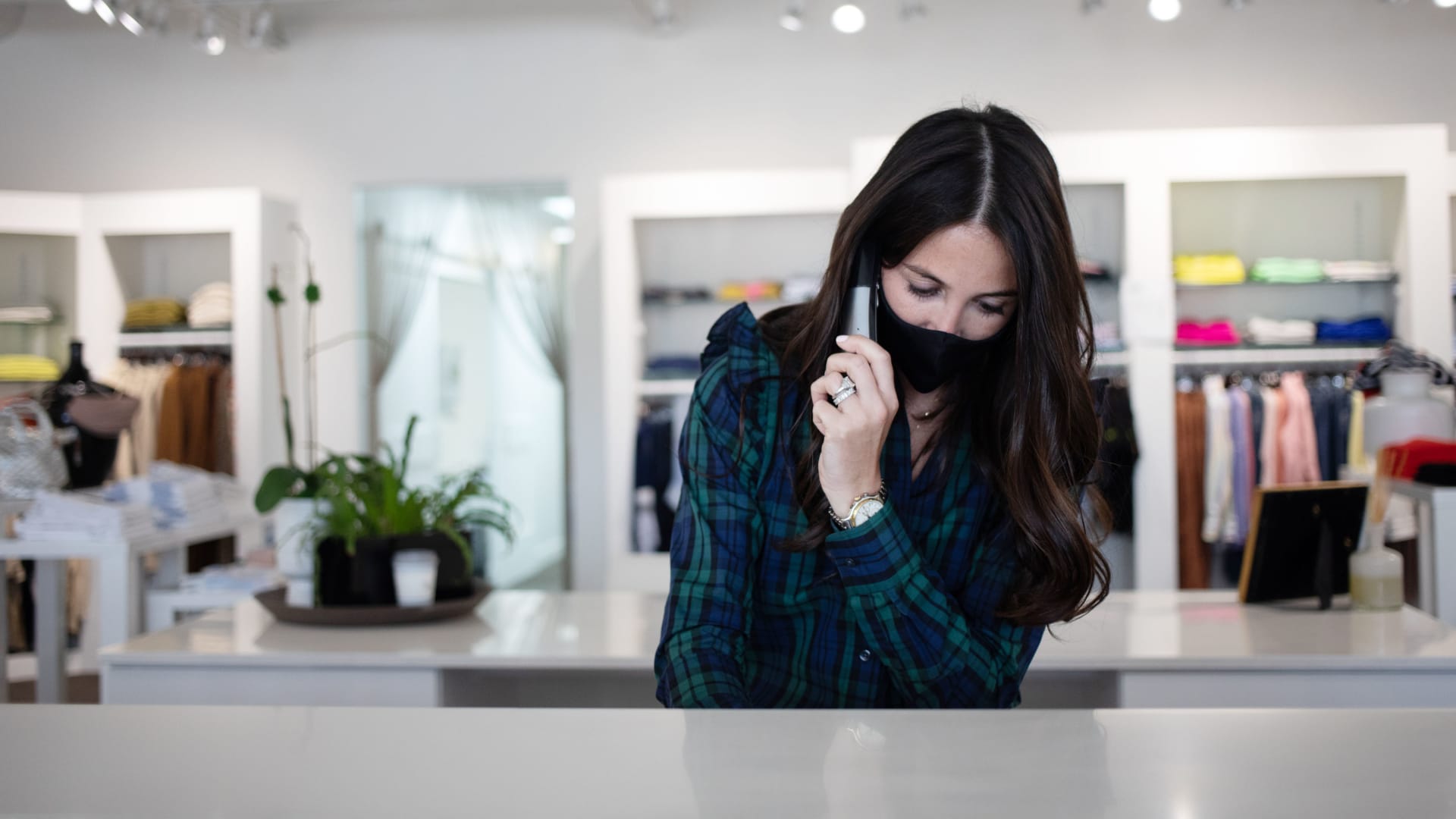 After 17 years, Rick Snow announced that he would be closing his business, Maine Indoor Karting, for good. He had shut down temporarily on March 16, as concern about coronavirus was growing. A loan from the Paycheck Protection Program (PPP) paid some of his employees even though they weren't working. But rent in his Scarborough, Maine, facility was still $20,000 a month. "We couldn't survive at the current rent with no business to take us through the summer," Snow says.
Snow needed some of his employees to return and help dismantle the go-kart track and prepare to leave the building. Most of them did, but one said he had a long-planned boating trip he wanted to take. When he didn't show up to work, Snow reminded him that he'd be on the schedule for Monday. The employee called to say he'd be out Monday, and on Tuesday said his father had been evicted and he needed to help him move. On Wednesday, Snow sent the wayward worker a note saying he'd officially abandoned his job. The man immediately replied saying he hadn't meant to do that.
The employee was collecting unemployment, and Maine's governor had issued an order temporarily banning evictions, so that evicted-dad excuse wasn't valid. "There's some fishiness in the whole process," Snow says. "But based on what employees can get on unemployment, the incentive is not to come back to work."
That's why some business owners are having a hard time getting their employees to join the reopening party. With more than 45 million people idle because of the coronavirus--1.5 million unemployment claims were filed last week--and the resulting economic fallout, you'd think it would be an easy time to hire. But until July 31, unemployment is paying a $600-a-week supplement on top of the normal amount paid by each state. Democrats generally want to extend that subsidy; Republicans want to end it or replace it with a back-to-work bonus. On Thursday, a group of economists proposed a $400-a-week supplement.
The situation puts employers in a bind. If an employee refuses to return to work, the employer is supposed to report them, and the employee is supposed to lose unemployment benefits. If you have a loan from the Paycheck Protection Program, you're required to report delinquent employees, or you may have to give up some of your loan forgiveness. But many states are so overwhelmed with unemployment claims that they don't have the resources to chase down those who are refusing to work.
There are other reasons employees may be reluctant to return. Although the situation varies by state, some workers are legally allowed to refuse to come back, says David Barron, an employment attorney at the Houston law firm Cozen O'Connor. In Texas, he says, you don't have to return if you're sick with Covid-19, although hopefully, in that case, your employer doesn't want to see you, either. Employees who are members of a vulnerable population, such as those over 65 or with an underlying medical condition, can also refuse.
If schools don't fully reopen in the fall, life will get even messier. Those who need to take care of kids who would otherwise be in school may be eligible for paid time off under the Families First Coronavirus Response Act. Employers will have to be careful about asking them back. "They come back, and they may want 12 weeks of leave under Families First," Barron says. "So you may not really get them back."
When it comes to persuading reluctant employees to punch in again, Barron says that access to health insurance is the best incentive most employers have. He points out that many people who were laid off are technically furloughed. So if their employer offers health insurance, they could very well still be receiving it. That won't last forever, and it certainly won't last if an employee doesn't return once work is available. "They may be making more money on unemployment, but that's going to be eaten up by the cost of health insurance," Barron says.
Barron suggests making a spreadsheet of everyone you're trying to bring back. Take a close look at the laggards, and try to figure out who has legal protection. For borderline cases, he says, consider giving the person 30 days, with a promise to reassess their situation. If they can work from home, that's an obvious accommodation, although Barron points out that most people who can work from home are already doing so.
Sarah Jennings, a CPA and principal at accounting firm Maner Costerisan, says some employers are addressing the financial discrepancy more directly. They're using their PPP loans to pay their employees higher wages than they were making before, in some cases closing the gap between salaries and unemployment. In the worst-case scenario, she says, the business owners will have to pay the loan back rather than getting it forgiven. "But if they get the employee back, that might be worth it for them," she says.
In states where day care is becoming available, some employers are chipping in to help cover the cost, even if they've never done so before, says Jennings. In other cases, they're looking to strike deals with day care centers. Otherwise, says Jennings, you've got people on unemployment who have no way to take care of their kids if they go back to work. "You've got a huge mental challenge on how they're even going to make that work," she says. "Employers have to be flexible about what their relationship with employees might look like."
Jun 19, 2020