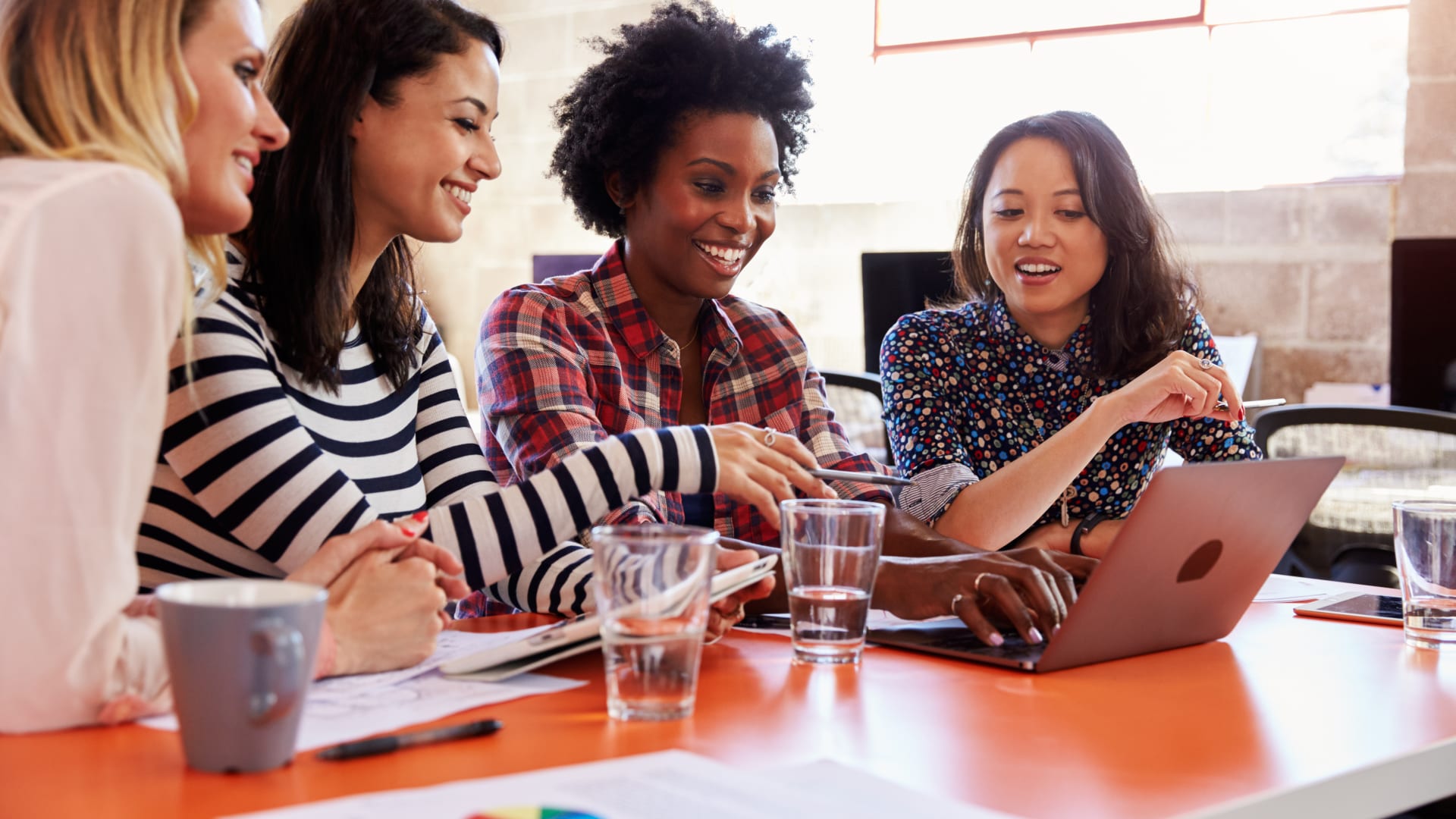 Despite the time, effort, and resources devoted globally to elevating women to leadership roles across various sectors, the needle remains difficult to move. Underrepresentation of women leaders continues to be a thorny problem for businesses, governments, and institutions.
Professional services firm KPMG has been working on unlocking the secret to advancing more women with some success. On June 23, 2021, the firm hosted its 7th annual KPMG Women's Leadership Summit in conjunction with the KPMG Women's PGA Championship.
"Women are less likely to pause and do some of the things that are not directly tied to the work product they've got to produce," says Tandra Jackson, KPMG's vice chair of growth and strategy. "This is that moment of pause, where you can reflect, listen, learn, and be inspired."
Through its extensive research, first-hand experience, and dynamic leadership events, KPMG has identified several factors that contribute to women rising to the highest levels of their professions. Here are four essentials that help professional women thrive.
Strong networks give women access to information, insight, and advocacy to help them advance in their careers. For those aspiring to the C-suite, attending KPMG's Women's Leadership Summit has become an exclusive and coveted networking opportunity. The event brings together top leaders from business, politics, sports, and media and provides hundreds of rising executive women, who are nominated by their CEOs, with high-impact leadership development content, access to today's top leaders, and year-long networking opportunities.
"Nearly 50 percent of the women who've participated over the past seven years have been promoted, and roughly 20 percent have been promoted to the C-suite. So, something's working," Jackson says.
One of the most important areas of focus for organizations intent on developing women leaders is mentoring programs, Jackson says. Internally, KPMG has a range of employee resource groups that also act as targeted mentorship groups for underrepresented talent. The firm encourages employees to engage in mentoring.
In an effort to develop a pipeline of women leaders, especially from underrepresented groups, KPMG's Future Leaders Program is a scholarship and mentoring program for young women who are seniors in high school, exhibit academic excellence and leadership potential, and also demonstrate significant financial need. The program is designed to support young women and help them achieve their leadership goals.
KPMG worked with employees to address the stresses and nuanced needs that emerged during the pandemic. "They're experiencing this in very different ways, depending on their personal circumstances," she adds. Solutions have included enhanced work flexibility and more breaks. The firm helped connect employees with care providers when needed and worked with them to accommodate other needs.
The firm also came up with a tactical approach to help alleviate everyday stressors. The company's daily calendars default to starting an hour later than the actual start of the day to provide some time to ease into the day. Default meeting times are 25 minutes or 50 minutes, giving employees a few minutes to themselves throughout the day, even with a heavy meeting schedule.
Growth requires training and upskilling. An emphasis on professional development and learning are hallmarks of KPMG's culture. As roles and jobs change and executive women take on new roles, they need to have the information and tools to do so. "That includes everything from training the masses to various development programs that we've implemented," Jackson says. "We not only look at how we are attracting talented women to the firm, but also how we are developing and progressing and keeping them through their careers."
Jackson says that while the firm has made good progress in developing more women leaders, there is still more work to do. And the way it will get there is through activities and initiatives that support, develop, and empower women in leadership roles.
Jul 1, 2021