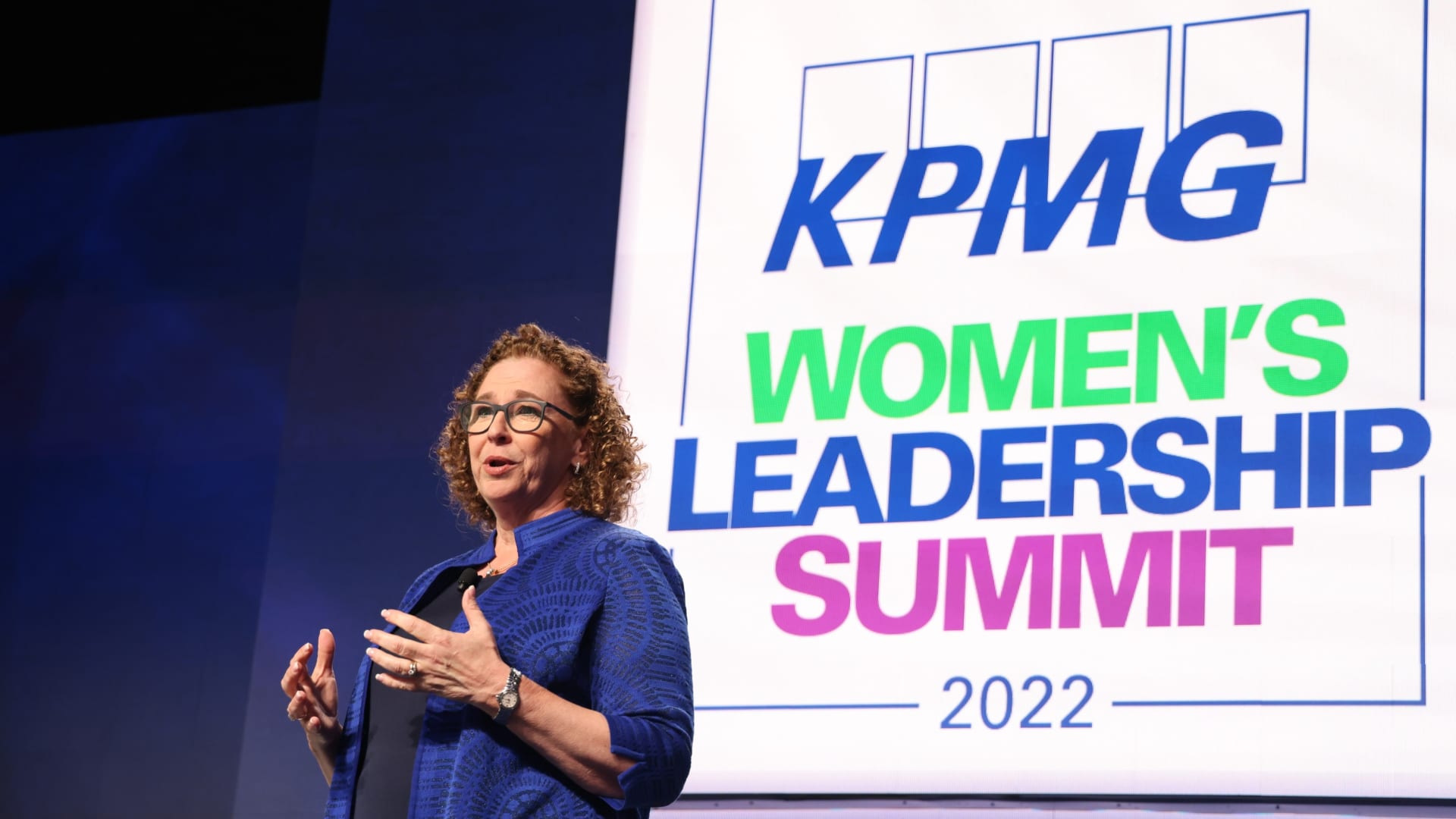 Women are being elevated to C-suite roles in corporate America at a snail's pace. According to Catalyst, as of 2022, women held just 6.4 percent of CEO slots within Standard & Poor's (S&P) 500 companies. This shows little improvement in recent years despite significant investments.
Professional services firm KPMG U.S. is committed to changing that. The company has been ramping up its efforts on a number of fronts in order to provide advancement opportunities to more women. "At KPMG, helping women level up to their greatest potential is part of the firm's culture," says Laura Newinski, KPMG U.S. deputy chair and chief operating officer.
KPMG takes seriously its efforts to advance women in various areas and has been investing heavily in four key initiatives to create substantial change.
KPMG Women's PGA Championship
The golf course has long been where business relationships are formed and deals are done. Women have often been left out of that rarified network. KPMG has invested in, "giving women better access to that venue by introducing women to the sport; engaging in socializing around the sport; and developing relationships around the sport of golf is one way we can close the gap for women in business," Newinski says. The firm is also committed to raising the profile of professional women golfers.
Women's golf was further elevated in 2022 as the purse for the KPMG Women's PGA Championship was doubled to $9 million. The championship was hosted at Congressional Country Club in Bethesda, Md., to ensure that female players continue to have the chance to play on storied, championship golf courses.
KPMG Performance Insights
Better information is essential for progress and improvement in any situation, including golf. "KPMG Performance Insights was a technology tool developed in response to the players' need for more data about the game and about their own performance," Newinski says. Advanced metrics have long been available on the men's tour, but the best women players in the world were feeling hindered by not having access to reports on their putting percentage or performance on drives, for example.
So, KPMG's data and analytics team developed it for them. Through advanced statistics calculated from a database of more than 750,000 individual shots made by more than 350 players, women golfers can now measure their own performance against the rest of the field. The tool was launched in 2021 to an enthusiastic reception from players, fans, and broadcast analysts.
KPMG Women's Leadership Summit
Efforts extend beyond golf, too. The KPMG Women's Leadership Summit, which brings together 300 women at the top of their game in business, is held the week of the Championship. The Summit routinely provides opportunities for high-performing women, who have been nominated by the CEOs of their companies, to find career-enhancing networking and mentoring opportunities.
"The summit is about bringing inspiration to women through leaders in politics, business, and sports who come to tell the stories of their journeys," Newinski says.
It's also about moving women forward in their careers, and the event is already yielding results. More than 1,100 past participants were surveyed and reported that nearly 50 percent of them have been promoted, and 32 percent have advanced into C-suite positions.
KPMG's Future Leaders Program
Where the summit is for today's career women, the KPMG Future Leaders Program is for future working women. "It's about paying it forward," Newinski says.
To that end, each year KPMG awards four-year college scholarships to 22 high school seniors from diverse backgrounds. The program also gives the honorees access to mentoring from summit participants, leadership training, a cohort of like-minded young women, and an introduction to golf. In total, the program has provided $4.5 million in scholarships to 144 young women.
Elevating women on and off the course through these events and programs reflects KPMG's commitment to creating pathways to leadership roles, Newinski says. "Creating momentum and scaling the success that we've had thus far is what we hope to continue to do."
Jul 22, 2022