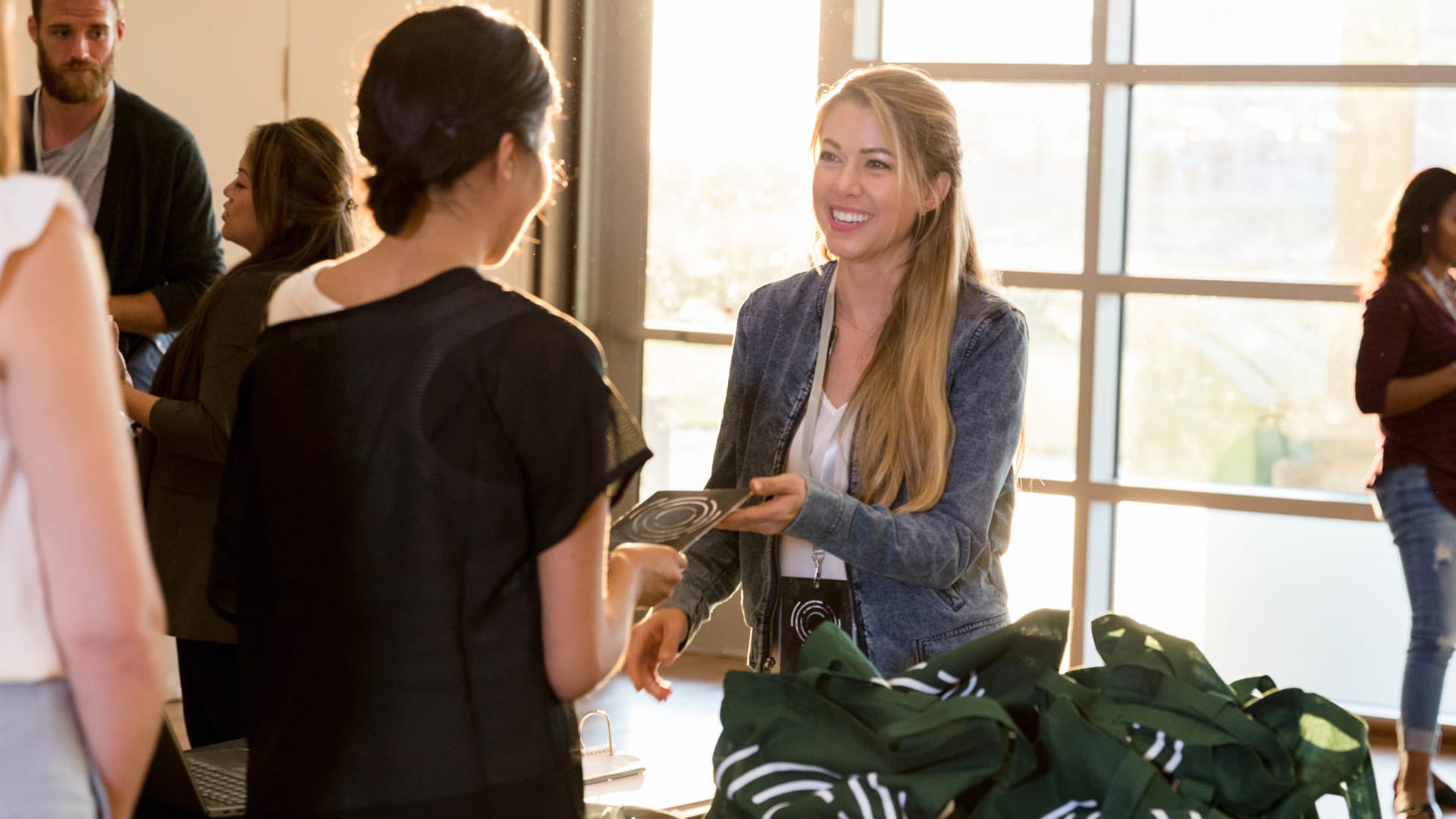 Brand communities are reshaping how we see brand-consumer relationships. A brand community is a collection of individuals who interact both with the brand and with each other to engage with a subject matter related to the brand. These individual and communal relationships are more than just transactional, too -- they often include people trading information, helping each other out, and genuinely caring about each other.
It's easy to imagine how some brand communities can arise from scratch naturally. But how are you supposed to build one intentionally from the ground up?
The Benefits of a Stronger Brand Community
First, let's cover exactly why it's so beneficial to have a stronger brand community supporting your business.
Brand communities come in many forms. For example, if you sell leather bags and leather products, you can build a community centered on people showing off their favorite goods. If you're a SaaS company, you might launch a forum where customers can share customization ideas and technical support. If you're managing a yoga studio, you can encourage your patrons to connect with each other and practice yoga in their spare time.
Depending on the structure of your community, your customers will likely have a chance to:
showcase their purchases, serving as a line of advertising for your brand,
get help, giving them a reason to continue paying for your product,
feel more connected to the brand, minimizing the chance that they'll turn to a competitor,
feel a sense of purpose, especially if they're helping others, and
earn rewards for their loyalty.
How to Build a Stronger Brand Community
So how do you build a stronger brand community from the ground up?
Decide on a main focus. Everything starts with a main focus. Communities generally aren't self-emergent; they need a kind of catalyst to get them going. What will people connect over? Will they want to trade technical tips with each other? Will they get excited about sharing recipes? Will they want to share images of their latest purchases? This is where it's important to do your market research, understand your customers, and give them something they actually want.
Flesh out the brand's personality. Much of the "community" part of your brand community will come directly from your customers, but don't forget about the "brand" role. Your company is at the center of this entire community, and if it doesn't have the power to keep people together, it's going to crumble. Spend some time sculpting and honing your brand's personality, making sure it's visible and prominent throughout your community strategy.
Establish a brand community "hub." Most brand communities are best served with a central hub, where your customers will gather, exchange information, and communicate with one another. The more centralized and easily accessible this is, the better. Some brand communities try to leverage a social media channel with a group or powerful account, while others try to build their own forums from the ground up.
Use cross-channel promotions and engagements. You want to reach as many people as possible, so leverage the power of cross-channel promotions and engagements. If the main area of your brand community is an onsite forum, you should still be reaching out to people on social media and talking to them regularly. You should also be using multiple marketing channels to funnel people to your community pages.
Incentivize participation. You can facilitate a stronger community by incentivizing people to participate. As a simple example, you can host a contest (with prizes) to encourage customers to submit their best photos or videos. Or you could start a kind of customer loyalty program that encourages forum users to answer as many user questions as possible. The more reasons a person has to engage, the more likely they're going to do it.
Respond and nurture as much as possible. While brands typically hope for organic, customer-driven community engagement, it's also important for the brand itself to get involved. Make sure you have a robust social media or community outreach team in place to help answer questions, respond to comments, and make sure your customers feel seen and heard.
Keep things interesting. Finally, keep things interesting. Spice up the community with new contests, new rewards, and new tracks for discussion (or channels through which your customers can engage). If things become stale, your customers are going to leave.
Nurturing and maintaining a community is much easier than bootstrapping one into existence. You'll have your work cut out for you if you're trying to build a new brand community from scratch. However, at the end of your efforts, you'll have more loyal, paying customers and a reputation that can follow you for years to come.
Jul 2, 2021