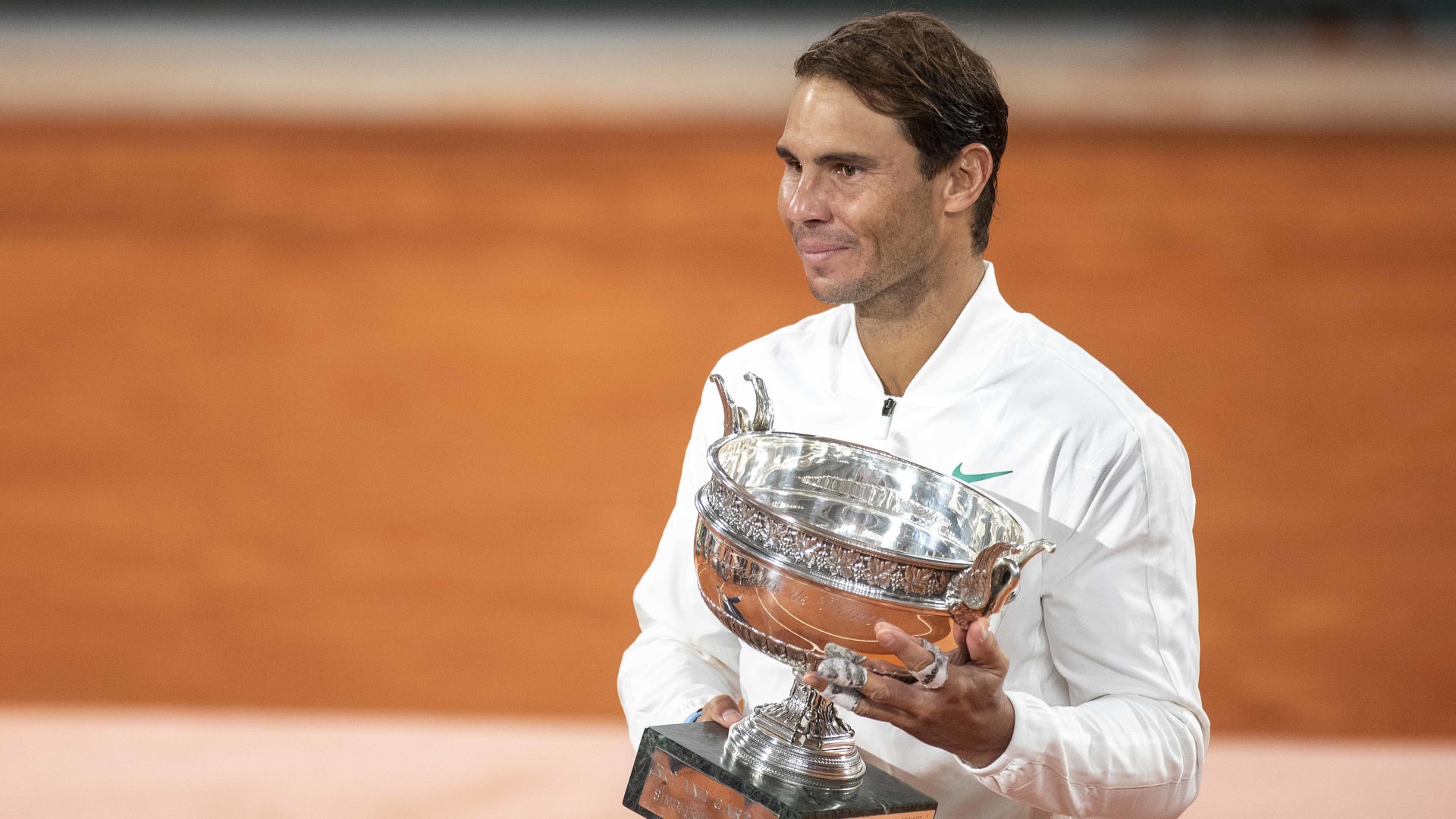 These days, examples of good leadership are hard to find, though not because they don't exist. In times a bit less volatile, we see regular versions of it--in news coverage, in our work environments, or on television. For now, the news is focused on crises. Many of us are not in our normal places of work. And our entertainment viewing schedules are, well, you don't need a reminder--except about what good leadership looks like.
On Sunday, two exceptional athletes offered us important reminders about good leadership, including perhaps the most critical of all: that the lasting and resilient kind of leadership we all seek isn't just about performance. That day Rafael Nadal won an incredible 13th French Open title, defeating his younger and higher-ranked opponent Novak Djokovic in straight sets. As though that were not feat enough, it was Nadal's 20th Grand Slam title, tying him with Roger Federer for most Grand Slam titles won by a man.
Federer wasn't in the final, and he's far from being out of the running as a champion. He has a lot more fuel in the tank and a fierce competitive drive to keep on winning. Yet here was Federer, mere moments after Nadal had won, posting this message on Facebook:
"I have always had the utmost respect for my friend Rafa as a person and as a champion. As my greatest rival over many years, I believe we have pushed each other to become better players. Therefore, it is a true honor for me to congratulate him on his 20th Grand Slam victory. It is especially amazing that he has now won Roland Garros an incredible 13 times, which is one of the greatest achievements in sport. I also congratulate his team, because nobody can do this alone. I hope 20 is just another step on the continuing journey for both of us. Well done, Rafa. You deserve it."
It's rare for an opponent to praise a rival that's just matched him, rarer still to do so voluntarily, with such grace and respect. Federer did, never yielding his desire and plan to keep Nadal on his toes. We are conditioned to see something else when leaders are overshadowed. In a similar way, we have expectations of what they do when they win. Like Federer, Nadal delivered something quite different.
When he won, Nadal said he felt honored and privileged to win. He didn't run a victory lap, even though he had earned it. Instead, he focused on thanking those around him, from tournament staff and fellow competitors, to family and his training team. He thanked them not simply for supporting him, but for what each had done to pull off the feat of holding a weeks-long tournament during a global pandemic. When he was done with his thanks, he then turned to the rest of us, encouraging us to do the same, to work together. "We are facing one of the worst moments that I think we remember in this world," Nadal said just minutes after being handed the victory cup, "facing and fighting against this virus. Keep going," he encouraged. "Stay positive. We can do this. Together." He was already looking past the moment and even past himself to moments and accomplishments yet to come.
In a time in which strong examples of leadership are hard to come by, it's worth taking note of what both of these leaders, not just star athletes, remind us good leadership means. Three things stand out. First, there is no single mountaintop achievement we climb and declare final victory over. The journey is ongoing, perpetual. Second, in the heat of the battle to succeed, even in the moment of conquest, it's a bigger view, beyond yourself, that allows you to keep delivering excellence ongoing. And third, but perhaps most important, both champions made clear that no victory is a solo undertaking or accomplishment. We need our teams, even our competitors, and, most of all, one another to succeed.
Oct 14, 2020