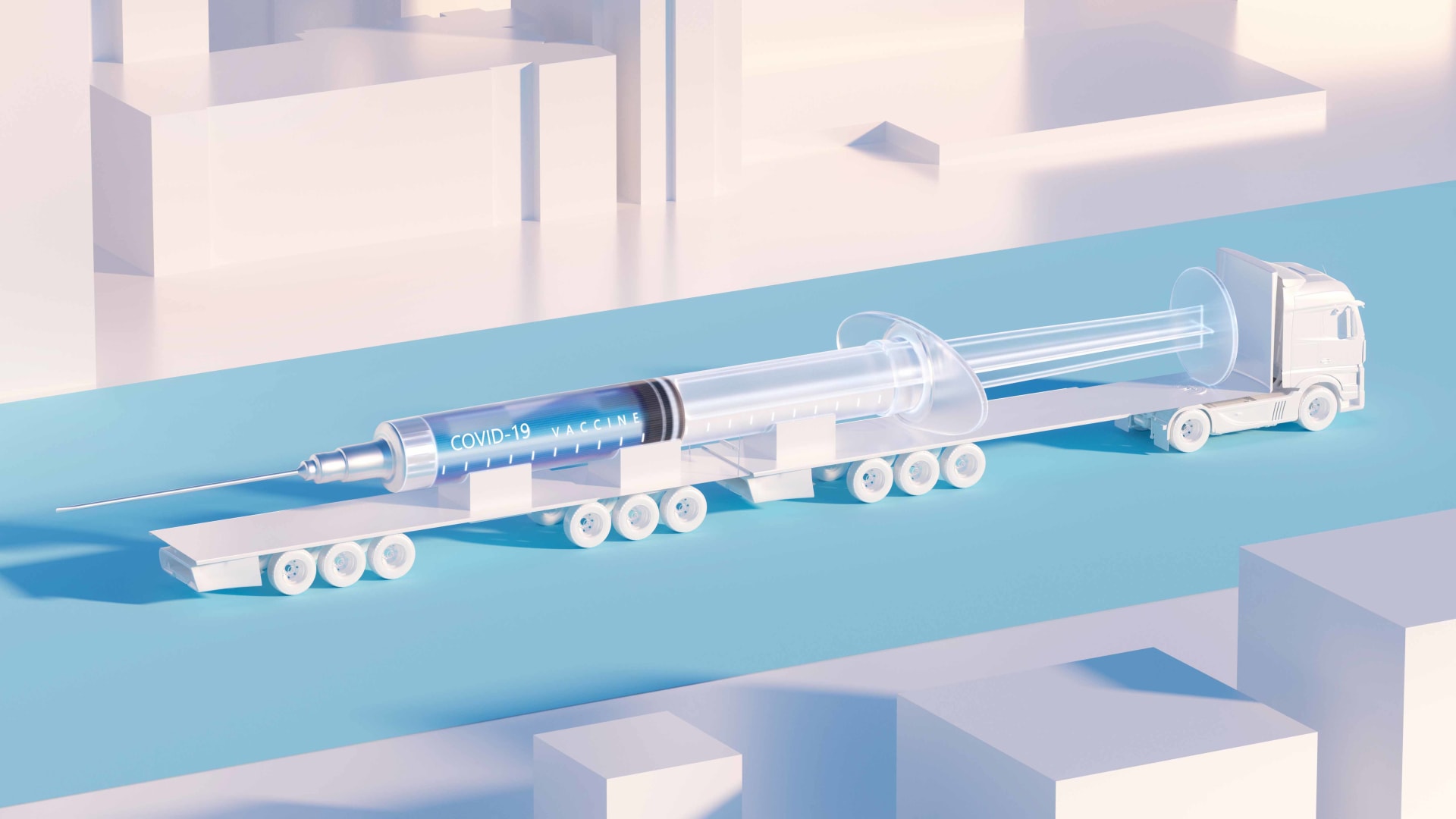 This holiday season, UPS and FedEx are delivering more than good cheer and presents. They're delivering life-saving vaccines around the world. As I write this, hundreds of thousands of vaccines are being loaded onto trucks and planes to begin their journey to hospitals and care centers globally. With the U.S. joining the United Kingdom, Canada, Mexico, and a handful of other countries that have approved emergency use authorization for Pfizer's Covid-19 vaccine, the distribution process has gone into full swing.
UPS and FedEx have spent months preparing for vaccine distribution. This mammoth undertaking will require in-sync logistics, know-how, and resources. It's worth taking a closer look at exactly how this giant, heroic logistical achievement will be accomplished as we round out this year and head into 2021.
A unique use case for cold chain logistics
Normal delivery tactics and processes won't cut it for the specific transit conditions required for the vaccine. Pfizer's vaccine will need to be kept at minus-70 degrees Celsius and Moderna's needs minus-20 degrees Celsius. Thankfully, both UPS and FedEx have made significant infrastructure investments to support the safe storage of vaccines while in transit.
A step-by-step distribution process
How will a vaccine be safely transported from its original facility to its final destination care center? Let's consider a potential scenario for the Pfizer vaccine using the UPS delivery infrastructure and innovations.
Pfizer makes the vaccine at Kalamazoo, Michigan (and a facility in Puurs, Belgium).

When ready for distribution, the vaccines will be placed into cooler-type boxes that can house almost 5,000 doses. They'll get stuffed with dry ice and placed on UPS trucks for shorter hauls.

Many will travel five and a half hours to a new UPS freezer farm next to the UPS air hub in Louisville, Kentucky. This freezer farm was recently constructed by UPS, in addition to one in the Netherlands, and can house tens of millions of vials of vaccines at temperatures as low as minus-80 Celsius. UPS is also buying freezers to put in South America, Frankfurt, and the U.K.

From there, the vaccines will be boarded onto UPS planes to make their way across the world in a day or less. FedEx, for example, has an airplane fleet of 600 and 90 cold storage facilities globally.

Finally, the vaccines will be placed back onto trucks en route to their final destination: hospitals and care centers.

Once there, the care providers will employ some type of short-term cooling system, like the ultra-low temperature (ULT) freezers that UPS is working on with Stirling Ultracold for smaller care facilities. The vaccines will remain in these freezers for a few days until they're administered.
The Covid-19 vaccine delivery is crucial to our ability to return to "normal." This means re-opening businesses, sending kids back to school, reconnecting with friends and families, and many more essential pieces of life that we've mostly missed out on for the majority of the past year. The logistics industry is primed and ready to do its part to make sure the vaccine reaches recipients quickly and safely, accelerating our path back to normal.
"This truly will be a historic supply chain feat to distribute millions, if not billions, of life-saving Covid-19 vaccine vials to far-reaching global populations," Wes Wheeler, president of UPS Healthcare, told Bloomberg this past summer. "Lives will depend on us to get these vaccine deployments right, and we're well-prepared to support all of these efforts until this pandemic is behind us."
This year has been chock full of unprecedented unknowns. As we watch many of these unknowns come to a head in the final weeks of 2020, I believe in the human capacity to get us back to normal. With a strong showing from the carriers, supporting peak shipping season and vaccine distribution as we end Q4, we just might get that happy holiday (and 2021) we've been yearning for.
Dec 22, 2020