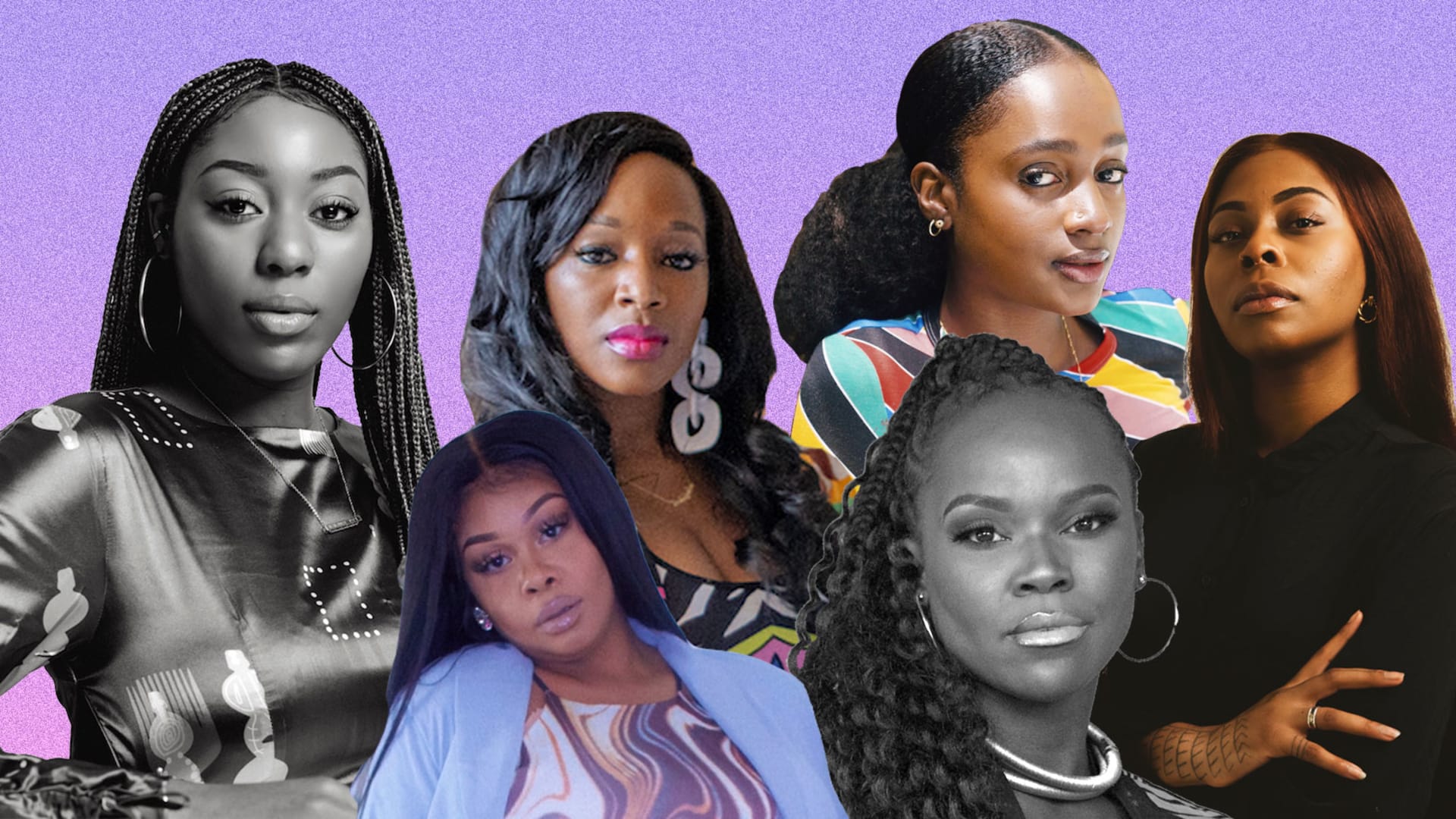 There is a great deal of work to be done to create a more equitable environment for Black entrepreneurs trying to prosper in the fashion industry. Now a partnership between Brooklyn, New York-based AFROPUNK, known for music festivals and artisan marketplaces, and Ontario-based e-commerce platform Shopify, is helping to remedy the problem.
The two organizations have teamed up to start the Black Fashion Accelerator Program (BFA), a free, intensive online business training course for founders with clothing and accessory lines. "The idea that Black entrepreneurship in this field is seriously overlooked and undervalued meant we needed to make a difference," says Anita Asante, AFROPUNK's Global Strategic Brand Partnership Lead.
The nine entrepreneurs, who were chosen from a pool of 902 applicants, have now reached the midway point of the six-month program. They're learning the fundamentals to grow and scale their businesses--budgeting, bookkeeping, supply chain management, and public relations best practices--from industry veterans including Angela Chan, a career fashion executive and growth-strategy adviser to Samsung; and Dao-Yi Chow, the creative director for Tom Brady's performance and lifestyle brand. The founders' companies also have been set up on Shopify's platform to increase their online presence and sales conversions.
The BFA program's goal is to take the businesses to another level of success. "I see the passion these individuals bring to the program and how much their businesses mean to them. It's important that they are provided with the necessary knowledge. Not everyone is able to understand P&L spreadsheets on their own," says Asante. By the end of the twice-a-week virtual training sessions, the participants should have a sustainable long-term business model, know how to build a pitch deck for potential investors, and have refined their hiring and management skillset. The program will culminate at a fashion show this summer in New York City, where the founders will display their talent to a group of influencers and journalists, and each receive a $5,000 grant to invest in their businesses.
BFA applicants were required to be based in the U.S. and be at least 18 years of age; have majority ownership of the business; be incorporated for at least three months; and have proof of customer traction and market validation. Initially, applicants also had to demonstrate that they made at least $100,000 in revenue, but the organizers found it was necessary to lower that bar. "Within the Black community and within our AFROPUNK community, there were businesses that weren't necessarily reaching that mark. And that's not because they aren't great. It's just because they didn't have that access to capital and funding, and all the things that other people naturally have access to," says Asante.
Five Black women were among the chosen participants: Sophia Danner-Okotie, creator of Nigerian-made clothing line Besida; Brontè Laurent, whose namesake luxury apparel line is made with sustainable materials from Ghana; Valerie Blaise, creator of Vavvoune leather goods; Jelisa Smith, founder of size-inclusive House of Fleek; and the colorful, wearable art of Melissa Mitchell's Abeille Creations.
For Mitchell, 40, business at her Atlanta-based fashion brand began picking up at a breakneck speed recently. The company, which she founded in 2016, made more than $250,000 last year, in part from a collaboration with Foot Locker. So participating in BFA was not about trying to make more money. She needed to figure out a way to manage the challenges of being a sole proprietor, especially when faced with large demands for product.
"I would love to be a million-dollar business by tomorrow," Mitchell says. "But this is about learning how to put that work into the infrastructure to make sure my company can withstand a hundred orders a day." She adds that the program has taught her how to delegate her time and attention more efficiently. Her weekly one-on-one mentoring sessions with Chris Bevans, creative lead for Shopify's Creator Program, has also helped.
While assisting nine entrepreneurs may seem like a small gesture in a field where, two years ago, only 4 percent of the members of the industry trade association Council of Fashion Designers of America (CFDA) were Black, AFROPUNK's efforts are not in vain. Other groups also are taking steps towards progress, including The Black in Fashion Council. Fed up with the lack of representation in the industry, the Council has created an annual index score to measure companies' progress on diversity. The Black Design Collective, a newly established group of accomplished fashion industry authorities of color, offers professional development series to its members. And CFDA recently launched IMPACT, an initiative to identify, connect, support, and nurture Black professionals in fashion.
Apr 21, 2022