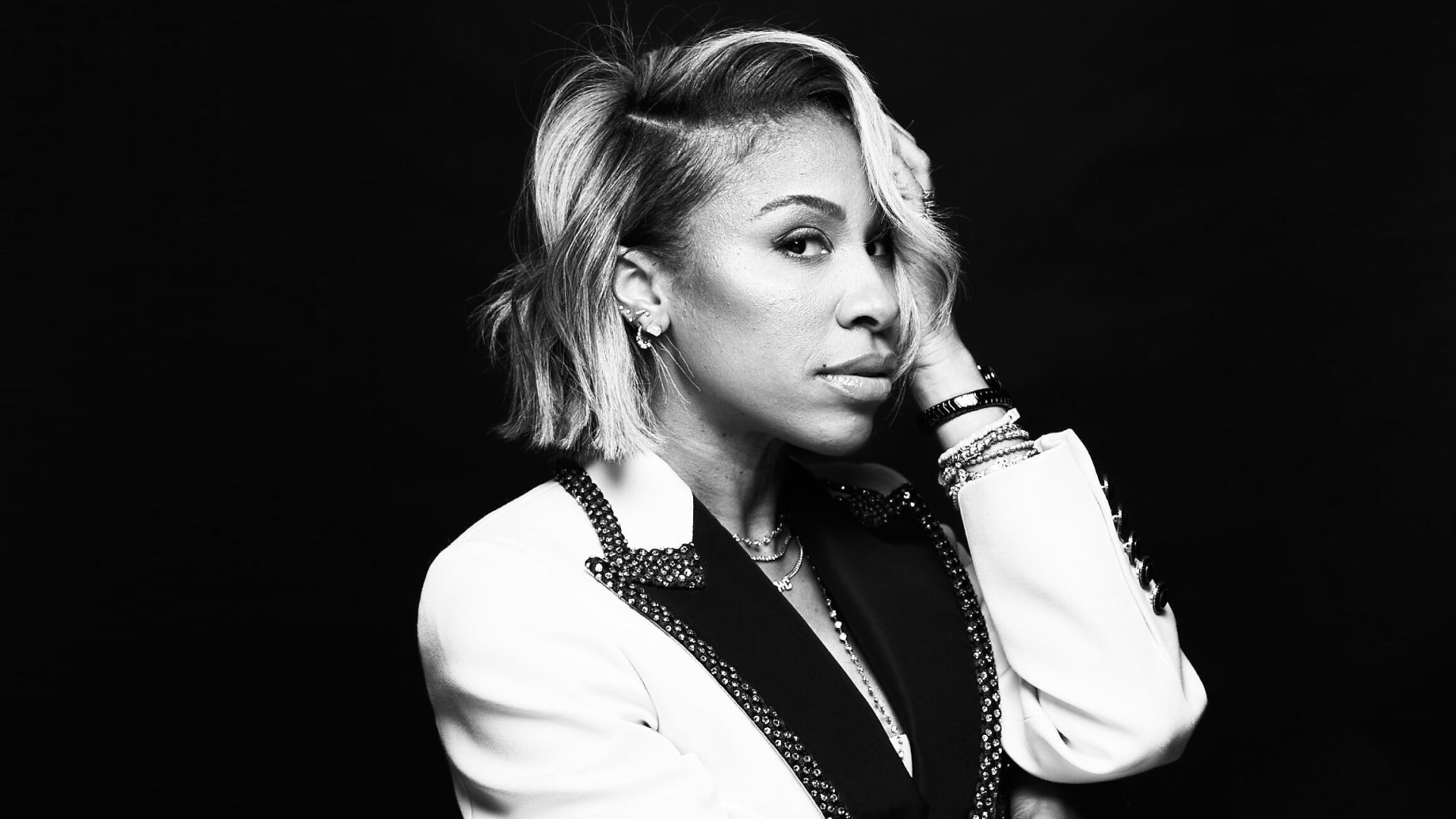 April McDaniel's Los Angeles-based creative agency, Crown + Conquer, started small, launching with only three clients in October 2016. But McDaniel has steadily grown the business by going beyond what she sees as her industry's limited vision. To truly serve clients, she says, marketers must push brands out of their comfort zone, including brave and bold messages that rely on human truths.
It's an approach that has helped propel Crown + Conquer from a solo venture to a staff of about 35 people--mostly females--and a client roster that includes brands such as Spotify, TikTok, Patrón, Adidas, Amazon Studios, and Google. "Brands have a lot of power, as do agencies," says McDaniel, 41. (She declined to disclose the company's revenue.)
For help along the way, McDaniel has leveraged a robust professional network from her background in agency work that includes luminaries such as LeBron James and his business manager, Maverick Carter. She joined New York City-based hospitality company Tao Group at the age of 22, where she learned all about the hospitality industry, creating large scale experiential events, helping to open venues, and managing the Hennessy Artistry and Heineken Red Star Soul musical tours.
McDaniel credits her nearly 12 years of experience working with Tao Group founders Noah Tepperberg and Jason Strauss for preparing her to go it on her own. "It was abnormal to allow a young girl like myself to sit in and have access to some of the rooms and to some of the people that I had," she says. "But they were very confident in my capabilities and very supportive in me learning the business and understanding it inside and out."
Eager to start her own business after that experience, McDaniel moved to Miami to help celebrity hairstylist Jen Atkins and publicist Amanda Silverman open up a dry bar and accompanying beauty line, but it was not to be. Atkins had to tend to other obligations, and McDaniel's personal life was rocked by tragedy when her husband passed away. She spent a year as a stay-at-home mom but wanted to continue doing the agency work she'd been doing, this time for herself. The one caveat: She wanted to be in a major market that offered year-round sunshine. Her two sons, now 19 and 11, in tow, McDaniel moved to L.A. to start her own agency.
She chose the company's name very purposefully. "I think sometimes people want to place women into a specific category. Crown + Conquer exists to break the perception of what people think we should be," she says. "I wanted to build a place where women really felt comfortable expressing their point of view and felt confident in bringing things to life." The "crown" represents that feminine energy, while "conquer," McDaniel says, "was the more palatable way of saying, 'We crushed it.'"
Crown + Conquer assists brands in constructing the creative and content aspects of their business; planning experiential programming and multicity tours; and developing influencers. "The goal is to have a [business] impact in a creative way and make the experience a memorable one for the consumer," says McDaniel.
One notable example: In 2019, McDaniel began conceptualizing a publicity campaign for Adidas and Pharrell Williams, which needed to be changed significantly as a result of the George Floyd murder. Pharrell decided at that time to create the Black Ambition Fund, a set of monetary prizes for Black and Latinx entrepreneurs, with a $10 million donation from Adidas. McDaniel was responsible for the promotional film and photography. "I think this time in the world, right now, requires for people to stand for something," she says. "Sometimes brands are not used to the truth. I think a lot of times, people sugarcoat things and make it more palatable, but if you really stand for it, then stand for it."
McDaniel also has remained busy recently with initiatives outside its slate of client projects. Last November, Crown + Conquer partnered with Getty Images to launch an editorial photography internship for photographers from marginalized communities. The chosen applicants will have the opportunity to work with Getty Images staff, and photograph a range of editorial and commercial assignments, including red carpet events, product launches, live shows, and studio portraits. And in March, McDaniel and her staff took a breather from producing events and other work-related activities to participate in team training, and focus more on scaling the business.
May 13, 2022