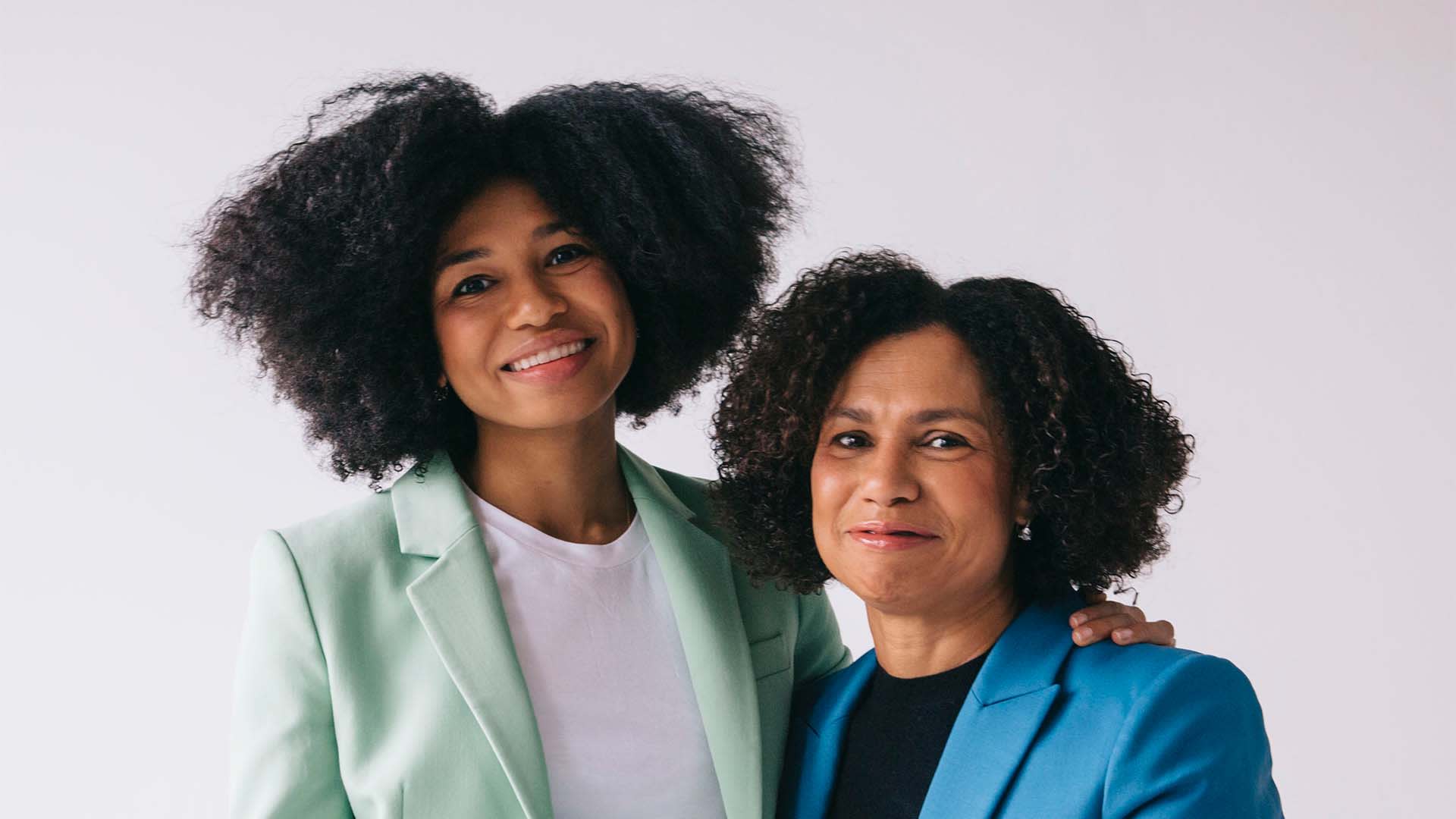 Jordan Taylor remembers visiting her mother Edith Cooper's office at Goldman Sachs, in lower Manhattan. "I was under the age of 10," she says. "The most exciting part of that adventure was playing with the copy machine and office supplies." At that time, Cooper served as a managing director in Goldman's securities division. She then moved on to be the managing director, global head of human capital management, and for the last five years of her 26-year-plus stint with the company, she was a senior director.
About eight months after Cooper, 60, retired from her job, she and Taylor co-founded Medley in 2018, a service that aligns groups of up to eight people, from diverse backgrounds, together with a coach to problem solve a common concern. "The coaches are not there to lecture," says Cooper. "They are skilled at creating the connections and the exploration that is required for growth. It's about prompting through cues and frameworks to get people to really learn the moves of going deep and what that means."
Taylor's own work ethic, in part, comes from the interactions she witnessed her mom having in the office. "I had some friends whose moms didn't work," says Taylor, 31. "What I appreciate was that I had a strong example of what it looked like to build a career and [take] pride in that." Visits to her mother's office were not relegated to one day a year. "As I approached my teenage years, I began to go into the office with her and observe the relationships that she built, the incredible people that she got to work with and lead. I always looked up to her. I am very lucky, I had such an incredible role model and still do," says Taylor.
She observed the way her mother treated everyone from her staff members to security. "One of the first things I remember noticing when I would go into the office with my mom is the level of respect that she treated every single person with. In a big company, people will often bustle in and out. They will not acknowledge the person in the cafeteria as they [pay for their lunch]. It's quite the opposite with my mom. She looks people in the eye. She knows their names." Taylor admits she makes a conscious effort to emulate this behavior herself.
Cooper credits her daughter, the company's CEO, for coming up with the idea for Medley. After graduating from Harvard Business School with her MBA, Taylor worked for just a few years as an associate at Boston Consulting Group, and as chief of staff for digital news company Mic before she decided to create the business. "There are so many parts of life that in theory should be easy to shift, but in fact, are just not," says Taylor. "We create groups [based on] shared interests and things that they want to explore. The power of learning with other people is greater than doing something on your own. People are sharing parts of their lives with each other. They are present and engaged, which isn't always the case," she says, from her home-based office in Brooklyn. Although Medley is open to everyone, participants are most likely in their 30s, transitioning into a leadership role at work or maybe starting a family. "The thing about them is their openness and curiosity about other people. That is likely the biggest psychographic driver," says Taylor. Membership to participate in one of the groups runs on a sliding scale, from $50 to $250 per month.
Medley currently attracts about 40 percent of its clients from existing member referrals, as well as LinkedIn and Instagram posts. The company has not yet invested in paid advertisements, but anticipates forging alliances with other companies. "We're starting to do some partnerships with companies that are sponsoring monthly memberships for their employees who really want to invest in their growth," says Taylor. "This is a way to provide them access to a supportive community, and to help them build, as Edith said, the skills that are critical not only for their professional lives but also personal lives and well-being."
Did you catch that? No disrespect intended, but Taylor stopped calling Cooper Mom during work hours about three years ago, after their company's inaugural year. "I called her Mom while building Medley, but we have employees and it can be weird saying, 'My mom said that we should do X, Y, Z,'" she says. Even if Taylor restricts herself to calling Edith Mom only on weekends and outside of work, she knows that her business partner will always be the woman who has her back, raised her, and continues to inspire her. At the end of the day, Taylor knows Edith will always be her mother first.
Correction: An earlier version of this article misstated Edith Cooper's age.
May 16, 2022