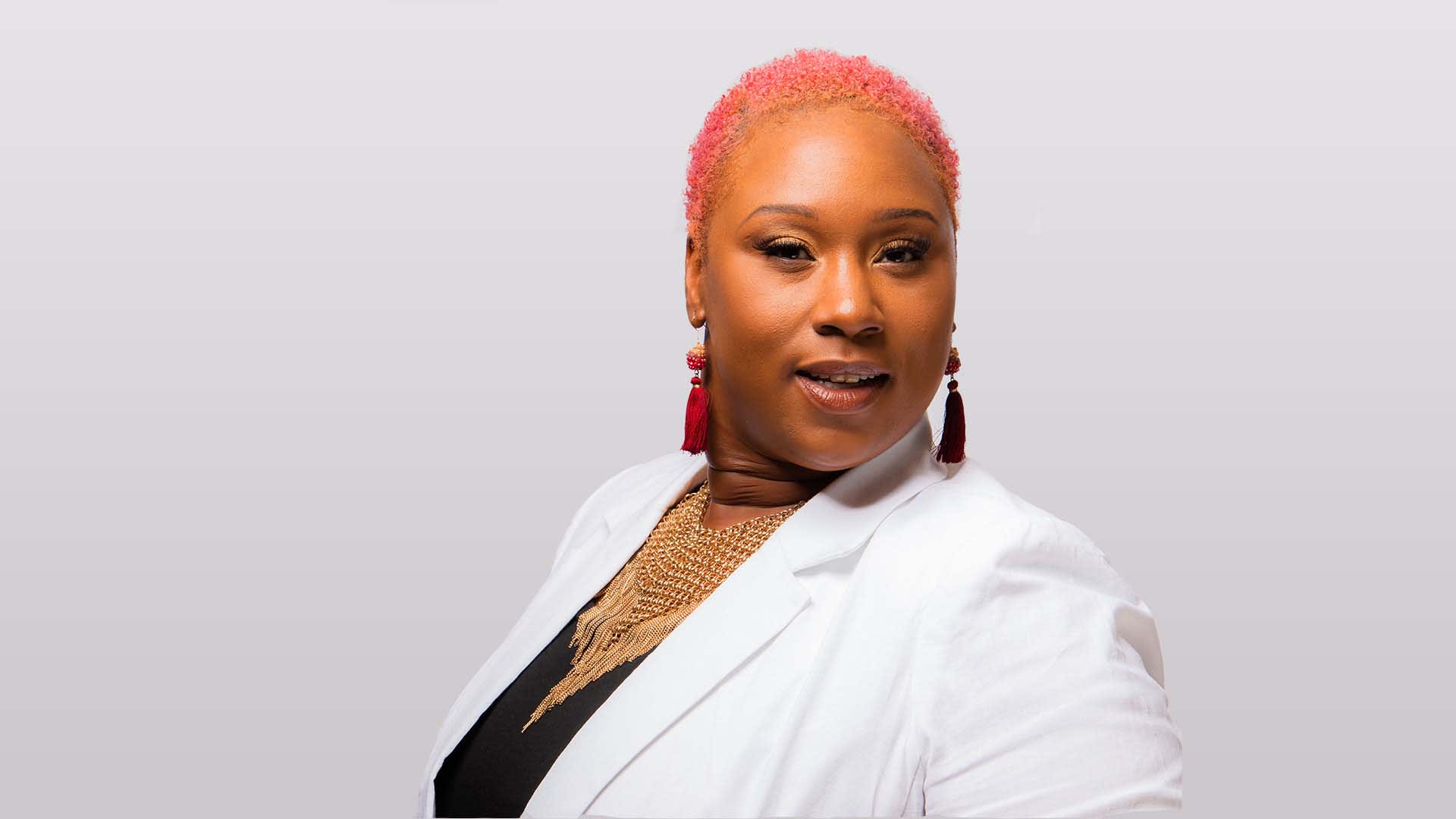 Lydia Evans has come a long way since her appearance on Shark Tank in 2014. On episode 11 of season 6, the business owner and medical aesthetician approached the show's celebrity investors with a handmade skin care item she was certain would be a hit: the SW&G bar, a $15 soap made with extracts and other natural ingredients that can cleanse, exfoliate, and disinfect the skin at the same time.
Evans asked for $125,000 in exchange for 20 percent equity in her Houston-based company, Soaps, Washes & Grooming Essentials, a.k.a. SW&G Essentials. The Sharks liked the idea, but ultimately she left the show without an offer.
Although the investors felt it was too early to invest, Evans had in fact been making body scrubs and creams for years, motivated in part by her longtime battle with eczema. She founded SW&G Essentials in 2008 with the intention of turning it into "a baby Bath & Body Works." A core element of the business was to help others who needed skin care products that either didn't exist or were difficult to find. The idea for the SW&G bar, suggested by her barber brother, resonated with that goal. "When I looked at what was out there, they were primarily chemically exfoliating products," Evans, 42, says. There wasn't anything made for men with natural ingredients that provided manual exfoliation. Word began to spread and eventually she had nine local barbershops demanding to have the bar.
A need for emotional self-healing also provided part of the impetus for becoming an entrepreneur. "As a chocolatey, thick girl, I grew up with the projection of other people's insecurities onto me, which then became my insecurities, and I didn't feel like I was enough in my natural state," she says. The eczema that doctors couldn't seem to remedy contributed to those insecurities. Over the years, she learned to create her own regimen to improve the appearance of her skin.
Evans worked as a sales manager for a wholesale fragrance manufacturer until getting laid off in 2006. She then began selling her handmade body butters and scrubs out of her home, and opened a skin boutique in Houston, called Urban Sugarbaby, two years later. By 2012, she could no longer sustain the expense of the brick and mortar; still committed to making and selling her products, she resumed working from her home. She also enrolled at the Institute of Cosmetology, Esthetics & Massage to get a thorough understanding of the chemistry of skin care, receiving her medical aesthetician's license that year.
SW&G's sales reached close to $55,000 in 2013, and her Shark Tank appearance generated more than $100,000 in sales in just the 30 minutes after the show aired. Since then, Evans has been able to secure promotional collaborations with the likes of Cedric the Entertainer and has booked public speaking engagements. Her soaps, eye masks, and other products--which the company now sells through online retailers including Amazon and Alrossa--have been featured on Good Morning America and the Today show. She says the company's valuation peaked at $2 million prior to the pandemic.
Evans still has no investors but hasn't totally given up on the idea, especially since the pandemic forced her to give up the 3,000-square-foot lab she secured two weeks after her television debut. She has downsized from eight employees to three and moved into a shared lab and workspace with other beauty brand manufacturers. Like many other manufacturers, she's also facing supply chain challenges. SW&G had $300,000 in revenue in 2021, a decline from pre-pandemic levels, and she's now looking for other ways to keep the company solvent.
"As with many small businesses, we are constantly assessing ways to pivot and direct our energies, to thrive and bounce back from unforeseen events such as Covid setbacks," Evans says. She's added beauty consultant to her credentials, tapping into her 15 years of experience in the business to advise other entrepreneurs interested in creating their own beauty line.
SW&G Essentials also rolled out an affiliate program this year, rewarding customers who encourage their friends to purchase the company's products. Evans says 10 percent of her revenue now comes from this program. Staying true to a lesson she learned from the days before meeting the Sharks, she says, "Word of mouth is the oldest and best form of advertising."
Jun 16, 2022