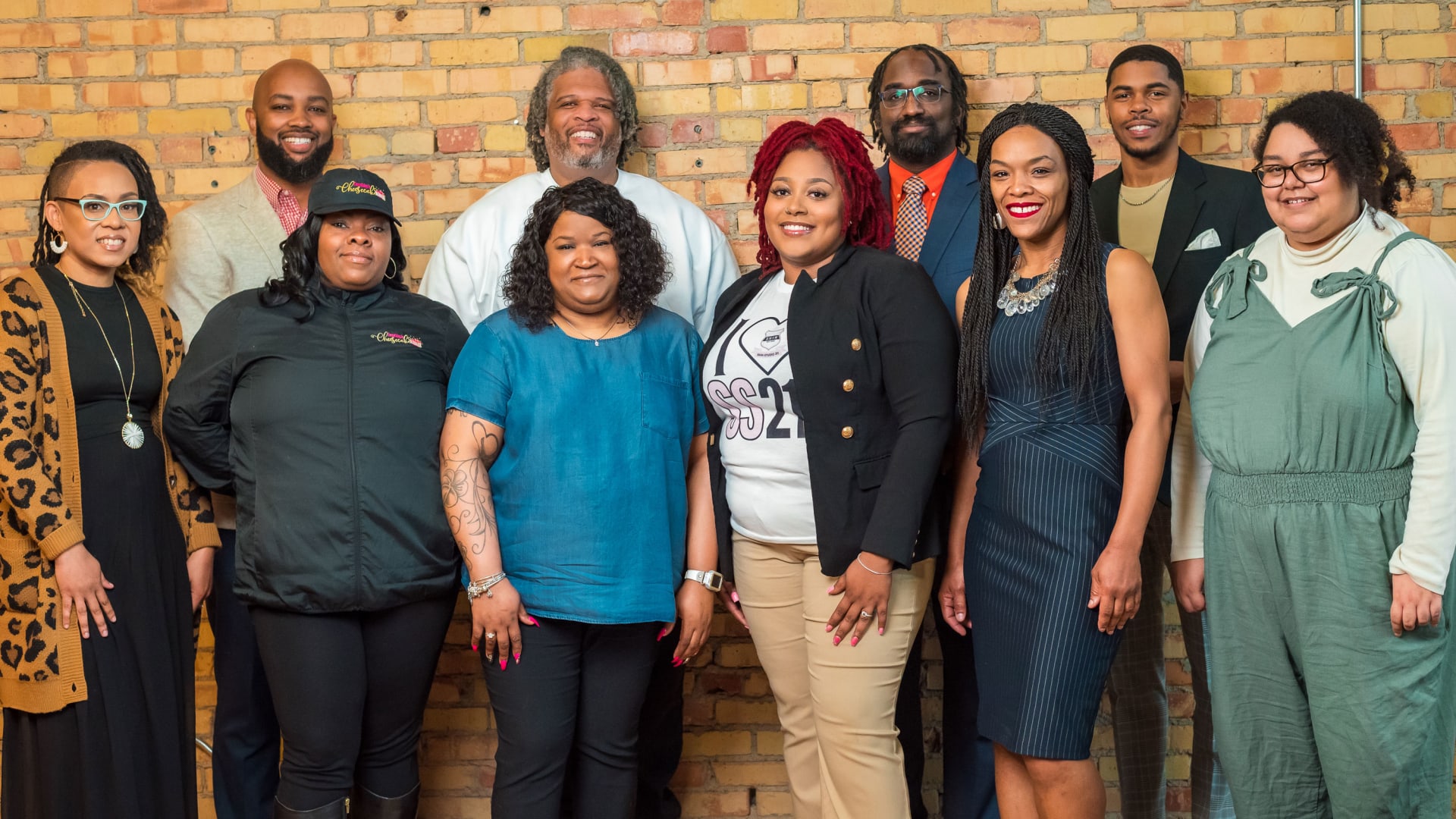 Even before Covid-19, Black business owners were struggling more than their white counterparts--58 percent were at risk of financial distress vs. 27 percent of white business owners, according to a 2020 McKinsey report. For many, the pandemic-induced economic downturn cut off access to more capital, making it even harder to keep going, let alone grow.
In Lansing, Michigan, (population: 117,488), a new program aims to change the outlook for local entrepreneurs. In this city, the ratio of Black- and Brown-owned to white-owned businesses is a reported one to six, and economic development opportunities historically have not been equally distributed in the tri-county region. Tony Willis, the chief equity development officer of Lansing Economic Area Partnership's (LEAP) newly created Equitable Economic Planning department, is on a mission to help Black business owners level-up their businesses through a new accelerator. The program is the fruit of a $120,000 grant to be used over a three-year period LEAP received from the PNC Financial Services Group, which has committed to investing more than $1 billion to end systemic racism and support economic empowerment of African Americans, as well as low-and-moderate income communities.
"The last two years, the level of investment from outside entities [interested] in the region has really skyrocketed," says Willis. "We also have newly elected officials who want to see development happen. I think the wind is at their back right now. They want to see Lansing really grow and thrive."
The accelerator, dubbed Elevate, operates a six-month program annually from March to October. The funding from PNC, which had already been working with LEAP to revive segments of the community, provides the initial group of eight entrepreneurs with technical training, social media campaigns, and access to other industry-specific resources. Participants also receive an individualized business assessment and customize a work plan with the help of a facilitator from Best Practices Consulting Services, a Michigan-based group of MBA business and management consultants who design strategies for small businesses. Elevate's team is on-hand to coach the entrepreneurs on how to grow their revenue by obtaining new contracts, increase their number of leads, or look for ways to expand their customer base or reach, whatever it takes to achieve the goals the participants compiled in their personalized plan.
"It takes about two to three weeks to produce the plan. It's like, show me what you currently do--your book of procurement and your inventory management system--and we're going to make suggestions. We're going to experiment. We're going to adapt and grow," says Willis.
Entrepreneurs are required to attend in-person workshops with executives and training sessions twice a month at the LEAP offices. During these sessions, the participants learn more about business credit, marketing, tax liability, insurance, and more. Elevate participants also have access to mentorships with LEAP board members who have experience relevant to their industry and get guidance and support at a biweekly check-in on their progress. While LEAP has other programs for founders at different stages of the entrepreneurial journey, Elevate focuses exclusively on helping Black business owners achieve growth, increase their profitability, and create "a more sophisticated internal operating system," Willis says.
The first cohort, which includes five women and three men, were chosen out of a pool of 70 applicants. Willis says the ratio of men to women is what it is, because, "Black women are the fastest growing entrepreneurial group in America."
Nikki Thompson Frazier, 45, of gluten-and-peanut-free Sweet Encounter is one of them. Having previously worked in corporate America, she decided to create a baked good business in 2015. For the past few years, her edible goodies for those with food allergies, like her daughters, were available at two local grocery stores. Since she moved into her brick-and-mortar storefront just a few months ago, she's run into challenges including finding quality employees, and sourcing gluten-free wholesale food items, among other issues. In the short amount of time, she's been in the Elevate program, Thompson Frazier says she's learned the importance of having a strong team. With seven current employees, she plans to add two to three more people eventually and says she prioritizes hires that understand "my company values." Another participant, Tiffany Nordé, the 38-year-old owner of Dancing with the Nordés dance studio, says the program has helped her broaden her client base outside of her local community.
While quite a few of Lansing's Black-owned businesses, including the Elevate participants, operate in a prime corridor that is heavily trafficked, Willis notes that Lansing has its fair share of dilapidated areas that haven't received much community investment. Thompson Frazier is hopeful that Elevate can play a role in helping create neighborhoods of thriving businesses. "This is an opportunity for me to work alongside my kinfolk and change the social, economic, and psychological trajectory of our communities; creating generational wealth and inspiring the next generation of entrepreneurs," she says.
Jun 9, 2022