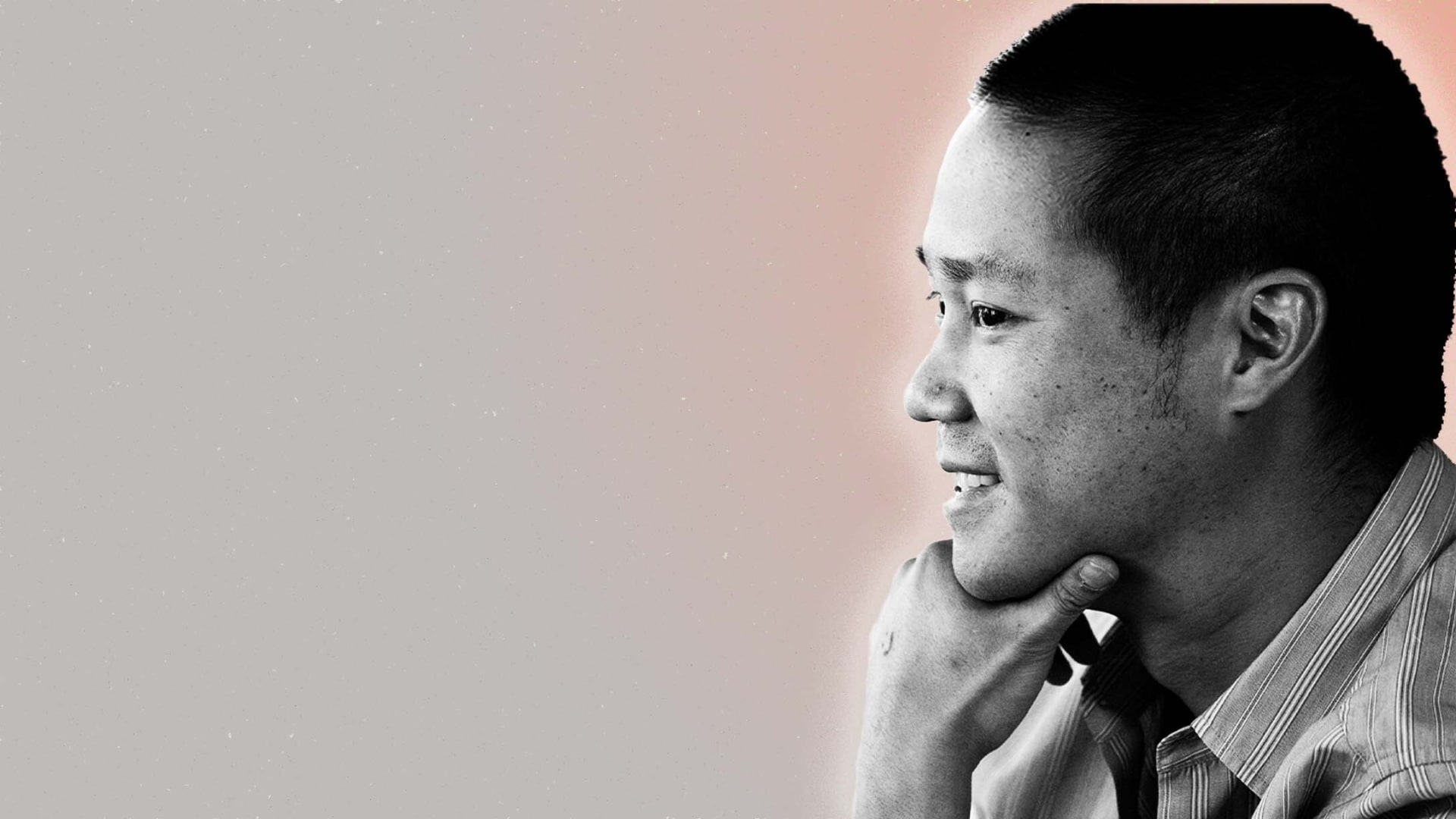 Joe Coulombe reimagined grocery shopping as a South Seas voyage. Earl G. Graves Sr. helped millions of Black entrepreneurs realize their dreams. Frieda Caplan made kiwi a household word. Sy Sperling was the founder of the Hair Club for Men--and lest we forget, he was also a client. Here are the notable entrepreneurs we lost in 2020.
Frieda Caplan (January 18, age 96)
Known as "the Kiwi Queen," Caplan got interested in produce while working for a fruit and vegetable company owned by her husband's family. She opened a stand at the Los Angeles Wholesale Produce Market in 1962, selling specialty items like spaghetti squash, jicama, and shitake mushrooms. They were salad fixings from Mars, as far as shoppers at the time were concerned: as a marketing gimmick, Caplan even supplied "alien" fruits to the TV series Star Trek. To lessen the shock of the unfamiliar, Caplan packaged her products with cooking information and recipes.
She also rebranded produce that had off-putting names, most famously dubbing the Chinese gooseberry the kiwi and championing its adoption by California growers. Over time Caplan more than quadrupled the variety of options--habaneros and black garlic, Meyer lemons and passion fruit--available in many grocery stores. Frieda's Inc., the wholesale produce company that grew out of that first stand, was an early proponent of hiring women. Today it has revenues of more than $50 million and employs 75 people.
Leila Janah (January 24, age 37)
"Talent is equally distributed but opportunity is not." That was the guiding principle for Janah, who by 2019 had helped lift more than 50,000 people out of poverty.
In 2008 she founded Samasource, a business that trains remote workforces in Africa, India, and other developing regions to annotate data for AI projects run by companies like Google and Walmart. A child of Indian immigrants, Janah got the idea for Samasource when she was managing a call center in Mumbai and met a man who commuted there via rickshaw from a bad neighborhood. Her other ventures included a digital-training school and a skin care line that employs women in the Nile River Valley. Her approach was always the same: To end global poverty, creating jobs is more effective than distributing aid. Creating future-focused jobs is best of all.
Sy Sperling (February 19, age 78)
It is a maxim of entrepreneurship: People create businesses to meet their own needs. No one embodied that like Sperling. "I'm not only the Hair Club president, but I'm also a client," he asserted in the punch-line to his company's memorable ads. Sperling began thinning on top in his 20s and rejected toupees as a dating turnoff. After investigating restoration methods he settled on a technique in which the client's natural hair is combined with the matching hair of others woven onto a mesh cap glued to the scalp. He opened a salon in New York City in 1969 and started the Hair Club for Men in 1976. The first ad ran in 1982. Ubiquitous and endearingly cheesy, those commercials generated 10,000 calls a month and were widely parodied, making Sperling a kind of celebrity. He dropped "For Men" from the company name while expanding services to women, and established the Hair Club for Kids to provide free hair to children undergoing chemotherapy. In 1992 Sperling was named one of Inc. Magazine's regional entrepreneurs of the year. He sold the company in 2000 to a private equity firm for $45 million.
Joe Coulombe (February 28, age 89)
The aesthetic is South Seas schtick. The price point is cheap. The lines are long. Trader Joe's, an idiosyncratic grocery chain with more than 500 locations, started out as an attempt by Rexall to get into the convenience store business. When the drugstore chain abandoned the project Coulombe--a Rexall manager who had been running the stores, called Pronto Markets, for almost a decade--bought them out.
Then in 1967, with 7-Eleven breathing down his neck, Coulombe pivoted. Boeing's 747 was on the way, and Coulombe envisioned grocery aisles swarmed by hordes of shallow-pocketed world travelers who had developed a taste for something more exotic than beer and Velveeta. The décor for Coulombe's reimagined markets was inspired by a book he'd been reading about the South Seas and a jungle-themed ride at Disneyland. To keep prices low he offered mostly store brands, starting in 1972 with granola. In 1979 Coulombe sold Trader Joe's to a German entrepreneur but continued to run the business until 1988. Even after he left, the original vision--Hawaiian shirts and all--lived on.
Shane Green (March 13, age 49)
Green was an early warrior in the conflict over online privacy and personal control of data. In 1999 the Washington, D.C.-based entrepreneur launched the Map Network, which provided a platform for places and events--including the Super Bowl and the major parties' conventions--to create and distribute their own digital maps. After selling that business to Navteq, Green in 2009 founded Personal Inc., an online vault used by consumers to protect all kinds of information from voracious marketers. In 2017 Personal merged with Digi.me; the next year Green co-founded Universal Basic Data Income. The goal of UBDI is to compensate people for adding their personal information--anonymously--to data pools that are monetized by marketers. Your data is your own to protect or release, Green believed. If you choose to release it, then you ought to get paid.
Earl G. Graves Sr. (April 6, age 85)
Graves launched the magazine Black Enterprise in 1970 after serving as an aid to Senator Robert F. Kennedy, according to an obituary on the media company's website.
He wanted to help Black entrepreneurs start and build companies, an objective summarized smartly in the title of his bestselling book How to Succeed in Business Without Being White. "My goal," wrote Graves, "was to show them how to thrive professionally, economically, and as proactive, empowered citizens." Black Enterprise was funded with a $250,000 bank loan and became profitable in just 10 months. Early advertisers included Pepsi and General Motors. The magazine gave early coverage to such business leaders as Oprah Winfrey and Bob Johnson, and endorsed the Presidential candidacies of Barack Obama and Jesse Jackson. "As a little boy, I saw a magazine with something I'd never seen--a picture of a Black man as the owner: Black Enterprise Founder & Publisher Earl G. Graves," Harvard's Cornell Williams Brooks tweeted at the time of Graves's death.
Kirk Perron (July 20, age 56)
It began in 1990 as Perron's senior project at California Polytechnic State University: a startup called the Juice Club in San Luis Obispo.
Perron's mother invested $30,000 in that first store, which would morph into Jamba Juice (now Jamba), a chain with more than 800 locations. Later investors included a group led by Howard Schultz, who joined the board, and Microsoft co-founder Paul Allen's Global Retail Partners. Perron, a health-conscious bicyclist, touted his smoothies--with names like Hawaiian Lust, Pacific Passion, and Peach Pleasure--as healthy meals in a cup. Intent on maintaining quality as the business scaled, he focused heavily on execution, freezing the best ingredients at the peak of the season "to level out Mother Nature's uncontrolled inconsistencies," he told Inc. in 1997. Perron sold Jamba Juice, a multiple-time Inc. 500 honoree, in 2006.
Reese Schonfeld (July 28, age 88)
At CNN's launch in 1980, Ted Turner brought the money. Schonfeld bought the news experience. Schonfeld had started out producing newsreels for theaters before founding the Independent Television News Association, which sold news footage to local stations. He persuaded Turner, who had had great success with sports programming, to fund his longtime dream of starting a 24-hour cable news station, as he recounts in Me and Ted Against the World: The Unauthorized Story of the Founding of CNN. Schonfeld--who Turner fired in 1982--was responsible for many of the personalities, programs and practices that differentiated CNN from other networks, including the emphasis, on live coverage and the creation of the pioneering political-debate show Crossfire. He went on to found the Food Network in 1993.
Maurice Jennings (September 19, age 86)
Jennings, a former flour broker, launched the restaurant Pizzaville in 1966 and was soon attracting huge breakfast crowds with his from-scratch biscuits and jelly bar. He learned to make the fluffy breads from his grandmother, who--the story goes--asked if he'd rather inherit the family farm or her recipe. In 1975 Jennings doubled down on his inheritance with the first Biscuitville restaurant, in Danville, Virginia, promising biscuits baked fresh every 15 minutes. Today Biscuitville has 63 locations in North Carolina--where it is based--and Virginia. Jennings insisted on sourcing the company's eggs, flour, ham and other ingredients from local and family-owned businesses.
Keith Hufnagel (September 24, age 46)
Growing up in New York City in the '80s, Hufnagel never dreamed his rebellious passion for skateboarding would transform him into a fashion mogul. After moving to San Francisco and turning pro, Hufnagel in 2002 opened a boutique called Huf, selling hard-to-find brands of streetwear he'd discovered on his travels.
The skateboard community loved it, and Hufnagel began printing his own T-shirts and hats. Soon Huf was its own brand, partnering with Nike on a tie-dyed sneaker, for example, and with Adidas on a shoe commemorating San Francisco's railroad history. Hufnagel grew the business to 15 stores around the world and sold through retailers like PacSun and Zumiez. Three years ago he sold 90 percent of the business to a Japanese apparel group for $63 million.
John Joseph Campion (October 2, age 57)
As a lighting technician for touring rock stars, Irish immigrant Campion learned to transport and assemble complex technical systems while hanging out with the likes of David Bowie. In 1987 when Michael Jackson's Bad tour required more electrical power than was available, Campion and fellow roadie Laurence Anderson founded Showpower to provide generators and other equipment for events. Over the years the company serviced stars like U2, the Rolling Stones, and Madonna, as well as mega-spectacles like the Olympics. Campion and Anderson sold Showpower to GE in 1999. A few years later the pair bought out a division of a French company to create APR Energy, which quickly sets up turnkey power plants in developing countries and places struck by disasters, such as Puerto Rico after Hurricane Maria.
William Bernstein (October 8, age 87)
Academy Award ceremonies of the '80s and '90s were awash in movies made under the auspices of Orion Pictures, co-founded by Bernstein in 1978. That year five refugees from United Artists launched the production and distribution business as a way to finance--but not creatively control--filmmakers. Among Orion's first big hits were a couple of Dudley Moore vehicles: 10 and Arthur. Amadeus, Platoon, Dances with Wolves, and Silence of the Lambs--as well as a decade-worth of Woody Allen films--were among its critical darlings. Bernstein left Orion for Paramount Pictures in 1992, a year after Orion declared bankruptcy. For the next 10 years he worked with CEO Sherry Lansing on movies including Titanic and Forrest Gump.
Tony Hsieh (November 27, age 46)
Hsieh founded an online ad company called LinkExchange, which he sold to Microsoft for $265 million in 1998. The following year he joined Zappos, when it was still called ShoeSite.com, and in 2009 helped ink Amazon's $1.2 billion purchase of the company. But Hsieh will forever be remembered for Delivering Happiness, both the best-seller and a customer-service maxim that has made its mark on businesses well beyond e-commerce. You see two decades ago people weren't really shopping online, least of all for shoes. But by empowering his staff to go to any lengths necessary to satisfy their customers, he helped legitimize buying things online--and left plenty of people feeling happy as a result.
Dec 30, 2020