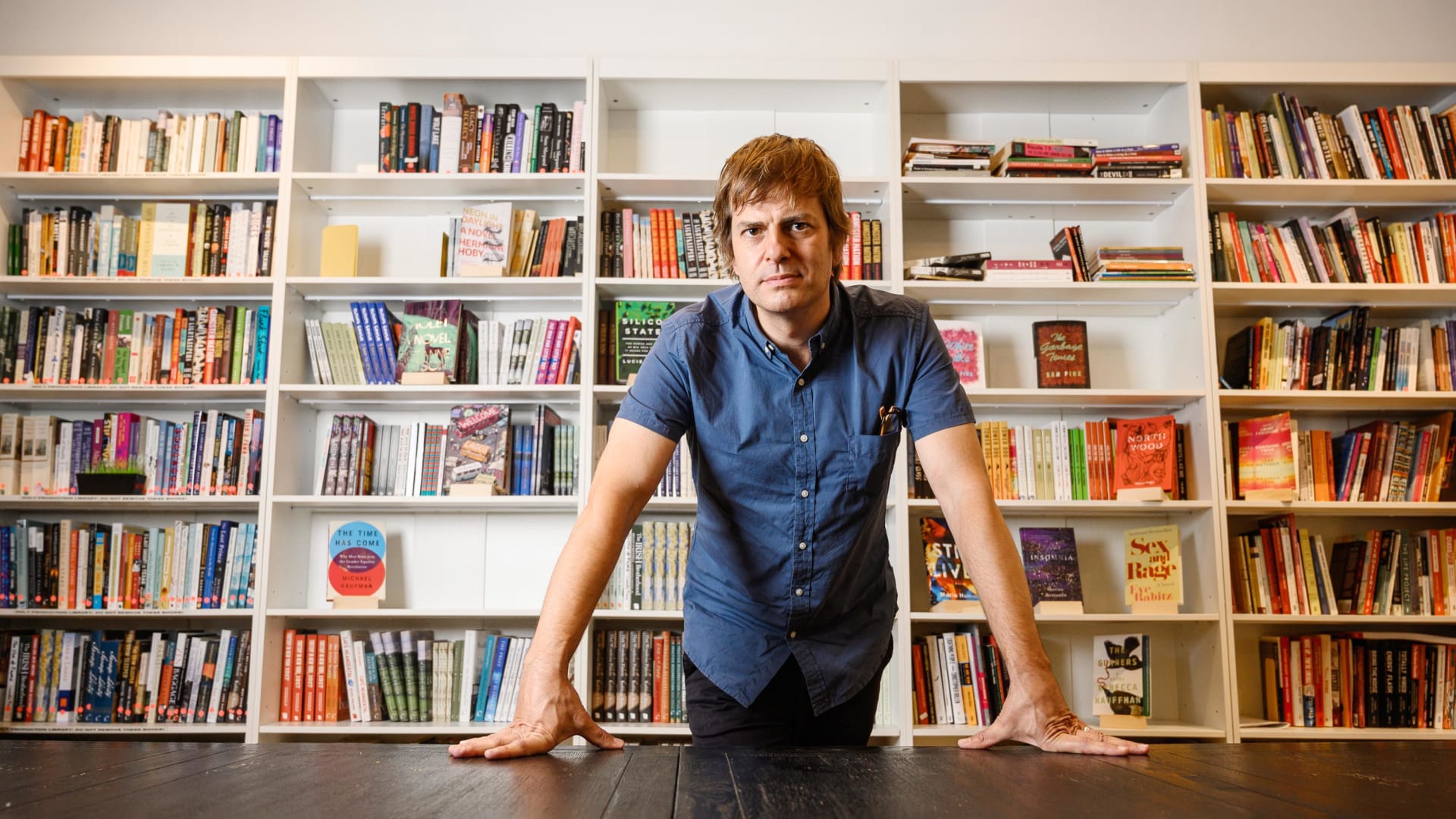 Most companies have mission statements. The Lit. Bar has a mission poem. When Noelle Santos launched her bookstore in April 2019, the sole independent bookseller in the Bronx, she laid out in verse her intention to bring together the community through books. "The Bronx is no longer burning," wrote Santos, "except with the desire to read."
Ten months later, the Lit. Bar shut its doors with the rest of New York City. Dissatisfied with curbside service and worried about the health of her customers and employees, Santos intends to delay reopening, an option made possible by the $500,000 she's made off of more than $1.5 million in sales for May and June. All of that business came courtesy of a new third-party platform called Bookshop, a nonprofit based in New York City with eight full-time employees. "Because of Bookshop, I'm not concerned about our viability," Santos says. "I can thrive rather than just survive."
Independent bookstores are the baby seals of commerce--at once universally beloved and endangered. Although the sector's sales rose a compound 7.5 percent between 2014 and 2019, Amazon continues to swing its mighty club against them. The online behemoth controls more than 50 percent of the print market, and that is expanding.
The industry's slow adoption of e-commerce is part of the problem. By 2018, "only about 200 [independent] bookstores had over $10,000 in annual online revenue," says Andy Hunter, Bookshop's founder and CEO. "I did not want to live in a future where those 200 stores were the last ones left and Amazon had crushed everybody else."
Hunter's original goal was to take 1 percent of Amazon's annual print book sales, which he estimates at $4.5 billion. Recently, Bookshop has been selling between $300,000 and $500,000 worth of books every day, putting it on a track to reach roughly 3 percent of Amazon's sales before year's end.
Free money
Bookshop supports the independents in two ways. First, it provides on its platform--free of charge--e-commerce storefronts and fulfillment, backed by the large book distributor Ingram. If you want to buy How to Be an Antiracist (Bookshop's current bestseller) and would like the Lit. Bar to benefit, order from its page. "Instead of just selling books from my 1,700-foot curated inventory, now I have access to the entire Ingram catalog," says Santos, who specializes in books about social and racial justice.
The Lit. Bar receives 30 percent of the cover price from that purchase, which is between 10 percent and 16 percent less than its normal in-store sales. (Bookshop sets pricing across the platform: typically an 8 to 10 percent discount.) But Santos--who had no e-commerce presence before Bookshop--saves on site maintenance, inventory, customer service, and packing and shipping. She intends to invest those savings in back-end systems, events, and programming when the store reopens.
An even greater draw is the organization's affiliate program. If you track a title to Bookshop through an article in the media, a blog post, or some other recommendation, then the author, influencer, or publication that sent you collects an affiliate fee of 10 percent of the purchase price. (Amazon pays affiliates 4.5 percent). A matching 10 percent of the list price on any affilliate sale goes into a pool that is divvied up among brick-and-mortar independents. To date, Bookshop has signed up more than 8,000 affiliates.
Bookstores don't even require a presence on the site to get paid: American Booksellers Association members can just raise their hands. Roughly 120 participants don't have their own Bookshop page. "You don't even have to like us to be part of the profit pool," says Hunter, who admits to "a big soft spot in my heart for Luddites." Bookshop will make payments every six months, with the first pot of roughly $1 million scheduled for dispersal in July.
Adlai and Jill Yeomans, owners of White Whale Bookstore in Pittsburgh, joined Bookshop in mid-February. For the first three months they sold around 50 books a day, making between $5 and $10 on each sale. Now that White Whale has reopened, that number has fallen to about 25. But it's the affiliate pool, says Adlai, that will be a game-changer.
"It is free money. I don't see why anyone would be against it," Yeomans says. "Amazon makes an extraordinary amount of money on affiliate sales. So just being able to attack that is huge."
Bookshop also allows bookstores to post curated book lists and staff picks, and to disperse sales of specific titles to charity. For several weeks White Whale directed sales from antiracist kids' books to Black Lives Matter, generating about $2,000 in donations.
In their corner
For years, Hunter worked on enterprise software projects for companies like Disney and MGM, finally ditching that career to apply his skill to his passion for books. Over two decades he launched or ran a series of online publishing and literary ventures including Electric Literature, a nonprofit digital publisher; and Literary Hub, an aggregator of online book-related content.
Hunter believed consumers would prefer to support their local bookstores instead of Amazon--if those stores made it easy. But convenience is costly. Many small businesses can't afford to build and maintain e-commerce sites. And with limited inventories they may need to order titles, so shipping can take weeks.
Hunter envisioned an e-commerce platform that would operate as a hive for book buzz while fulfilling orders at Amazonian speeds, with profits benefiting independent stores. He pitched the American Booksellers Association on the idea. But as a trade association the ABA couldn't get involved. It could, however, invest.
Hunter spent the next nine months raising additional funds--for a total of $750,000--from a handful of generous bibliophiles, including William R. Hearst, chairman of the Hearst media company; Terry McDonnell, erstwhile editor of Sports Illustrated and Esquire; and Morgan Entrekin, president of Grove Atlantic publishing.
Bookshop launched on January 28, six weeks before brick-and-mortar retail began closing down. Participation on Bookshop rapidly tripled from 250 stores to 750. "Hundreds of stores have been able to stay in business because their customers are supporting them by ordering from Bookshop," Hunter says.
But the organization is more than just a digital savior during Covid. "Bookshop has brought significant attention to the indie bookstore channel and the message that indies are vital to books and communities," says Allison Hill, CEO of the ABA. "It's also brought new consumers, some of whom were looking for alternatives to corporate online retailers." Bookshop also partners with other Amazon competitors--Libro.fm for audiobooks and Hummingbird for e-books.
Still, some independents remain wary of any large digital bookseller. To help assuage their fears Hunter included in his articles of incorporation a pledge that Bookshop would never sell to Amazon or any other large retailer. Three voting members of his seven-member board are independent bookstore owners.
"What happened when Borders gave Amazon online fulfillment capability is a well-known cautionary tale in the independent bookseller community," Hunter says. "We want to reassure everyone that we will never flip it or put the squeeze on them."
Jul 2, 2020