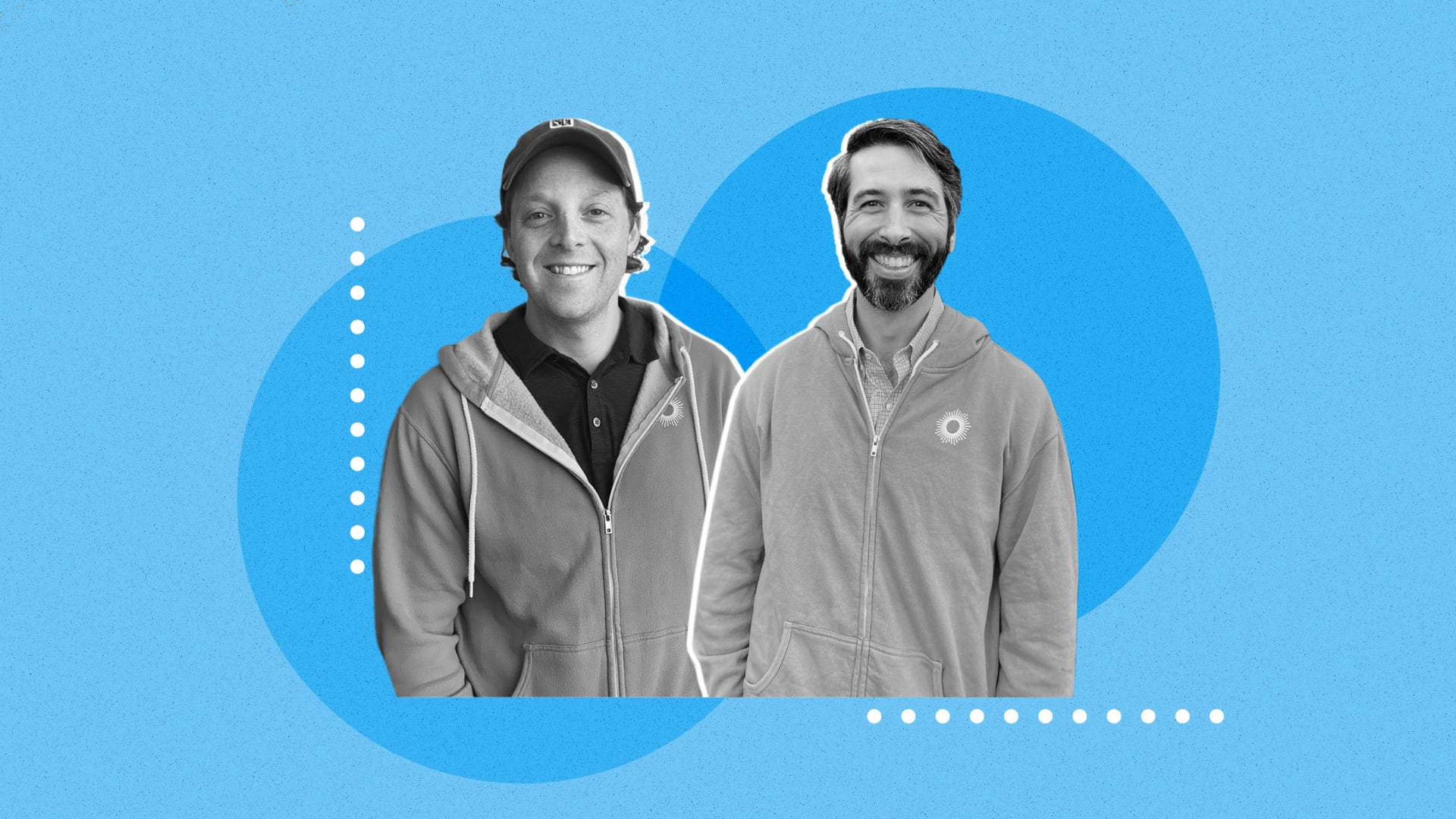 Ben Sesser recalls how a top performer at his previous company almost didn't get hired. The woman had impressed Sesser, who was then head of finance and operations at a technology startup. But one of his colleagues on the interview panel gave her a hard pass. The grounds: culture fit. "I said, 'Can you show me or tell me exactly what is the issue?' Sesser says. "But I could not get a 'why.'"
After a contentious conversation, Sesser hired her anyway. She turned out to be a star. That was among the moments when Sesser--a longtime student of human resources--shook his head over the messy, subjective, half-informed decision-making that undergirds what is arguably a company's most critical process: talent acquisition.
BrightHire, the startup co-founded last year by Sesser, who is CEO, and Theodore Chestnut, is part of the growing field of people analytics, which applies the kinds of evidence-based practices used in science to the squishy realm of management. Decisions about hiring often are influenced by vague memories, impressions, perceived affinities, and bias. He didn't look me in the eye. She seemed too buttoned-down for us. I don't think he would be easy to work with. She's a Mets fan!
By the time the hiring team gathers, "the conversation might have happened two-and-a-half weeks ago, and the person doing the interviewing might have this to jog their memory," says Chestnut, holding up a page of scrawled, cryptic notes. "After all the time and effort we put candidates through, do we really feel prepared to make a sound, fair decision?"
BrightHire prompts interviewers to address specific topics to ensure all requisite ground is covered--and not covered repeatedly by different people. More important, it creates recordings of conversations with candidates that can be searched and analyzed. That allows interviewers to check their own initial impressions and to present colleagues with backup for their opinions.
The performance of interviewers as well as interviewees is on display, enabling companies to enforce continuity and standards on what is typically behind-closed-doors randomness. The software answers questions like, how much does an interviewer talk relative to a candidate? How long is the interviewer's longest monologue? Are all interviewers saying the same things about compensation or culture? How well are they selling the business?
Companies also can monitor adherence to fairness and diversity goals. "They are able to say what is our average talk ratio with male versus female candidates," Chestnut says. "What topics come up most when we are speaking with White candidates versus Black candidates? And what language do we use in those different contexts?"
Chainalysis, a New York City-based provider of blockchain analysis, has been piloting BrightHire for over a year, during which the company's headcount has doubled to around 190 people. "When we are moving so fast, it is impossible to make sure everyone is adhering to structured interviews," says Hannah Spellmeyer, director of global talent acquisition. She uses BrightHire to ensure hiring managers cover the required subjects and that everyone selling the company to candidates presents the same information.
BrightHire has also helped with training. A junior recruiter used the software to guide her through interviews and then played them back to evaluate her own performance. Before that, Spellmeyer had been sitting in on her calls. "Now she can make improvements without my leaning over her shoulder," Spellmeyer says.
The value of verbatim
Sesser and Chestnut, friends since kindergarten, grew up together in Montclair, New Jersey. After separating for college (Sesser attended Cornell; Chestnut, Harvard) they reunited at what was then the Corporate Executive Board (now CEB and part of Gartner), a company that identifies and promulgates best practices in management. Both were already interested in human resources. CEB suggested the possibility of making that function more evidence-based.
Several years later Sesser, who was then a vice president at data-analytics company Enigma Technologies, was plunged into the practical side of hiring as he helped build a team from 15 people to 150. He found the process both hugely rewarding and hugely frustrating. Sitting in on candidate interviews, he observed how differently managers conducted them. In debriefs about applicants, he noticed people were vague in their recollections of what had been said.
Sesser was disturbed by the lack of rigor in hiring decisions. "If we were buying a software license for $13,000, we would put a tremendous amount of scrutiny on that investment," he says Sesser. "Why would we do less for an individual into whom we would be investing 15 or 20 times that amount?"
Sesser brought that question to Chestnut, who was then head of the North America sales insights team for LinkedIn. In that role, Chestnut had become familiar with natural language processing software like Gong and Chorus, which analyzes and derives intelligence from sales conversations. "It felt inconceivable that that kind of technology exists and would not be purpose-built for the hiring context, where conversations drive every single outcome," Chestnut says.
To vet their idea, they spoke with around 20 talent leaders at companies ranging from startups to global corporations. They found even less structure around hiring than they'd imagined. The head of talent acquisition for a 13,000-employee company told them he didn't know what questions interviewers at the business asked. "That statement made my head explode," Sesser says.
Around that time, Jeffrey Bussgang, general partner and co-founder of Flybridge Capital Partners, reached out to Chestnut about joining one of his portfolio companies. A professor of Chestnut's at Harvard Business School, Bussgang had evolved into a friend and adviser. After Chestnut pitched him on BrightHire instead, Flybridge led a $3 million round for the startup.
Bussgang says the pandemic has only increased BrightHire's relevance as companies have flocked to virtual hiring, which bakes recording into the interview process. "If a year ago you were asked to picture a world where everyone is interviewed online, with video, it's recorded, and software provides insight across the whole portfolio of interviews, you would have squinted and said, 'Maybe that could happen in five or 10 years,'" Bussgang says. "Now it feels so obvious."
BrightHire was in stealth mode until last month, when it emerged with most of its 10 pilot companies converted to customers. Adam Grant, the Wharton professor and best-selling author who is a proponent of people analytics, joined as an adviser.
Although the founders pitch the value of BrightHire for employers, they say they care at least as much about the candidates. Conducting an interview might be the fifth priority on a manager's daily calendar. For a job applicant, it is the most important 30 minutes of her week. "That interview could be the gateway to economic opportunity or personal or professional fulfillment," Chestnut says. "We want candidates to have the hiring experience they deserve."
Oct 14, 2020