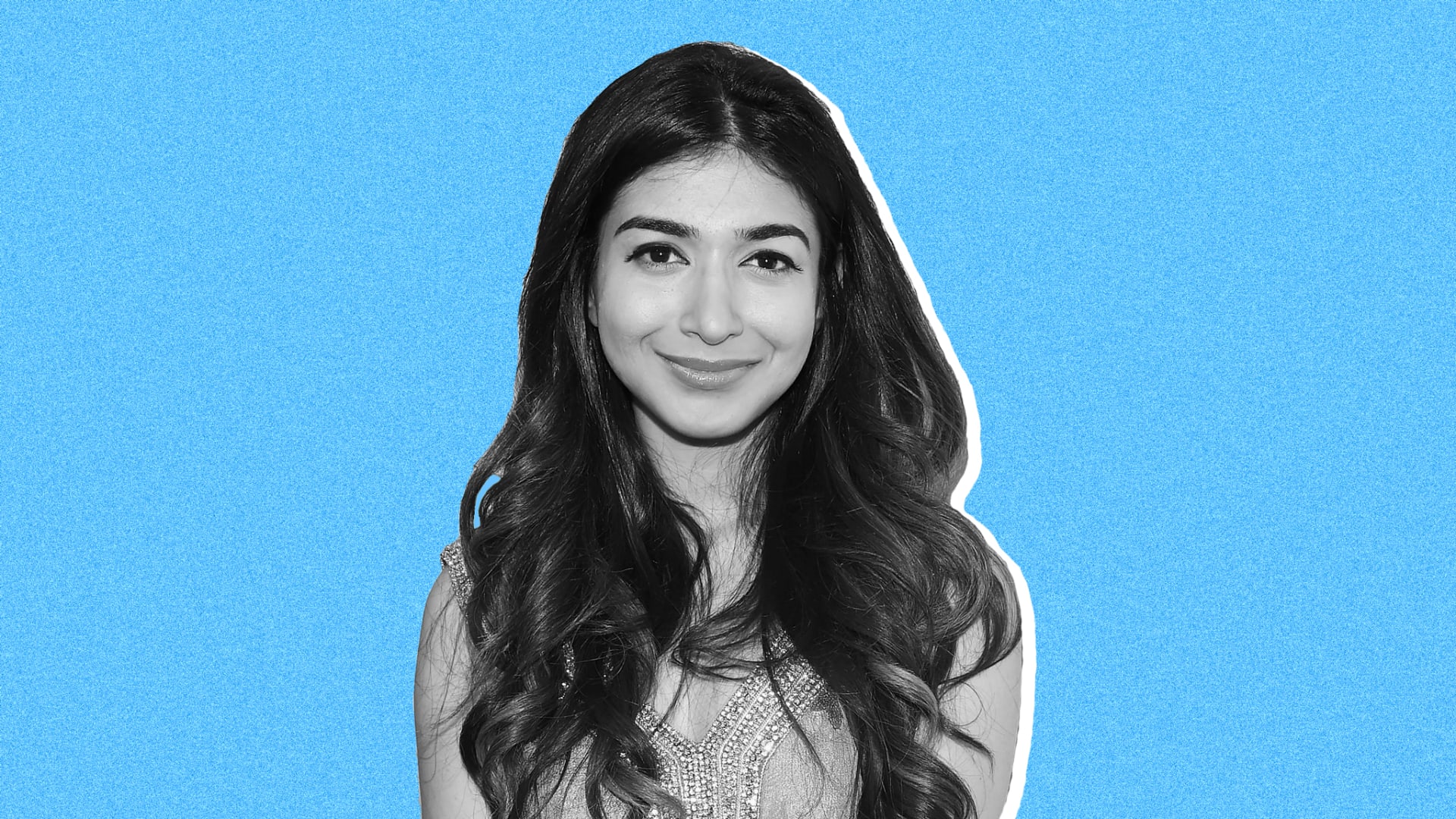 The kitchenware startup Our Place feels custom-built for this wake-me-when-it's-over moment. While consumers shrink from stores, the company is a pure e-commerce play. At a time when food preparation is therapy and distant family a hole in people's hearts, Our Place targets home cooks and radiates nostalgia for tradition. The brand is enthusiastically multicultural, perfect for a crisis whose unofficial rallying cry is "We are in this together."
So while other startups are madly pivoting, Shiza Shahid and her husband, Amir Tehrani, have changed theirs very little. The 12-employee, Los Angeles-based business, which launched in September and became profitable in April, is on track to do $20 million in revenue in 2020. Sales are climbing more than 50 percent every month.
"Our message from the beginning was make something with your hands with people you love," says Shahid about Our Place. "Now that message is resonating. But I wish it hadn't happened that way."
This is the first for-profit company for Shahid, who in 2013 co-founded the Malala Fund with Nobel Peace Prize winner Malala Yousafzai. Our Place broke through last year with its first product, the Always Pan, a $145 multifunctional cookware item that, in April, Oprah Winfrey anointed one of her Favorite Things.
At first Shahid, Tehrani, and a third partner, Zach Rosner, did not recognize how important cooking would become during the pandemic. But as people shifted from hoarding Doritos to auditioning banana bread recipes, Our Place's social media community switched into high gear. The company, which in nine months has amassed 60,000 Instagram followers and has a large and engaged email list, responded with more content for and about first-time cooks, trying to instill confidence.
One early adopter is Adrianne Benzion, a Los Angeles-based art director for an advertising agency. Benzion bought an Always Pan soon after its debut and uses it every day. "I can cook eggs in the morning. I can make ice cream in it," she says. "If I want to have a chill night, I can grab some dumplings from Trader Joe's, throw them in the steamer basket, and then dump them in the pan." Benzion followed her purchase of the pan with an Our Place cleaver and the company's dishes, bowls, and glassware.
From activist to entrepreneur
Shahid grew up in Pakistan, and became an activist and volunteer, leading protests and donation drives to benefit victims of natural disasters. She won a scholarship to Stanford, where she studied international relations. While there, she saw a YouTube video of Yousafzai, whose school had been shut down by the Taliban, and created a summer camp for the budding education activist and 26 of her classmates. "I wanted to become a bridge for these girls who were struggling to have their voices and stories heard," she says.
In 2012, Yousafzai, then 15, was shot during an assassination attempt by the Taliban. Shahid was in Dubai at the time, working for McKinsey & Company. She hurried to Yousafzai's side and began managing the onslaught of media attention. Three months later, they formed the Malala Fund to help 130 million girls around the world get educations.
But Shahid felt torn between the non- and for-profit worlds. At Stanford, she had first heard the term "entrepreneur," which did not exist in her native Urdu. She loved the idea of enacting social change through startups. In 2017, she left her CEO role at the Malala Fund to start NOW Ventures, an angel fund investing in mission-driven startups. (NOW Ventures remains active; Shahid continues to invest.) Two years later came Our Place.
In 2016, Shahid married Tehrani, an Iranian immigrant and consumer-products entrepreneur, who had grown up helping out at his family's housewares company. In their Los Angeles home, the couple enjoyed throwing dinner parties, but Shahid found contemporary kitchenware brands' huge cookware sets to be overwhelming. The couple spent two years making sketches and working with product designers to create the Always Pan.
Shahid and Tehrani raised $4 million from investors, including Will Smith's Dreamers VC fund and the venture arm of FabFitFun. They set up manufacturing at a woman-owned factory in China. Intent on sustainability, they designed packaging that allowed products to be mailed in a single box, to reduce the carbon footprint.
Inside the global kitchen
Our Place's signature product is multifunctional. Its brand is multicultural. Shahid and Tehrani were fans of Anthony Bourdain, whose visits to home cooks during a 2014 trip to Iran, Shahid says, "showed their culture in a humanizing way for the first time."
Like Bourdain, Our Place's founders wanted to explore how cooks around the world express culture and meaning with food. And they wanted to help immigrants recreate flavors and traditions that would mentally transport them across thousands of miles to their mothers' kitchens.
Toward that end, Our Place plans to create products around two-to-four home-cooking traditions each year. It will then partner with immigrants in those communities to tell the stories of their traditions. Where possible, the company will manufacture products in the countries they represent.
The first multicultural collection focused on the Lunar New Year. The founders began by interviewing Chinese Americans to understand how they cook and set tables for that celebration. Based on their research, they created a version of the Always Pan in bright red with a bamboo steamer and cooking chopsticks; a cleaver; and two platters designed by a Chinese American illustrator as a playful riff on the familiar Chinese blue-and-white porcelain pattern. Marketing for the collection is rich with photographs and interviews with Chinese American artists, home cooks, and chefs.
The founders had intended next to release a collection themed around Eid al-Fitre, a holiday in late May that marks the end of Ramadan. The idea was to send photographers to capture family celebrations in a variety of Muslim households and to compile a vivid chronicle for their website and social media. But family gatherings--not to mention professional photo shoots of family gatherings--aren't currently feasible.
So Our Place has postponed its multicultural offerings until circumstances improve. Meanwhile it is expediting development of everyday products. Shazid believes some habits engrained during the pandemic will endure--to the benefit of Our Place. "Hoarding toilet paper is not a behavior shift," she says. "Cooking and buying online is a behavior shift."
Jun 22, 2020