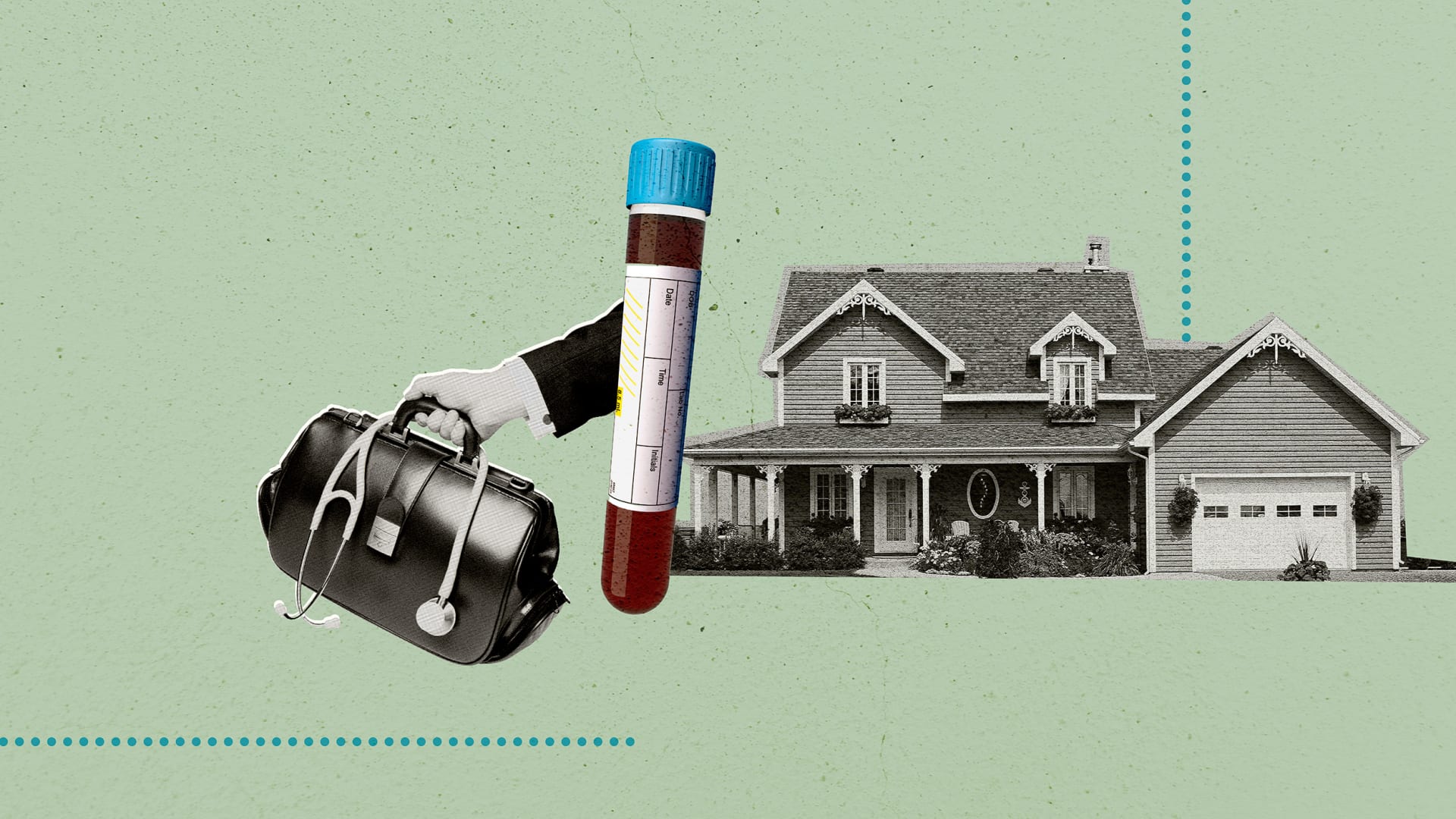 After recovering from Covid-19 in April, Tom Hanks was so chuffed by the prospect of his plasma being used for medical science that he suggested calling the results a "Hank-cine." He is not alone. Other former patients are equally enthusiastic about donating blood to the research effort. "They are very willing and motivated," says Gerald Lee, chief product officer at Sanguine Biosciences, a business that enables patient participation in medical research. "They want to make a difference in finding a treatment."
Those drawing the blood, however, are less excited.
As part of its service, Sanguine, which is based in Thousand Oaks, California, and had $5.9 million in revenue last year, dispatches medical technicians to collect blood and other samples from patients in their homes. The company traditionally employed 80 or 90 technicians, called phlebotomists, mostly on a contract basis. Staffing home visits was not a problem when the company's pharmaceutical clients were studying non-communicable diseases like lupus and rheumatoid arthritis. But when the pandemic erupted in the U.S. in March, Sanguine's entire workload switched to Covid studies.
"We went through our whole Rolodex and called [the phlebotomists] one by one," Lee says. Even though the research involved only recovered patients, "in the beginning about half said, 'No, thank you.'"
Taking the fear out of house calls
Since then, Sanguine Biosciences, led by founder and CEO Brian Neman, has been working on several fronts to keep critical trials on track by increasing its field staff while taking extra measures to keep them safe.
First, the company concentrated on risk reduction for the 25 or so phlebotomists willing to enter research subjects' homes. (Roughly 30 of Sanguine's phlebotomists are based in regions without current Covid trials, so the company did not approach them.) Not surprisingly, it loaded up on PPE. Sanguine's field workers have always used gloves and alcohol wipes; now they go in armed also with medical gowns, goggles, and N95 masks.
New protocols require the phlebotomists to suit up outside the home. Before Covid, they disposed of their own used PPE in small biohazard bags. Now the research subjects must agree to dispose of it for them.
Research subjects are also asked to be alone in their homes when technicians arrive, with no pets in the vicinity. They must have a clean, prepped area with a sink and soap, and a clear walkway to and from the front door. "We want to keep things isolated so everything moves smoothly," Lee says.
Sanguine has roughly doubled the phlebotomists' per-visit wages and engaged in what Neman calls "ruthless recruiting." The company hired its first in-house recruiter with the goal of onboarding around 140 new phlebotomists by year's end. It is also bringing on an in-house trainer to manage and communicate stepped-up protocols.
Desiree Hollemon, a self-employed clinical development and operations adviser based in San Jose, California, enlisted Sanguine to help two of her large pharmaceutical clients with their Covid trials. "This is one of the most ambitious projects I've worked on in a while, and it was very intense for the first couple of months," Hollemon says. "Sanguine was stellar."
A higher hurdle
Recruitment may get more challenging if Sanguine Biosciences begins working with active Covid-19 patients--a likely prospect if clients mount studies of sufficient scale. That will add strain to the workforce, both because more members may opt out, and because those willing to enter patients' homes will be prohibited from visiting research subjects of non-Covid studies, for fear of spreading illness.
In preparation for such visits, the company is considering protocols just for patients who still have the active virus. For example, if a phlebotomist fails to draw blood on the first puncture, should he or she try again? "Probably not," Neman says, "because the longer you stay there the higher the risk of infection."
Lee says the original phlebotomists who stayed on are as enthusiastic as their research subjects about fighting the pandemic. And recently a handful of those who declined at first have signed up again for house calls.
"There is a lot of optimism around what we are doing," Lee says. "You tell your family and friends I am working on a Covid project, and they say, 'That is awesome.'"
Jul 7, 2020