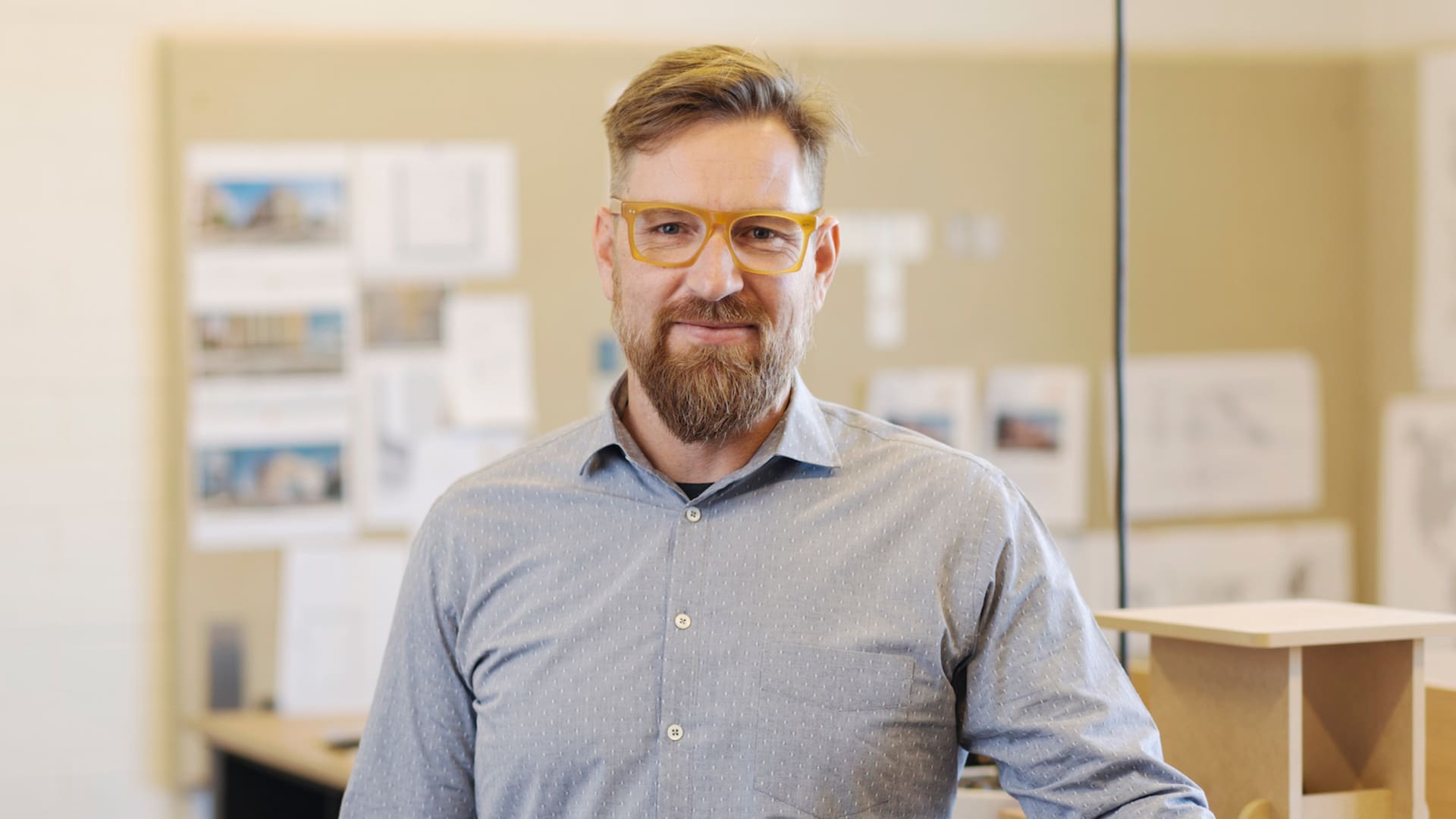 As a fourth-generation farmer, Matthew Moore is comfortable with acts of God. "Whether it's bugs or the weather, I know I can't always control the steering wheel," he says. "You've got to react fast."
So when his non-agricultural venture--Urban Plough Furniture, a Phoenix-based manufacturing company with $2.2 million in revenue--lost 80 percent of its business in March, Moore pursued alternative tracks to keep his workers employed while assisting the community. Working with a local physician, Moore transformed his facility into a source for intubation boxes--devices that protect health care workers inserting tubes into patients' airways. Amid the chaos, he also seized the opportunity to begin refocusing Urban Plough around the single product closest to his heart, a desk that he believes the pandemic era has made newly compelling.
Moore is an unconventional entrepreneur. In addition to farming 350 acres of vegetables, he is an artist whose agriculture-themed videos and installations have appeared at the Sundance Film Festival, the Phoenix Art Museum, and the produce sections of some Albertson's supermarkets. Eager to create something with practical as well as aesthetic appeal, he launched Urban Plough in 2016 to design custom furniture and interiors. His consuming interest was offices. Specifically, "I had a bug up my ass about sit-stand desks," says Moore. "They all look the same, and they're ugly."
But restaurants and hotels presented greater opportunity to compete on leading-edge design. So that's where Moore focused. Hospitality, of course, became one of Covid's earliest victims. "We were chugging along," he says. "And then I was looking at a cliff."
The boxing challenge
Moore was casting around for work that felt meaningful and would keep his business open when a friend introduced him to Benjamin Reeser, a local emergency room physician. During intubations, Reeser and his colleagues had been covering Covid patients with plastic trash bags, the best means available to protect themselves from viral particles. In an online forum, Reeser read about a Taiwanese physician who had designed an intubation box in the form of an acrylic cube placed over a patient's head with holes through which a physician could perform the procedure.
Reeser got hold of the plans and approached Moore. Together they modified the design to make the boxes wider and more stable. A team from Urban Plough began working up prototypes--five in one week--before settling on the final product. "When we tried it in the hospital, we said this is a no-brainer," Reeser says. "This gives us a lot less anxiety."
Reeser intended to make just two or three boxes for hospitals where he worked. But word spread, and requests came in from all over the region. Moore offered to mass-produce the boxes. The direct-to-consumer mattress company Tuft & Needle, which is based in Phoenix, signed on as well. Reeser set up a GoFundMe account, raising almost $50,000 to fund production and shipping.
Shipping, in fact, turned out to be the biggest problem. "You couldn't ship this in a box because it would get destroyed," Moore says. "So we had to figure out how to flat pack it." That meant modifying the design further, making it simple enough that physicians could reassemble the boxes on their kitchen tables. Selling direct to doctors was critical, Reeser says, to sidestep the bureaucracy that slows down hospital procurement.
The boxes also needed to be cheap. Urban Plough eventually developed a model it could offer for $150 and has sold about 350. Doctors have ordered from as far away as South Korea.
For two months, the boxes kept Moore's workshop operating from 6 a.m. until 10 p.m. Moore and Reeser also made specs for the product freely available online. Another 30 to 40 businesses have used those patterns to produce and distribute their own boxes. "You wouldn't expect someone to do all this work pro bono, but Matt did," Reeser says. "His response was amazing and encouraged me to keep going with it."
Orders slowed a few weeks ago, but Reeser--who is seeing triple the number of Covid patients he attended during lockdown--anticipates an uptick as things reopen. "Especially out here in Arizona, we are not looking too good," he says.
The perfect desk
When he's not fulfilling box orders, Moore has been pondering post-pandemic office design. The prospect of co-workers separated by plexiglass barriers made the artist in him shudder. Inspired by the intubation boxes, he designed a protective screen for desks, made from plastic with a tessellated surface, that looks something like a geodesic dome but is open on one side. Buyers can submit the exact dimensions of their desk and choose between a U-shape and a semicircle, which Moore says provide a little more protection than standard partitions. The shields, available in the next few weeks, cost $20 to $30 before shipping.
Of course many people are expected to work from home permanently, and that excites Moore most. Even as he churned out interiors for restaurants and hotel lobbies, he dreamed of designing a sit-stand desk with rich wood and gentle lines, and that didn't have the stark metal legs and dangling wires that make most models look like something in a machine shop. Over three years, he developed a model, patenting an actuated lift system hidden from view that changes the height from 28 to 48 inches at the press of a button. He has incorporated early versions into commercial interiors.
Moore believes that the work-from-home revolution will create a new market for good-looking, comfortable home-office furniture. He plans to launch a Kickstarter campaign next month to increase production and pivot to a 90 percent direct-to-consumer model focused on the desks, which currently sell for $1,300 on his website. And at a time of mass unemployment, here is his value-add: "Buying a desk employs an individual for a week, including health insurance and benefits."
Jun 23, 2020