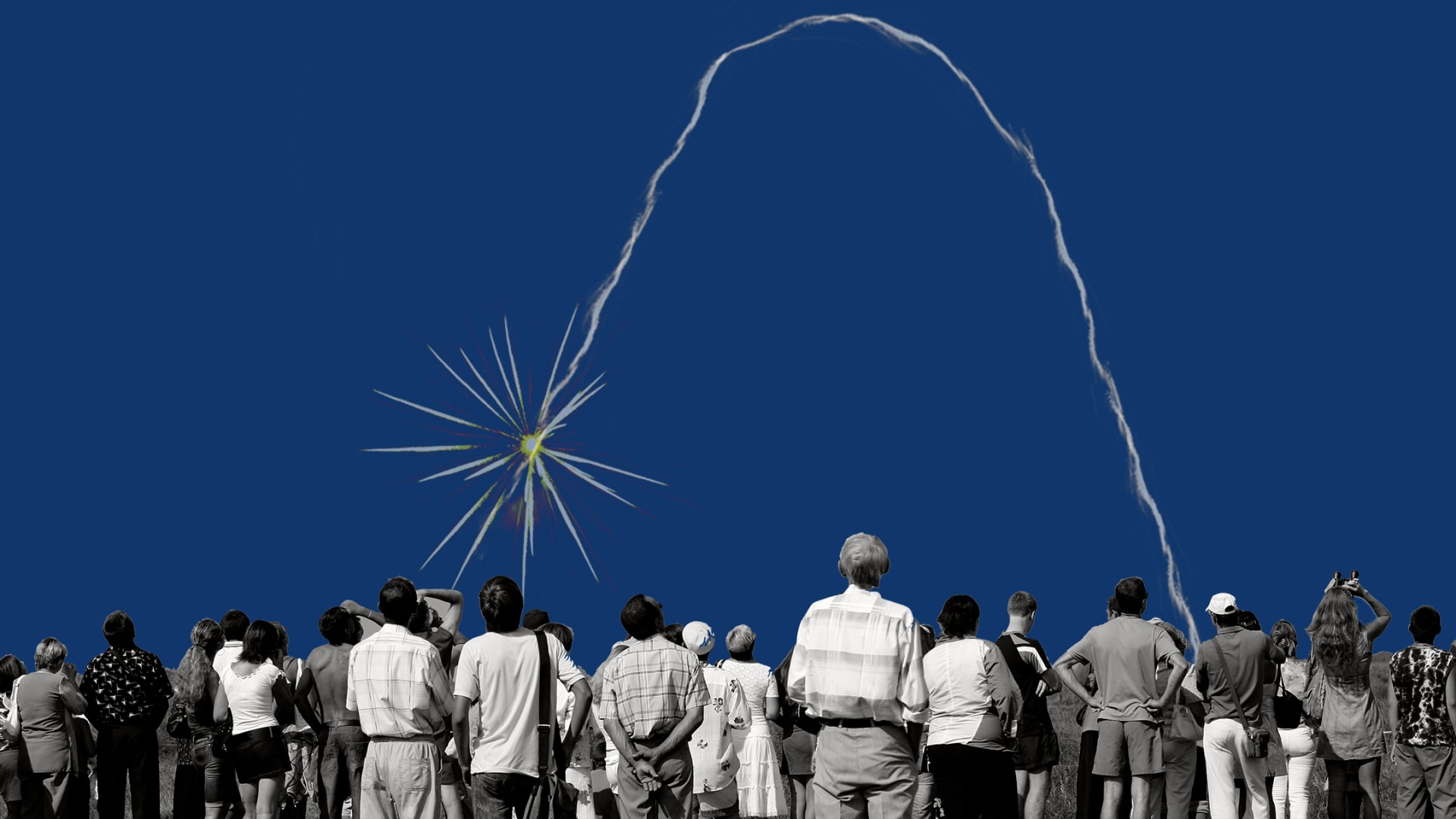 John Adams wanted to go big on Independence Day. "He said it should be solemnized with pomp and parades, bonfires and illuminations, from this day forward forever," says George Zambelli Jr., quoting loosely from a letter Adams wrote to his wife, Abigail. "I guess he wasn't thinking about the coronavirus pandemic."
Zambelli Fireworks, a 127-year-old business based in New Castle, Pennsylvania, typically produces close to 1,000 "illuminations" displays across the country over the week of July 4. The company not only manufactures its own fireworks--high-powered rockets that burst into glorious shapes such as fish and plumes and snakes--but also choreographs and executes the programs. A one-minute segment can take an hour or more to design.
Sales for the 4th of July, which typically account for 65 percent of revenue, are down 80 percent. "Lake Tahoe canceled. Naples, Florida, canceled. Hershey Park canceled. A big show in Columbus [Ohio] called Red White and Boom canceled," says Zambelli. "I can give you hundreds."
A few clients, like the city of Detroit, which stages one of the country's largest displays, merely postponed. And some Major League Baseball teams have discussed setting off fireworks in empty stadiums in appreciation of their fans. Zambelli has rewritten contracts to make the terms as flexible as possible. "Customers know at the drop of the hat we are there to respond to their requests," he says.
Beyond that, there's not much the company can do. It furloughed a few of its 50 employees in March, and then brought them back in April when PPP money came through. But Zambelli is not sure what will happen in July.
Alternative revenue options are scant. Unlike some other forms of entertainment, fireworks lose most of their impact when translated to digital. "We watch a lot of displays on a big screen TV at the house and it's not the same effect," Zambelli says. "Maybe they could come up with something to spray in the room that makes it smell like spent gunpowder."
Zambelli doesn't begrudge the makers of commercial fireworks that are experiencing record sales. But the unofficial shows propagating around the country "are low-grade pyrotechnic material," he says, and a far cry from the show-stopping extravaganzas produced by companies like his. "It is a completely different business," Zambelli says. "This would have been a good year to get into it."
A few unexpected bright moments have flared in the darkness. Notably, the commissioners of Beaver County, Pennsylvania, called on Thursday to book a major July 4 show to be launched from two barges on the Ohio River. "We will be detonating low-level, medium-level, and a lot of high-level fireworks because many of the spectators will be fairly distant to the display," says Zambelli, who plans to attend with his grandchildren.
"This thing has been devastating for us and for the industry," he says. "If I get through it and I am still around, I will be very happy."
Jul 3, 2020