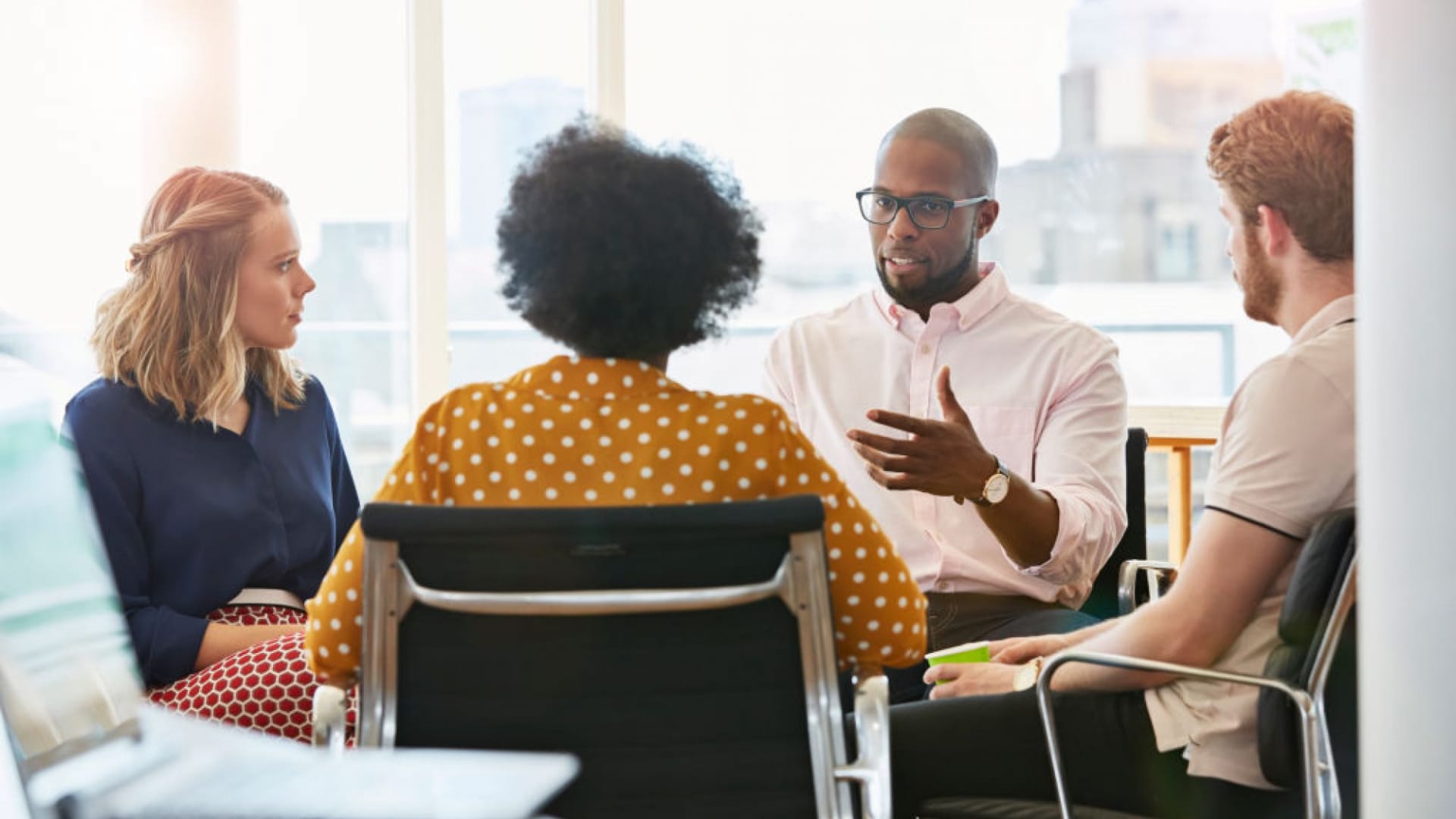 Workforce diversity and inclusion (D&I) are on the radar at many organizations. But as Lenovo Chief Communications Officer Torod Neptune noted recently, it's often more about supportive statements and pledges than the true leadership and courageous action needed to make it happen. The only way this will change is by engagement at the very top of the organization.
Moral imperatives aside, greater diversity in the workplace is simply good for business. "When organizations prioritize diversity, it has positive impacts across business performance, reputation, talent acquisition, and retention efforts," says Yolanda Lee Conyers, Lenovo's chief diversity officer, and president of the Lenovo Foundation.
The diversity of perspective, education, experience, and insights that comes with a more diverse workforce results in greater innovation. A recent study found that companies with above-average diversity on their management teams reported innovation revenue 19 percentage points higher than that of companies with below-average leadership diversity.
Consumer behavior is changing
Demographics also support the business case for workforce D&I. With Millennials and Gen Z now accounting for the majority of consumers and employees, purchasing behavior and brand loyalty are shifting to companies with a conscience. Accenture research found that 70 percent of Millennials are more likely to choose a brand that demonstrates inclusion and diversity in its promotions over another brand that does not.
The way potential employees view the impact of D&I on their personal and professional lives is changing across the globe. "As society changes, so too does its expectations for employers," Conyers notes. In a joint research study conducted by Lenovo and Intel this year, more than half of respondents across all markets polled indicated that a company's D&I policies are "extremely" or "very" important to them when deciding where to apply for employment and whether or not to accept a job offer.
Organizations committed to establishing, maintaining, and nourishing a diverse workforce need to focus on several areas, including leadership, employee community, early career, and recruiting. "But the key ingredient to success," Conyers stresses, "is engagement from the very top of the organization." That means buy-in from the board of directors, the CEO, and senior leadership teams. Without that empowerment, it's difficult to gain the traction needed to grow and evolve on the D&I front.
Unique opportunity now exists
Recent cultural shifts, especially Black Lives Matter, present a unique opportunity to move D&I efforts forward in a meaningful way. The movement has prompted outreach by business leaders to their D&I offices like never before, Conyers says. Typically, D&I conversations with business leaders have revolved around concrete issues, such as setting targets for diversity or implementing new initiatives to be rolled out to teams. That has changed in a profound way.
"What's happening now is new territory for many business leaders, in that we're dealing with more abstract issues," Conyers says. "We're talking more about feelings and hearing very personal accounts from employees in our open forums. It's transcending the 'business as usual' functions and moving into very emotional, raw interpersonal relations. Such a deeply sensitive subject requires a careful approach."
Conyers is encouraged that this renewed focus on D&I will be a huge accelerant for change, citing a show of solidarity and support for the Black community among white colleagues and friends in ways she's not seen before. Leadership within Lenovo has been very responsive, as evidenced by developments such as the "Show Up, Listen, Act" plan it devised to address employee concerns and demonstrate support.
Hidden biases a vexing problem
While exclusion of women, people of color, and other under-represented groups is sometimes the result of intentional prejudice, often it's the subtle, unconscious biases people exhibit that are the most damaging, Conyers says. While direct exclusion is a concrete issue that can be identified and addressed, well-meaning colleagues who unconsciously act on biases they're unaware of is a subtler challenge.
The key to addressing it is summed up in a maxim Lenovo uses in its training and diversity education: If you do not intentionally include, you will unintentionally exclude. "We all have biases, it's a part of being human," Conyers says. "But being educated about them and self-aware enough to confront them is the real catalyst for change."
Oct 20, 2020