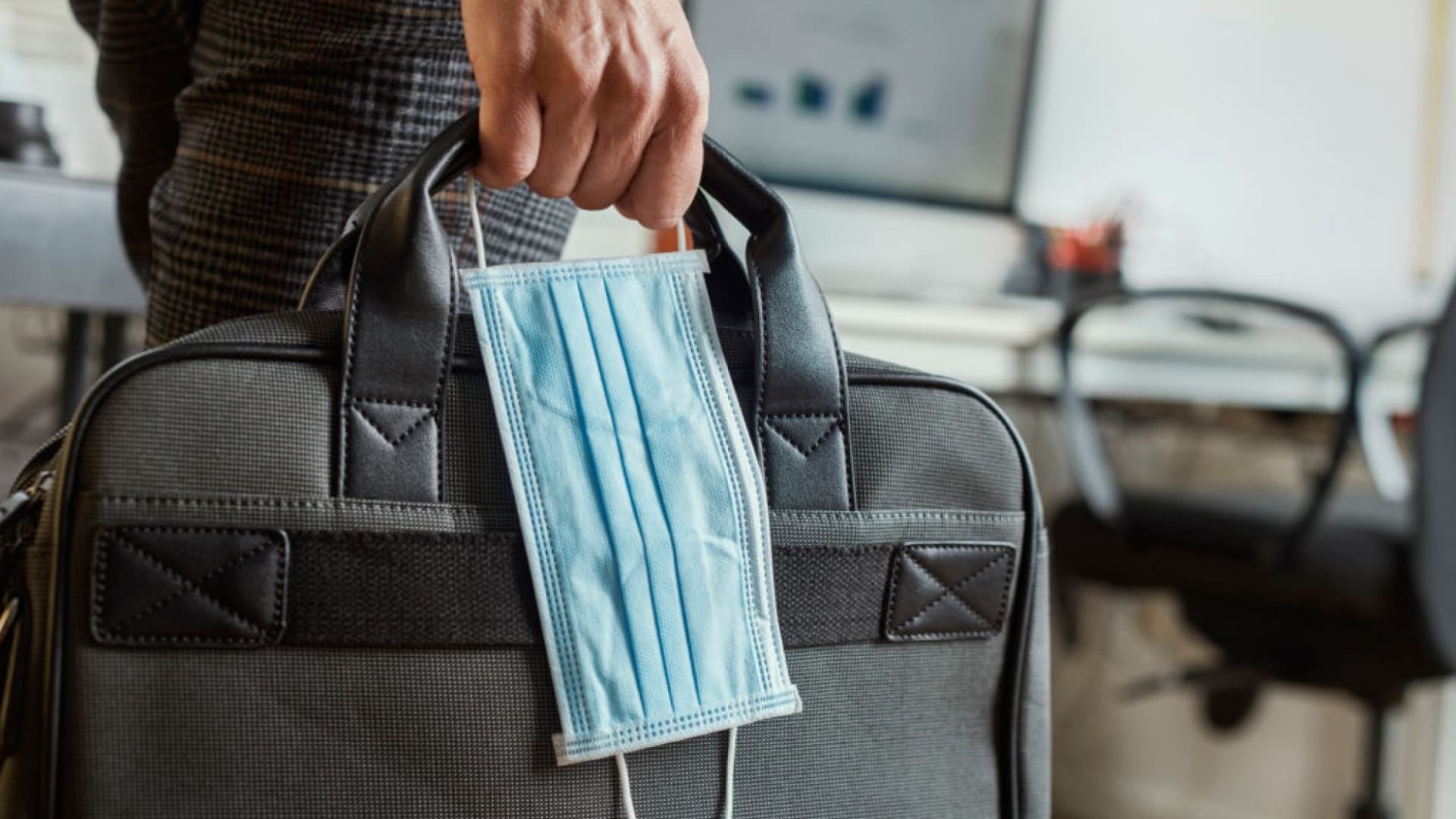 The COVID-19 pandemic has triggered massive work-related changes, from where and how work gets done to employee expectations of the technology required to make it all happen. "Make no mistake, the concept of a hybrid or distributed workforce is here to stay," says David Rabin, vice president, global commercial marketing at Lenovo. "The changes occurring since the onset of COVID are not going away, even after the pandemic has been eradicated."
This new environment means changes to the traditional role of the office. As work-from-anywhere becomes more common, the office is morphing into a business center/collaboration space. It is becoming a place where the hybrid workforce comes together to innovate and brainstorm, Rabin says.
At the same time, employees' expectations for portable, reliable technology that travels easily between office and home will increase. This creates a mandate for IT departments to enable workers with the right technology tools, security, and support to help employees and contractorssucceed and be as productive and efficient as possible. IT support must become location-agnostic.
Security stands out among IT mandates. "We know that cyber attacks have become more frequent and severe as workers have moved remote," Rabin says. In response, Lenovo is ramping up investment in its ThinkShield solution, which provides end-to-end security through the entire life cycle of devices.
Challenges and opportunities for employers
As remote work shifts from outlier status to default state, it raises both challenges and opportunities for employers. One challenge many managers face is determining when and how to bring people back to the office and how to deal with resistance to that proposal.
These decisions should be based on local laws and guidance, but new policies worth considering include a rotational workforce and workspace modifications to establish and reinforce social distancing protocols.
Rabin, who's had experience managing remote employees throughout his career at Lenovo, anticipates the return to the workplace will be staggered over the next year, with face-to-face encounters even slower to return. He counsels patience and empathy on the part of managers in dealing with employees who have reservations about coming back.
"Organizations must continue to treat employees as their most valuable asset and nurture a work environment reflecting their wants and needs," he says. Managers must remain mindful and flexible when dealing with the complex and draining situations many remote workers face. "Our job as leaders is to guide our teams, foster their growth, and enable them to contribute to the business. That doesn't change in a remote environment."
Advantages of remote work
On the opportunity side, remote work can drive significant gains in productivity, efficiency, and collaboration, despite misperceptions to the contrary. Recent Lenovo research found that 63 percent of employees worldwide feel more productive when working from home than when working in the office.
Freed to work in the way that's best for them and to customize workspaces to their own needs, remote workers become more outcome-focused and efficient. Remote work flexibility will also be a tremendous asset for recruiting, Rabin says. "Geography won't restrict hiring anymore. It opens up a huge talent pool."
The onset of COVID has proven the use case for remote work. "It's shown CEOs that employees with the right tools can be just as satisfied, productive, and collaborative at home," Rabin says. "Workers will come to expect this shift in the mindset of their employers."
Technology is the keystone
Recent developments in technology made the transition to remote work more seamless than would have been possible just a few years ago, and tech will continue to play a critical role in the post-COVID workplace. Tools that help keep employees productive, collaborative, and secure no matter where they are will be most important.
Video is crucial for maintaining open and healthy communication between leaders and remote team members. Businesses are investing in technologies such as laptops with productivity features, superior audio and video capabilities, and longer battery life.
Some are also adopting new purpose-driven collaboration tools like Lenovo's ThinkSmart View, which lets users easily engage in voice or video calls while leaving their computers free to access documents and presentations. "Leveraging video calls through this device allows them to have conversations and collaborative brainstorms like they did in the office," Rabin says. As offices reopen and move away from open floor plans, tools like Lenovo's ThinkSmart Hub will make it easier for small groups to come together in huddle rooms and collaborate with teams in other offices.
Bespoke solutions are the answer
There is no one-size-fits-all solution to master the new normal of the post-COVID workplace. "Each business must determine the best approach to meet its unique needs and create the safest work environment for employees," Rabin says. "And it must provide the right technology and IT support to make it work."
Nov 4, 2020