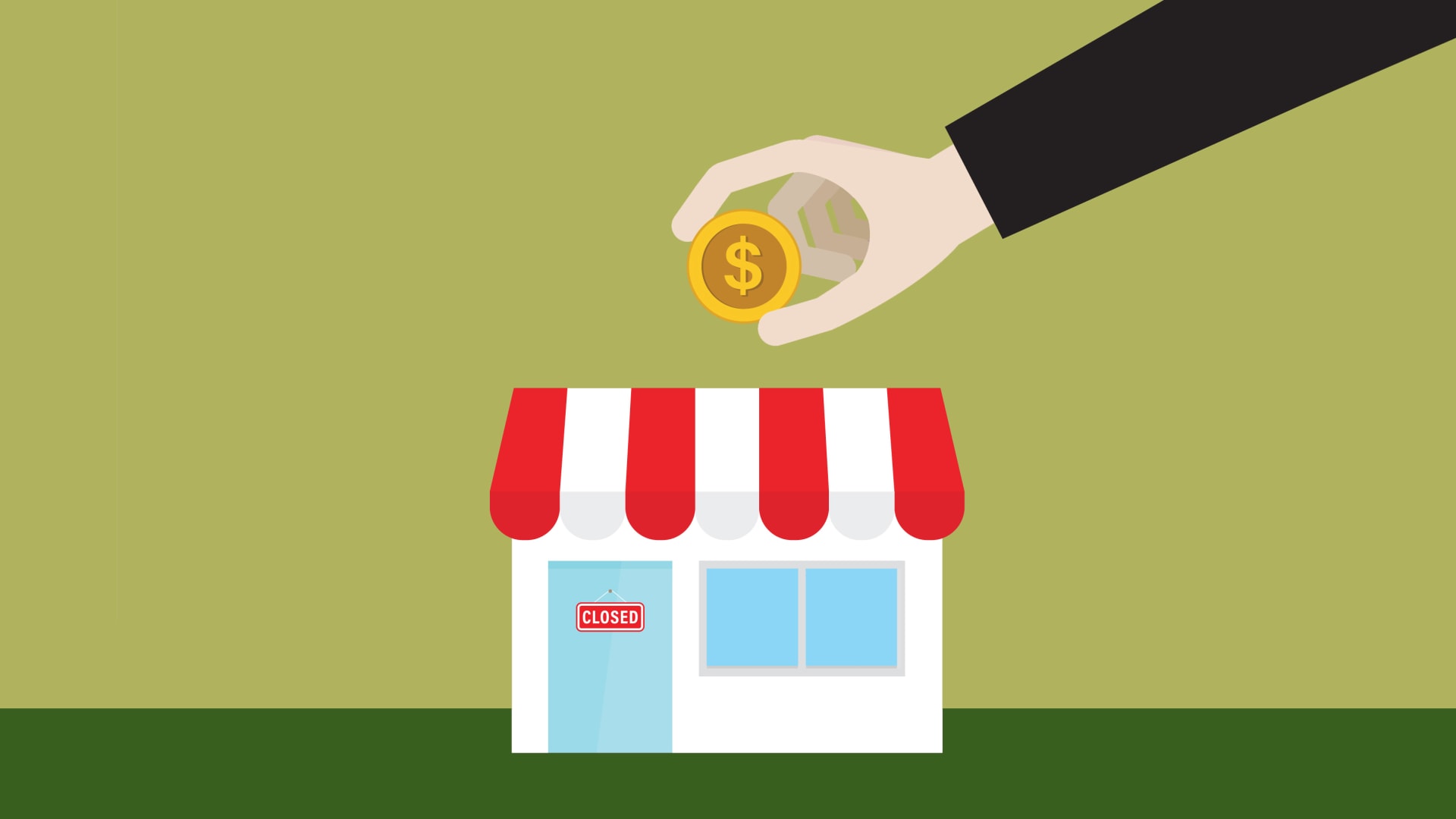 Lately, when I ask small-business owners what keeps them up at night, access to capital has been one of the top concerns. With that being said, it would be inaccurate to put the blame solely on lenders (although they contribute to the challenge) because, in reality, small-business owners can often be their own worst enemy.
That doesn't mean lenders don't share their own set of challenges too. The PPP also put a spotlight on a pretty big challenge for a lot of lenders working with small-business owners. Both business lenders and small-business borrowers have some challenges to overcome. Here are two of them.
Small-Business Owners Just Don't Have Enough Cash on Hand
JPMorgan-Chase recently reported that the average small business only has cash reserves to get it through 27 days. That's not even a complete billing cycle. This lack of any kind of capital reserve makes access to borrowed capital incredibly important during times like these.
That said, I'd recommend at least 50 percent of revenue for six months to weather a financial storm like this. I understand it's a tall order for a lot of businesses, and without better access to small-business financing, 27 days just isn't enough to keep small businesses alive, let alone thriving and back to work.
Another bitter pill to swallow, especially coming from a small-business advocate like me, is that many small businesses couldn't get PPP funds because of their own bookkeeping and accounting issues. There are too many business owners with personal and business financial records that make it difficult for them to access capital.
As a small-business owner, if you're running your business and your finances to show revenue and cash as close to zero as possible to avoid paying taxes, it makes it hard for a lender to make a good decision about your business's ability to service debt. Lenders want to see revenue that demonstrates an ability to make periodic payments. If you don't show any, you aren't going to get a loan.
A good rule of thumb is to have five times the cash flow you'll need to make periodic payments every month. One of the first questions a lender needs an answer to is whether or not your business has the ability to make each and every periodic payment. They aren't going to approve an application with data that suggests you can't.
Financial Institutions Simply Aren't Tech Savvy
Tech issues were really evident with the way PPP applications were processed through the SBA. Granted, the SBA has processed more loan applications in the last three months than they would normally process in several years and their technological infrastructure simply couldn't handle the application demand, but it still became an application bottleneck.
Far too many traditional financial institutions (and the SBA itself) are working with antiquated computer systems and processes that just can't cope with the demand of a financial crisis like we've experienced since March. What's more, and even more discouraging, is that too many bankers and bureaucrats don't even understand how fintech companies work and why the tech they use to streamline the loan process would benefit a small business--but they should.
What Can We Do About It?
I think we need to collectively get our act together--both business owners and the financial institutions that serve them.
Borrowers need to become better at the financial side of running a business. They need to understand how their personal and business credit profiles interact and how that impacts their ability to access borrowed capital. They also need a better understanding of the business metrics lenders are considering when they evaluate a business' creditworthiness. These things just can't be ignored, regardless of whether you are a sole proprietor without employees or a small business that employs a hundred or more.
Business owners that do this will have access to capital, and those that don't will continue to struggle without it.
Financial institutions need to up their game too. I understand that it's hard to bite the bullet to update legacy systems that probably did a great job meeting demand 10 years ago, but the pace of small-business finance today is exponentially faster than it was. For traditional institutions that recognize the need to improve their technology infrastructure to better meet the needs of small business, there are basically three options:
Build and update your systems yourself. Invest in the ability to build and manage a highly technical financial platform in-house.

Purchase the technology from someone who has it already built and integrate it with your current systems and processes.

Partner with a fintech provider that can work with you and your current system to streamline the experience for your customers and maximize the efficiency of your processes.
If the PPP has taught us anything, it's that the current way business owners access capital isn't sustainable for the long term. And that applies to both business owners and financial institutions. In other words, we're all in this together.
Jul 8, 2020