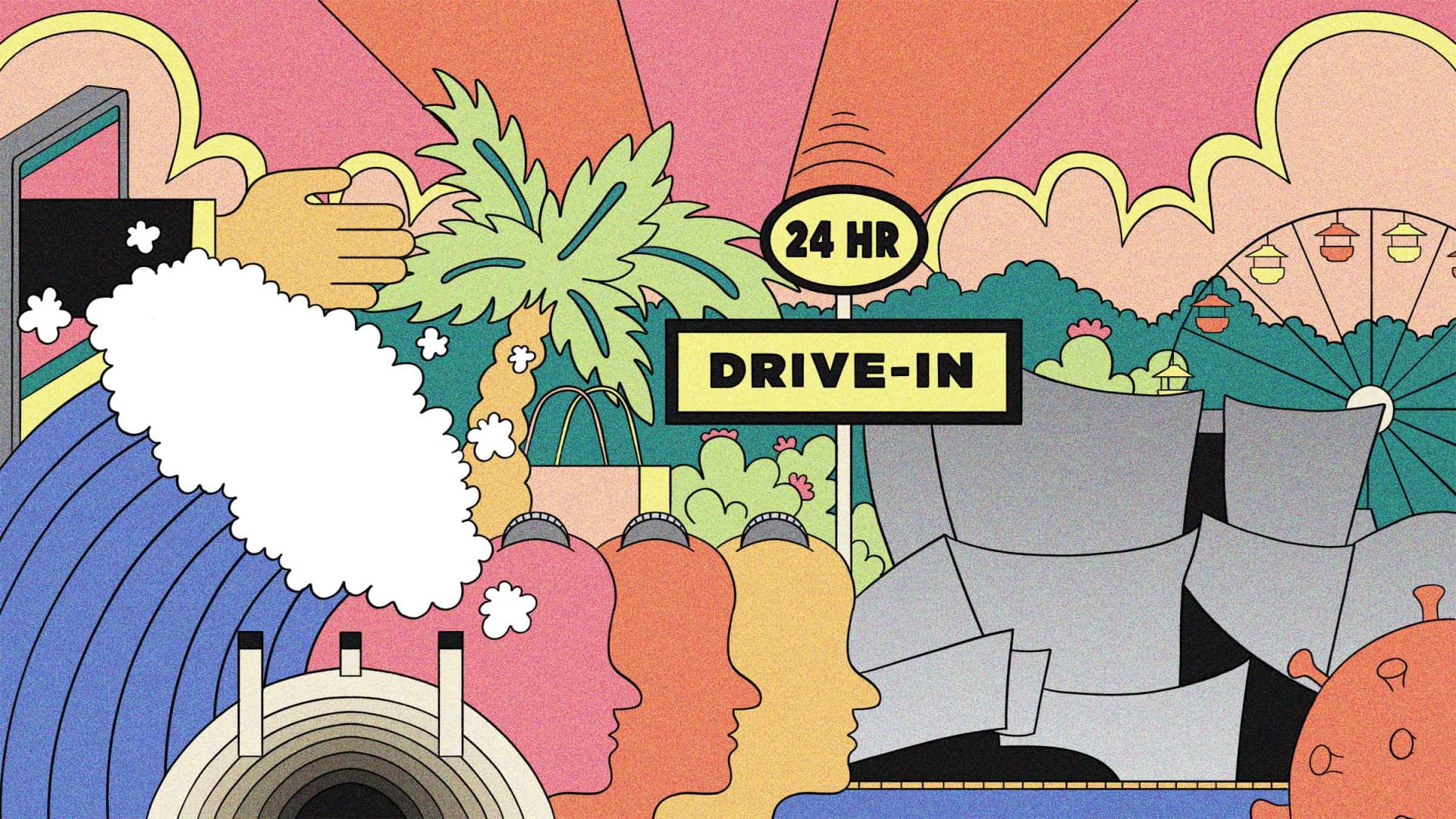 As the global pandemic has hit the Los Angeles economy hard, one bright spot has been its startup scene. Yes, Covid essentially shut down show production in the entertainment capital of the world for both legacy media and streaming companies, taking the huge numbers of companies supporting the industry with it. The good news for L.A. is that its startup ecosystem has always been more diverse than it gets credit for--and that bodes well for its future post-Covid. Below, L.A. founders and investors weigh in on the reasons that they're bullish on the future of entrepreneurship here.
1. L.A. has a strong base of companies in industries that will keep growing post-Covid.
L.A. has a robust number of companies in many of the industries that have stayed strong even as other parts of the economy have weakened, Chris Hill, an L.A.-based principal at Comcast Ventures, says, pointing to health tech, gaming, direct-to-consumer e-commerce, software-as-a-service, and fintech.
Some startups are benefiting from a new sense of urgency in the Covid era. Digital health company Flowly had no trouble raising venture funding this year, according to founder Celine Tien. Flowly offers an app that uses biofeedback, such as heart rate and respiration, combined with virtual reality to teach people how to relax and better regulate their nervous systems. "Covid hasn't slowed us down--it's made us work faster and harder to get the product out there," Tien says. "It's easier to talk to [investors] now because they understand the pain point much faster."
To be sure, as in other places, L.A. startups in industries dependent on people gathering together in person have been clobbered. Think consumer services, retail, travel, and real estate. For example, Scooter startup Bird, once valued at as much as $2.5 billion, laid off hundreds in April. With hiring down and unemployment up, Santa Monica-based job-ad platform ZipRecruiter cut more than 400 employees from its roughly 1,200-person team in March. Plenty of uncertainty remains as to when hard-hit sectors will return to pre-Covid levels.
In the longer term, the increasing number of startups that are maturing and looking for exits is cause for an optimistic outlook for fostering future startups. The expected windfalls would be likely to bolster the wider ecosystem as many of those early employees reinvest their financial gains into new startups. Hill points to mobile-gaming company Scopely, which raised $340 million in October and is a candidate for an initial public offering next year; cloud software maker ServiceTitan, which raised $74 million in May and is widely seen as another IPO candidate; direct-to-consumer prescription-drug marketplace GoodRx, which went public in September with a market cap of nearly $20 billion; and space startup Relativity Space, which just raised $500 million at a $2 billion valuation.
What's more, the city also boasts a number of companies in the valuation range of $500 million to $1.5 billion, Hill says, which is roughly the size targeted by SPACs, or special-purpose acquisition companies, an increasingly popular path to a public listing.
2. More early-stage funds are getting money into the hands of more kinds of founders.
L.A. has seen a proliferation of early-stage venture funds, which is always a good thing for an ecosystem, says Austin Clements, managing partner at Slauson & Co., a pre-seed fund that launched this summer. What's especially noteworthy now is how this growth is making entrepreneurship in the city more inclusive. "More voices and more perspectives allocating capital make the market much more efficient and inclusive," Clements says. "I'm excited for what is to come with the types of ideas and founders that will break the traditional mold."
He points to efforts such as PledgeLA, a collaboration to increase diversity in tech that he chairs and includes more than 80 venture capitalists, entrepreneurs, Mayor Eric Garcetti, and the nonprofit Annenberg Foundation. The organization set up its South LA Fund acknowledging that the idea of an initial "friends and family round," in which entrepreneurs gather anywhere from $20,000 to $100,000 from wealthy contacts, is largely impossible for minority founders. The $500,000 fund will allocate $25,000 in nonequity funding each to 20 companies, all led by Black or Latinx founders. The recipients will be announced this month. "They are all extremely promising and could become category leaders," says Clements.
3. L.A. has unique advantages that will position it well for commerce in the "new normal."
After an initial deer-in-headlights moment when Covid hit, now entrepreneurs and investors are focused on what the new normal will look like, and the trends that will persist once people come out of isolation and a vaccine is widely available, says Anna Barber, a partner at the venture accelerator M13. She predicts that the vast numbers of people who now shop online because of the pandemic will continue to do so.
While a lot of attention has gone to the big platforms like Amazon and Instacart, L.A. has a growing number of e-commerce marketplaces to appeal to consumers' interest in conscious shopping, or making purchases specifically to support independent business owners. Barber has invested in two of them: Shop Latinx, offering products made by and for Latinx shoppers, and West Tenth, a marketplace that connects you to home-based businesses in your community.
One of L.A.'s biggest strengths pre-Covid was its vast and diverse market, which makes it a perfect testing ground for any consumer product company, adds Clements. And that hasn't changed.
The future of commerce in L.A. will be interesting to watch. Post-pandemic, how people gather in groups may change, perhaps with a bigger emphasis on experiences over shopping, Barber says. But given L.A.'s primacy in entertainment, the city is well positioned for new opportunities that combine commerce and entertainment.
4. Some form of remote work will continue beyond Covid--and that's great news for L.A. companies' ability to find great talent.
While Tien had already planned to add people to her team in 2020, the growth Flowly has experienced due to Covid meant the company added three more roles than anticipated. Of the five total hires she's made this year, only half have been located in California.
"We're considering remaining virtual," she says, adding that being able to look across the U.S. for talent has made it much easier to find diverse candidates.
In a city where living even across town can mean hours-long commutes, removing geographical barriers opens up many more possibilities for finding the right talent. While Barber argues that the lifestyle in L.A. remains a strong draw for attracting new hires, she's already heard from local founders that remote work has changed the dynamic for hiring. "You take [traffic and location] off the table ... it's a huge advantage for L.A.," Barber says.
Dec 17, 2020