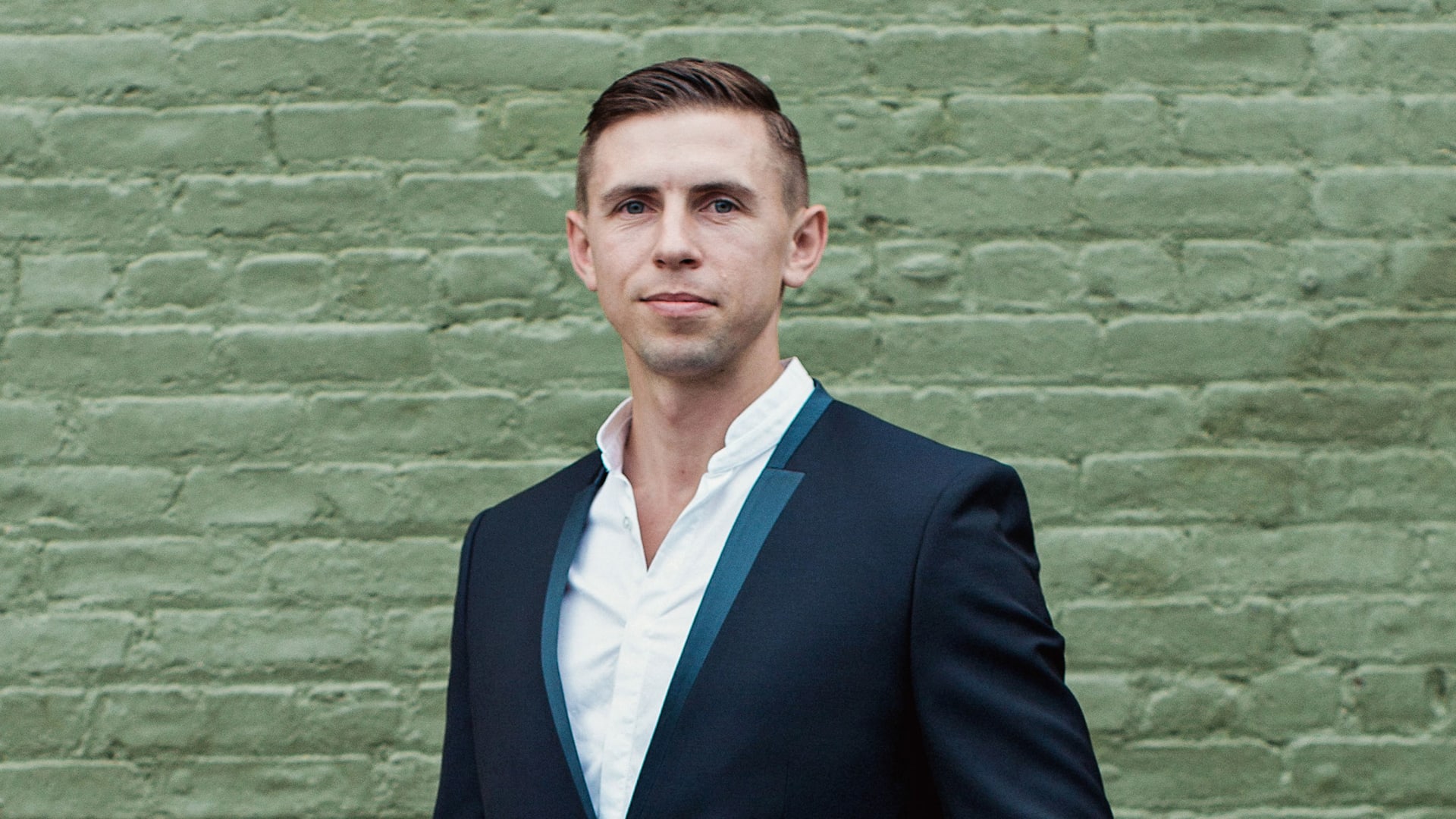 Like many other Ukrainians living in the U.S., 35-year-old Roman Malantchouk has watched in horror as Russia has bombed and shelled its way through his home country. Malantchouk--the founder of Hoboken, New Jersey-based architecture and design firm walkTHIShouse--continually phoned family and monitored news reports, but could not assuage his sadness and nagging sense that he ought to do more. So, with the help of friends and family, in just one weekend he launched an online donation effort to get supplies and financial help to those in need in his hometown of Chervonohrad. Here, he tells Inc. how his immigrant experience influenced his entrepreneurial journey--and, in turn, how that journey has led him to giving back. --As told to Lindsay Blakely
On the morning Russia invaded Ukraine, my wife and I were flying to Florida to see my mother-in-law on the first family vacation we had taken since my 19-month-old son was born. We arrived and I started watching the news as things escalated. I felt so guilty for being there and for being in the U.S. I would cry at random moments. It didn't seem fair.
I left my hometown of Chervonohrad, which is about 30 miles east of the Polish border, in 1999 when I was 11 years old. But I still have family there. I've been FaceTiming them every day since the invasion started. They're scared. They sleep in their clothing in case they hear sirens in the middle of the night and they need to run and hide in bomb shelters.
This isn't the first time my family has faced war and the trauma that comes with it. My parents worked very hard to give me and my older sister a normal life, a stable foundation. As a child, I didn't really notice any of the sadness and darkness--or maybe the family was pretty good at not showing it. They told us more as we got older.
My grandparents went though quite a bit. My grandfather fought in the Ukrainian resistance army in World War II, but he got caught when he was 18. He spent the next 10 years of his life in a prison camp. At 7 years old, my grandmother had to run from her home in the middle of the night, looking for shelter and food, trying to stay alive.
My parents left for the U.S. for the first time by themselves in 1994. I was around 6 years old when I went to live with my grandparents. I didn't see my parents again for about the next five years. We would just speak to them on the phone here and there, but it was incredibly expensive. When I was 11, they came back and said we were all moving to the U.S. We were old enough to know why. Anyone in a post-Soviet country had the goal of giving better opportunities to the next generation. And the U.S. was the ultimate dream.
So I arrived in Rockaway, New Jersey, with my life packed in my suitcase and not knowing any English. My parents, who were both musicians and music teachers in Ukraine, did the sorts of things immigrants have to do: My dad worked construction. My mom was a live-in caretaker for an elderly woman. They worked so hard to rent an apartment, buy us everything we needed, and later buy a house.
School sports was how I made friends and learned the language. I played soccer and lacrosse. I was always fast, so I took up running. I liked the individual sport because if I trained hard I got all the benefits, and if I failed I took all that on myself as well. My sister was smarter, but I had the higher EQ. I was savvy. I was bad at taking direction and advice, which I always thought was the crappy part of my personality. Of course, these things would be huge pluses in later building my own business.
I studied architecture and engineering, and my first few jobs were hugely instrumental in realizing I wanted to be an entrepreneur. I wasn't growing in those roles. I had ideas on how to do things differently, but the reaction was more or less, "Just do the work." At another company, the owner was so disorganized I thought, "If this guy is doing it and making money, I can probably do it." I put in my two weeks' notice.
I launched my own architecture and design firm in 2014. When I told my parents my plan, their eyes got huge. Immigrants have a weird relationship with money. The keyword is stability. My parents didn't want me to crush the foundation they'd built.
I bootstrapped and just learned how to do everything on the fly--accounting, logo design, setting up a website. The hardest thing for me has been redefining stability. I've spent a lot of years making sure I'm building my own stability but also preserving my freedom. To me that equals not having too many employees--I have a five-person team--and focusing just on better, more boutique projects.
I spent that week in Florida just watching in shock. It was surreal. Then it was very clear to me that I had to do something. I looked at what my grandparents went through--being sad and helpless wasn't an option. Our people are brave and resilient. Through everything, they just keep going.
I called my sister and we decided the immediate thing we could do was raise money to get the people in our hometown the supplies they need. I have contacts through my business and she had colleagues globally. Our spouses had contacts. Over a weekend, I built a website and set up social media accounts. We started a GoFundMe campaign, but it wasn't getting approved immediately so I did the same thing I did when I started my business: Just start and figure out a better way later on. I texted and emailed people my personal Venmo, PayPal, and Zelle accounts.
In the first 10 hours, we raised $25,000. We gathered supply lists from families in Chervonohrad. My uncle flew back, and he and his friends started shuttling medical supplies, diapers, clothing, and first-aid kits through a friends-and-family network--anyone who has trucks or buses. We're focusing on direct and immediate help. Now, we've raised $65,000 total. We're also using the three-bedroom apartment we inherited from our grandparents as a safe house for anyone who needs shelter.
Doing something helps me avoid feeling hopeless. I'm upset and I accept the sadness but I have to keep acting. This is not a weekend project for us. This is going to be a lifelong mission.
Mar 16, 2022