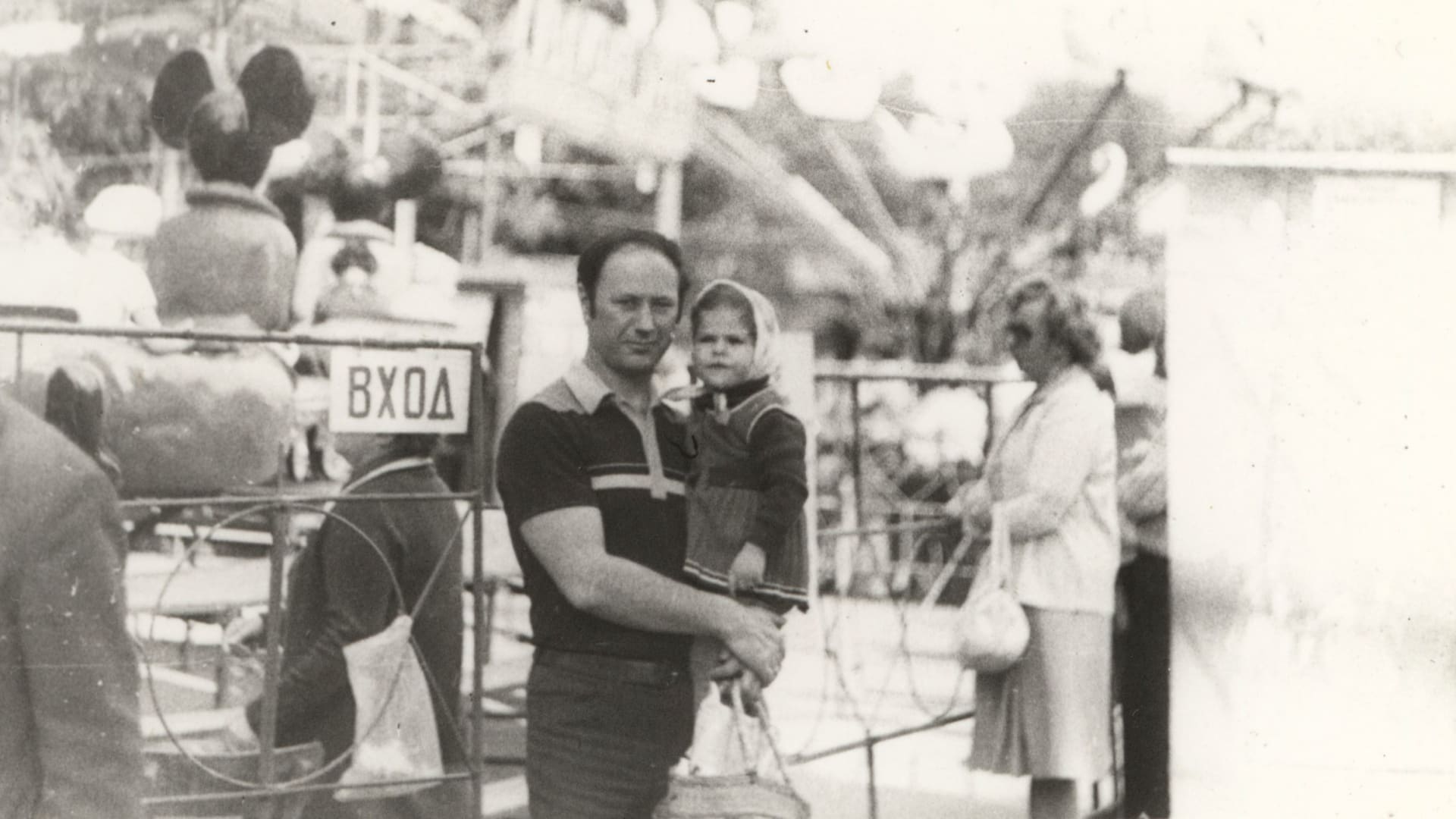 In 1990, Vlada Bortnik fled Ukraine with her family as the country struggled for independence from the Soviet Union. After arriving in the U.S. at the age of 11, Bortnik--now the co-founder and CEO of the private video messaging app maker Marco Polo--would go on to graduate from Northwestern University and land a job at Microsoft, where she would meet her husband and future co-founder, Michal Bortnik. The pair founded Palo Alto, California-based Joya Communications in 2012, which launched the Marco Polo app four years later. The app exploded in popularity during the pandemic, with more than 10 million downloads, according to analytics firm Sensor Tower. Recently Bortnik, 43, spoke to Inc. about the pain and hope she's experienced watching her home country at war--and how her experience as a refugee has shaped her as a leader. --As told to Lindsay Blakely
I was reflecting with my husband and co-founder the other day. We both grew up in countries controlled by the Soviet Union--he's from Poland and I'm from Ukraine. Back then, we went on vacations, we spent time with parents and friends, but life felt very serious. My husband asked, "Isn't that what every kid thinks?"
Our childhoods weren't typical, and I think only now do I fully realize that and how that has made me who I am. The anti-Semitism propagated by the government was everywhere at the time. There were Jewish quotas in schools. Passports indicated who was Jewish. The last year my family lived there, I remember seeing huge signs that said, "Kill all the Jews." I wasn't allowed to wear the Star of David or ever really talk about being Jewish.
On the flip side, we had a lot of gratitude. When my dad went to Moscow on business trips, he'd bring us things like bananas or ketchup. And I remember tasting those and it just felt like bliss. There was a lot of togetherness, too. This sense among our neighbors that we were all in it together.
When Mikhail Gorbachev came to power, he allowed citizens to start private businesses, so my dad started a side gig in addition to his regular job as a mechanical engineer. I don't remember the details of what he did, but I do remember the spirit of it--the idea that you could start your own thing. That was my first taste of entrepreneurship.
Eventually it became really clear to my parents that we as Jews had to leave Ukraine to stay safe. But they always explained it to me as going toward opportunity. We left for the U.S. and landed in Kansas. My parents had to scramble to put food on the table. I didn't want to worry them, so it was just me figuring out my way through the American school systems. In Ukraine, I was a top student and had a lot of friends. But I was bullied badly in middle school. People made fun of my hair, my clothes, the food I brought from home. I felt really lonely. But when I look back, I see this is part of how I developed my resourcefulness and creativity as a leader. When you're a refugee, you just figure things out. When things get hard, you just push through. You can't fail.
All of these experiences have shaped me as an entrepreneur--probably in many more ways that I'm still unconscious to. Certainly in the early days of starting Marco Polo, this mentality is what kept me going. I think the other piece of it is, my experiences have shaped how I feel about the people who work for me. I'm not sure if servant leadership is the right name for it. I want them to know that they're not just employees; they're someone making a difference to me and to our purpose of connecting people.
Watching Putin invade, I couldn't help jumping to the idea of how quickly Kyiv might fall, that people would stand by and watch as they did in 2014 when Russia annexed the region of Crimea in Ukraine. Here is this bully coming in and trying to take everything my country fought for. And yet now as I watch, I am so inspired by what I see. I spoke to my team about my experience last week. I was shaking--this is a really personal thing for me. I was surprised by how many Polos I received from people thanking me for being vulnerable and sharing my experience. Lots of people have friends from Ukraine and Russia. It's so important to just bring up how you're being affected as a leader. To say, "I'm not as present as I am usually because of what's going on."
Ukraine now has a Jewish president, and it is such an impressive feat to lead in the way he has, to stay, to take on a Goliath like Russia. The Ukrainian people have a purpose that unites them--freedom--and we're seeing these ripple effects throughout the world. You have people in Poland picking up families at the border, massive donations going to Ukraine. There is so much kindness. I am inspired by that in life and at my company.
Even if we lose--the siege is getting worse by the minute--the world will never be the same and that's beautiful. That gives me hope and inspiration for my own journey.
Mar 3, 2022