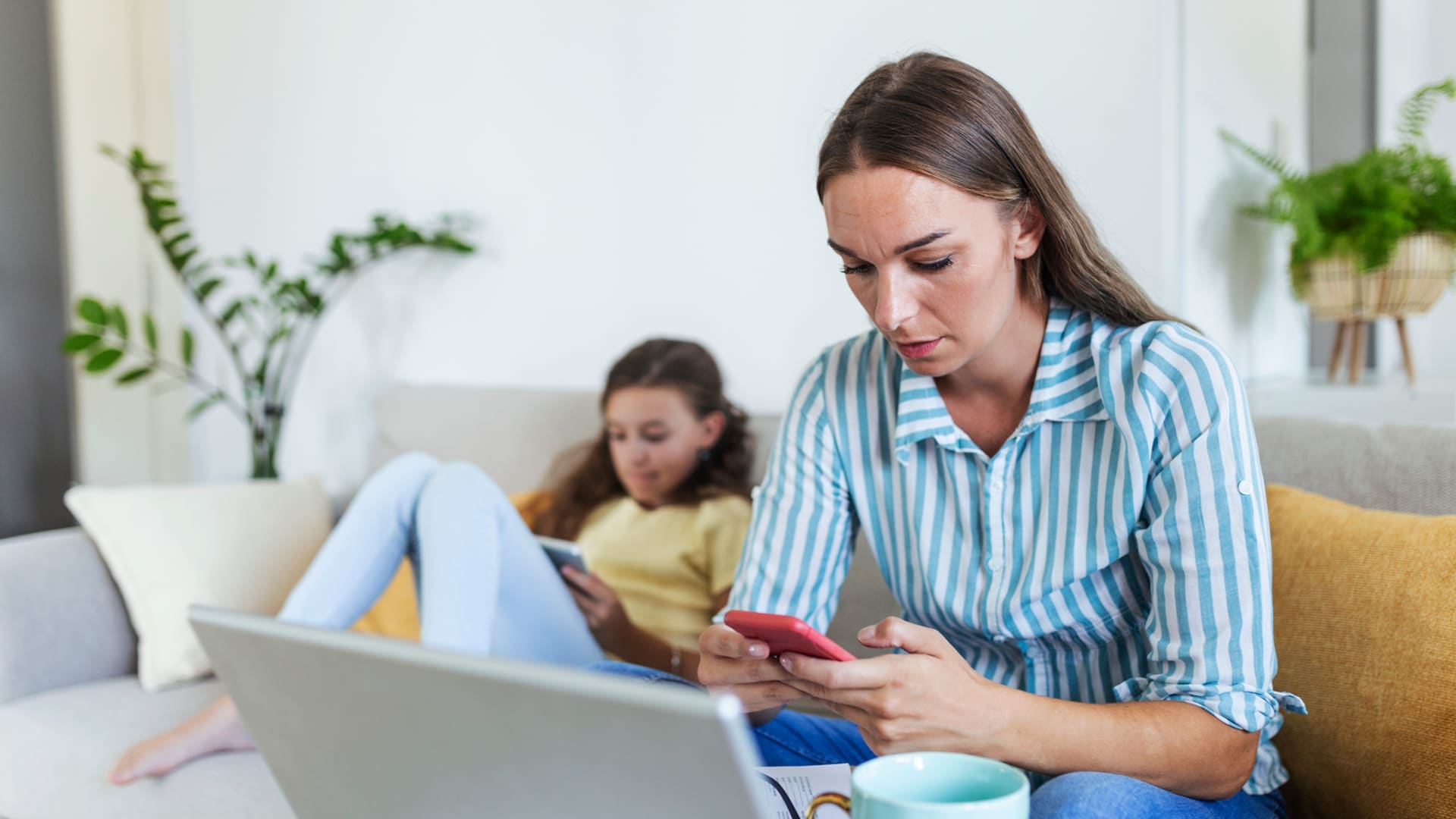 A few years ago, I tried to hire an exceptionally talented woman to run my company's marketing. Everything looked like a fit, until we started discussing remote work. I thought I was being flexible by offering one to two days a week from home. She declined my offer, saying she wanted more flexibility to be around her two young children. Last year, after we had shifted to a fully remote workforce, we hired that same woman and she helped grow our company by nearly 50 percent.
That mistake cost me millions of dollars. The same mistake is costing our country billions.
Moms are at the epicenter of America's worker shortage. Many economists predicted that the "she-cession" would end in September once in-person school resumed. Instead, four times as many women as men dropped out of the labor force in September. Today, 10 million moms have opted out of the workforce, which is over a third of all mothers with young children. Of the mothers still working, one in three are currently considering downshifting or dropping out of the workforce altogether.
If we do nothing, the American economy may never fully recover. According to the Center for American Progress, if moms do not come back into the workforce, it will cost our country $64.5 billion. It's not enough for employers to wait and see if the Senate will pass the child care initiatives in Biden's Build Back Better. We must act today.
There is one key thing that every employer can do today -- without costing their company a dime -- to better support working moms. The key is work-life flexibility.
I know this because I've heard it directly from more than 250 working moms. A few weeks ago, I teamed up with two other mom CEOs to launch a social impact campaign that collected stories from working mothers about how they have juggled work and parenting throughout the pandemic. What was most challenging? What were the silver linings? What did their employers do that helped them? What could their employers have done better? Hundreds of women shared their stories through our Pandemic SuperMom Award.
The stories ranged from heartbreaking to heartwarming, but the message to employers was clear. Working moms are incredibly productive if they can work outside of a traditional 9-to-5 office framework. We heard countless stories of women who successfully juggled demanding jobs, homeschooling, and parenting, by working odd hours and supporting their families as needed.
Work-life flexibility isn't just the key to attracting and retaining talented moms. According to McKinsey, it's now the number one issue for both men and women at work, regardless of parental status.
It's also key to attracting and retaining a diverse workforce. The pandemic has been particularly challenging for women of color. Black and Latina mothers are twice as likely as White moms to be responsible for all child care and housework. This makes holding down a job virtually impossible, and is a key driver for why 67 percent of women of color are planning to leave their jobs in the next year.
These statistics are scary. They're scary for anyone who cares about gender and racial equality. They're scary to anyone who wants to see America make a full economic recovery. But the solution doesn't need to be terrifying.
By creating more work-life flexibility, employers can attract top talent, improve productivity, and keep employees happy. Research has shown that productivity increased for remote workers during the pandemic. We know that one of the major drivers of "the Great Resignation," or "the Big Quit," as I like to call it, is burnout. We also know that work-life flexibility is key to keeping both men and women happy.
This is the moment for leaders to step up and reimagine how their workplaces can accommodate workers as full humans. It's time to create a workplace that encourages both productivity and quality of life. It's clear that the old "normal" is never returning. It's up to all of us to create a new normal that makes it possible for moms to return to the workforce.
Dec 9, 2021