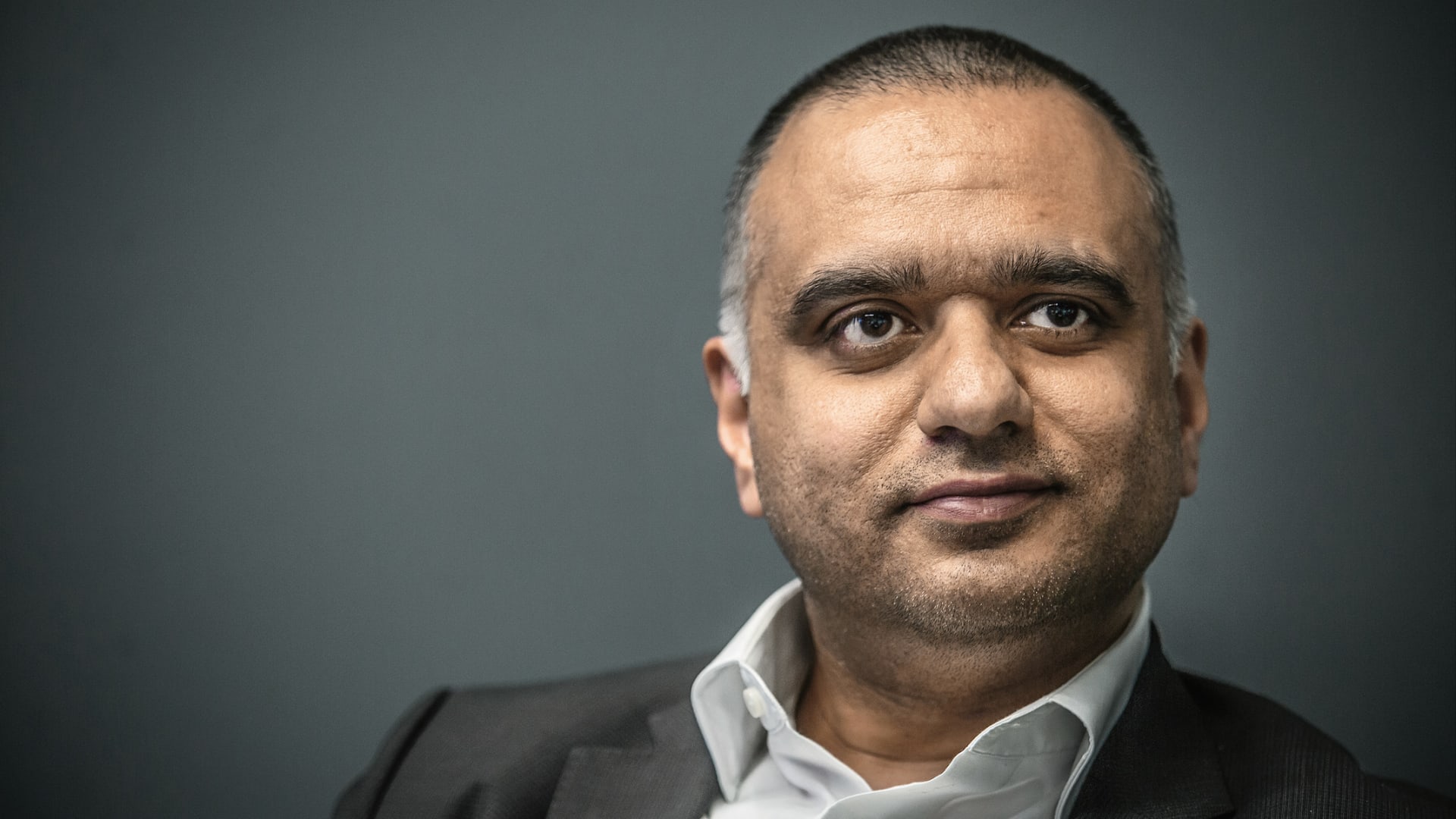 Editor's note: The story of Nutanix's IPO is part of a series on Inc. 5000 companies making a big exit. The other articles in the series describe the exit strategies of two other companies: New Belgium Brewing and Home Chef.
Head in the Cloud: Pandey co-founded Nutanix, which manages computing infrastructure for businesses, in San Jose, California, in 2009. It was No. 86 on the 2016 Inc. 5000.
An Immigrant Entrepreneur: Born and raised in India, Pandey came to the U.S. with $900 in his pocket at the age of 22.
A Slam Dunk: Nutanix had the largest U.S. tech IPO of 2016; its market value is $4.65 billion.
How did you decide when to take Nutanix public?
We definitely waited. The biggest capitalists in the world differentiate themselves by having patience, i.e., long-term greed. I feel like it's the hallmark of capitalism. My name means "patience," by the way.
Still, no matter the timing, an IPO comes with risk for a company and a CEO. Have you always had a big appetite for risk?
When I got an offer from Oracle in the summer of 1998, I chose instead to go to Trilogy in Austin, a much smaller company. Coming out of Trilogy, I decided to go to an unknown Silicon Valley startup with 20 people instead of Microsoft. So, yes, I am a risk-taker.
Are there any misconceptions about taking a company public?
People look at IPOs as an exit, but I look at an IPO as a tiny milestone in this journey of building a large-scale business. Think of companies like Adobe and Microsoft and Oracle. When they went public, they were a tiny fraction of what they are now. They had 1,000 times more value to create.
Have there been any surprises since you went public?
It does create a huge burden of responsibility to balance everything. You have to think about it as a marathon of sprints. There is a sprint every three months, and yet you need to have an ambition for the marathon. Those who forget about the marathon become just another company.
What else have you learned since going public?
I'm enamored of the word delight. I get a lot of emails from employees about how awesome our health care coverage is. We want to make stuff like health care so delightful that they care for only one thing: customers. Even though we've gone through Covid and everything else, they're all in. And as long as you have that, you can go through the toughest, roughest oceans--and that's what we are going through right now as we transition our business model, which to the public eye is full of angst and anxiety.
From the September 2020 issue of Inc. Magazine