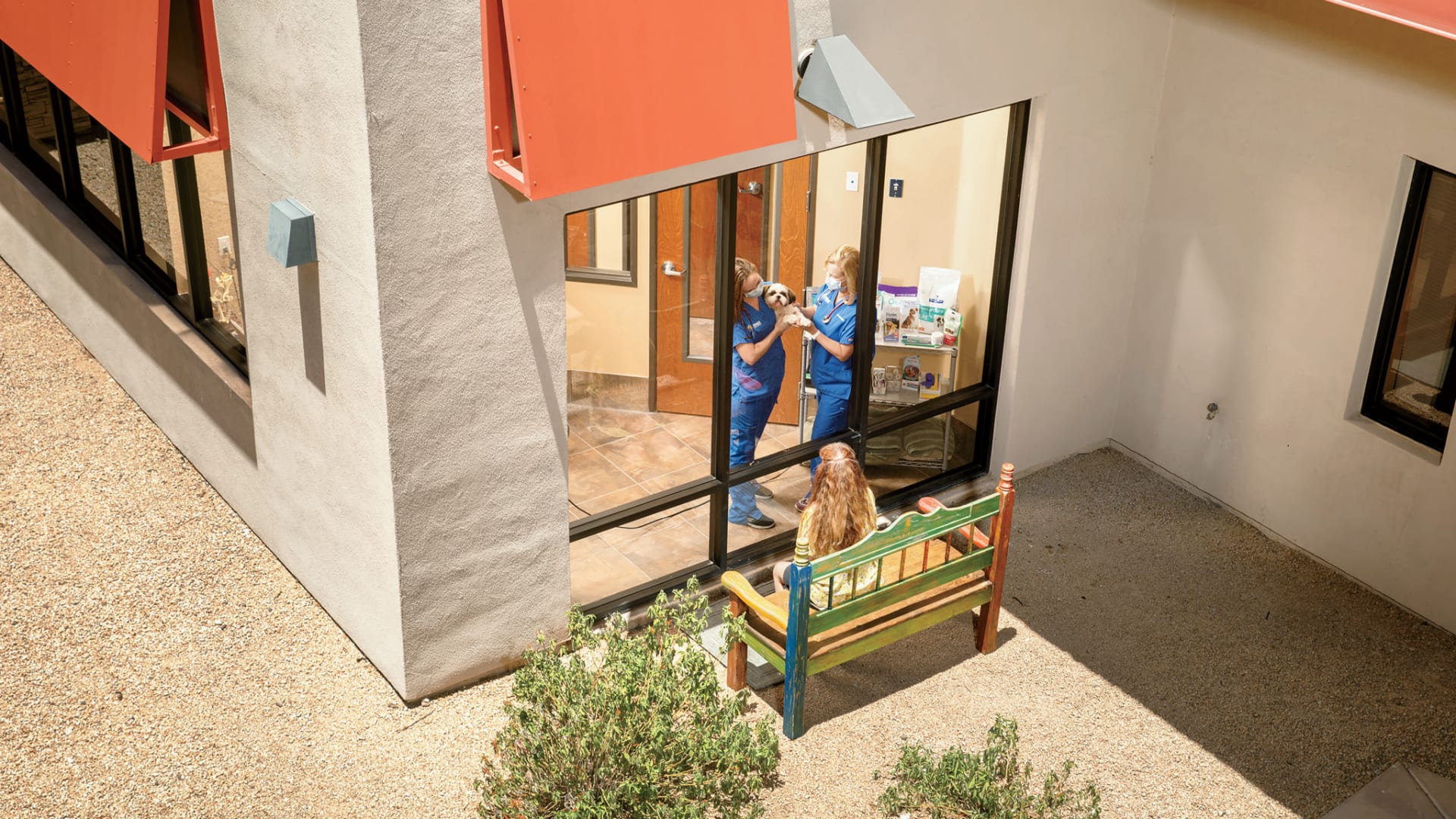 Furry friends come in handy during a pandemic, and more people with pets means more business for vets. Austin-based Pathway Vet Alliance started getting busier in the spring but has been growing aggressively for years. The company added 79 practices in 2019 and booked $585 million in revenue last year. What began as a single veterinary office in 2003 has ballooned to more than 380 facilities across 37 states. "We're always asking how we can continue to raise the bar so that the doctors and staff, and ultimately the pets and pet families, all benefit," says CEO Stephen Hadley, a veterinarian of 33 years. The company's Thrive locations offer more affordable care in underserved communities so all pets can get the treatment they need.
Covid-19 temporarily shut down many of Pathway's non-essential grooming and boarding locations. But the company's specialty and ER practices, like the Scottsdale, Arizona, facility shown here, have seen more visitors this year. Shelters and breeders across the country are reporting more demand for pets than ever before, with some having waitlists that extend well into 2021.
A $75 million investment from Morgan Stanley in 2016 helped Pathway's expansion. Since then, the company has grown from 800 employees to nearly 8,000.
Hadley says that going to a Pathway practice means getting not only great care, but friendly staffers. The company hosts seminars on topics like conflict resolution and emotional intelligence to ensure top-notch bedside manners--even if Fido won't know the difference.
EXPLORE MORE Inc. 5000 COMPANIES
From the September 2020 issue of Inc. Magazine