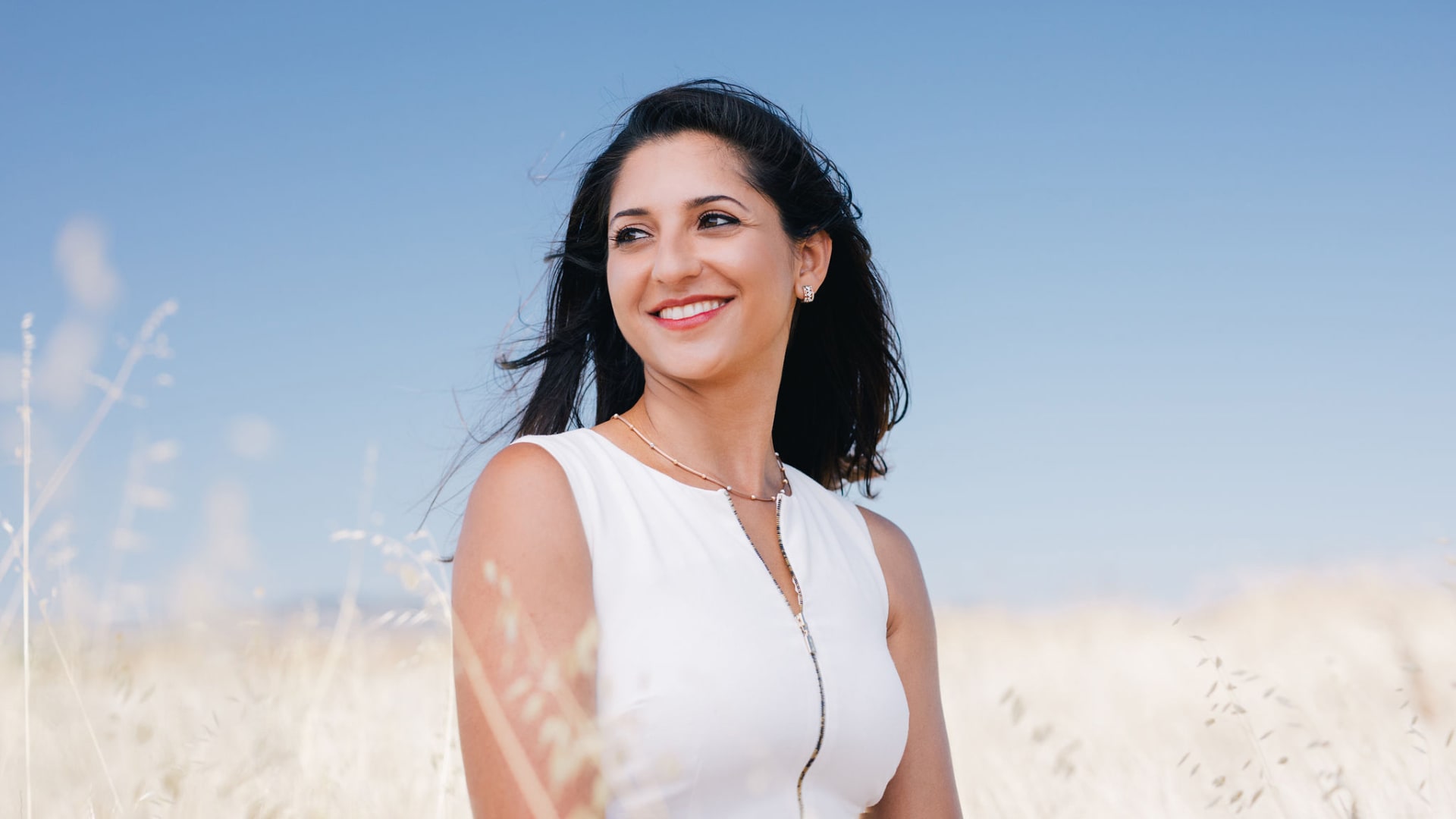 Nooshin Behroyan established Paxon Energy & Infrastructure, a Pleasanton, California-based energy services company, in the wake of a divorce, and after seeing firsthand how poorly some companies in the industry treated employees. Paxon is now a 180-person firm with $27 million in 2019 sales. Behroyan herself has become a mentor and advocate for women, people of color, and veterans looking to enter the energy industry.
My ex-husband and I owned a company that ran gas stations. Two and a half years after I'd filed for divorce, it dawned on me that if I just left everything and started on my own, I probably would be back on my feet a lot faster than trying to go through the legal system.
I already knew the oil side of the energy business. In 2013, I took a consulting job and learned the utility side as well. I started Paxon in 2016. At the time, I was 32 years old, and a single mother of two kids.
Practically, if you're a startup, it's very hard to get a contract with a government agency or a utility. But they often have to spend 15 to 40 percent of their own contracts with diverse firms. That was the market I was going after. I was already an award-winning engineer, and I already knew the players. I spent about a year focused on all the certifications I needed to obtain, such as the SBA's Women-Owned Small Business and the WBENC's Women's Business Enterprise. I also had to establish all the safety measures and all the training.
In 2017, I got my first con­­tract for my own services, for $500,000. I used that money to establish a leaks-management program for greenhouse gases for California utilities. To maintain gas pipelines, you have to empty them. That's historically meant flaring-- burning off the gas--or venting them. We pull the gas out, and then we're able to pump it back into the pipelines, using something called zero-emission vacuum and compression.
I wanted to focus on pushing women forward. In the oil and gas industry, fewer than 7 percent of executive roles are held by women. I've attended meetings of 100 people where I was one of only four or five women, and the only young person. The playing field is extremely unbalanced.
I still struggle to build a diverse management team. Unfortunately, only about 25 percent of my staff are women. All of these men, especially if you're smart, they go after your position. I make sure the women here are watched over. One of my young female inspectors was doing so well that the client was going directly to her instead of to her supervisor. Then the supervisor started under­mining her. This young woman never came to me, she never complained. She's so used to it. The client recognized her, internal staff recognized her, but somebody feeling insecure decided to undermine her. It happens right under your nose if you don't pay attention. We actually had to let go of the supervisor and promote the young woman into that role.
I wanted to focus on pushing women forward. In the oil and gas industry, fewer than 7 percent of executive roles are held by women.
It's not just women. I'm Persian. I want people of different ethnicities. This industry is all White and male. We have a diverse group of engineers--Asian, Middle Eastern, African. We aim for that.
About 20 percent of our staff are veterans. In this industry, if you make a mistake, there can be a fatality. Veterans understand that. They bring the right mindset. And this industry can provide that sense of brotherhood and teamwork.
In 2018, we established our own supplier diversity spending program. That means we focus on giving our business to diverse companies that are smaller. In 2018, about 13 percent of our spending was with those companies. Last year, it was 19 percent, or about $5 million. This year, it could be 22 percent. When we pursue big projects, we often need partners. So when I needed an environmental company, rather than find the biggest one, I targeted a smaller one. It's easy for us to bring project managers from those companies with us. They learn how the pricing is set up in our industry. They get training on the job. They learn about the operation qualification modules that are needed. If you just bring one of these companies into the utility space cold, they're not going to know what is required. We can help make them successful.
EXPLORE MORE Inc. 5000 COMPANIES
From the September 2020 issue of Inc. Magazine