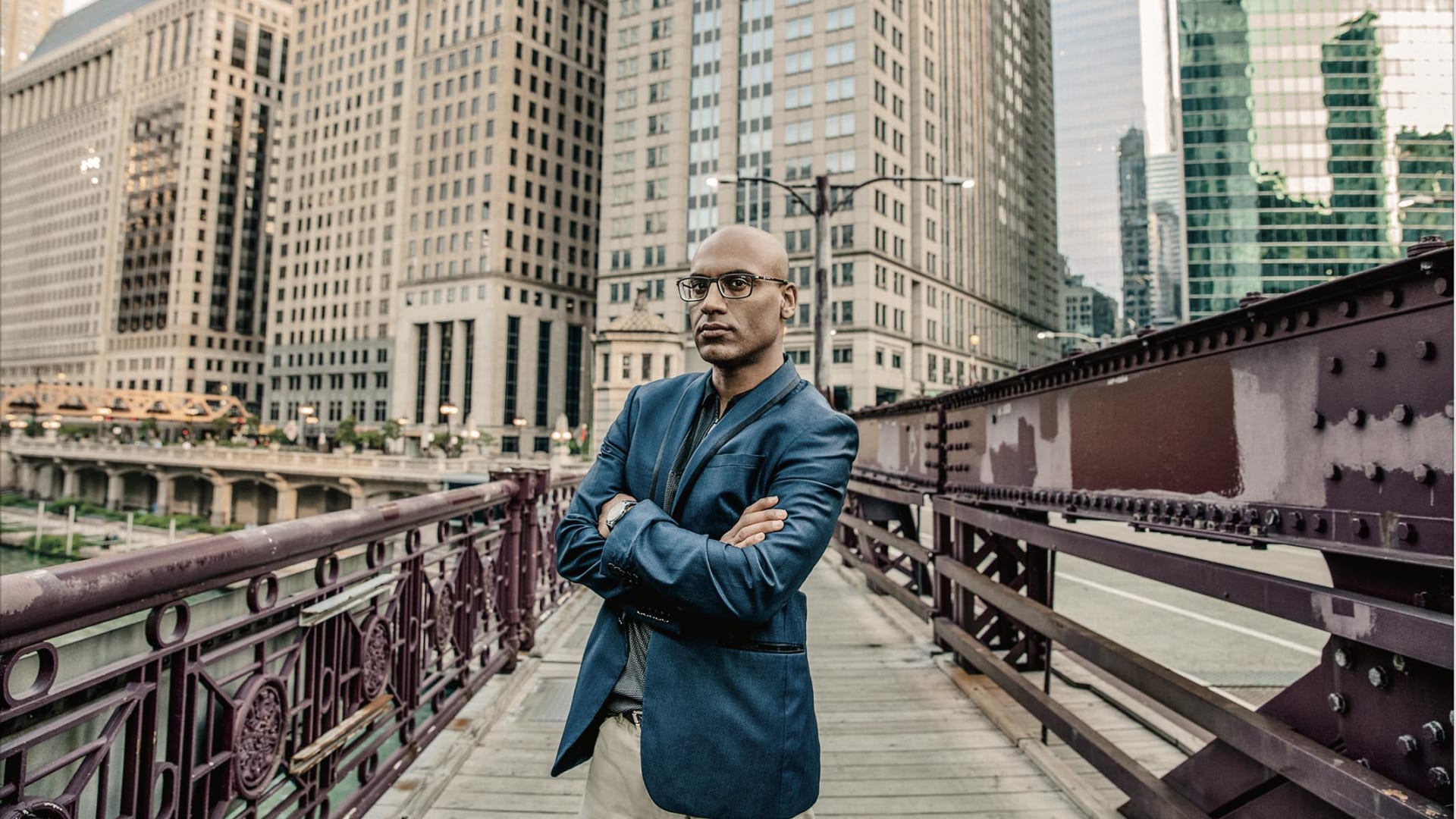 Zain Subhani has learned plenty of lessons from business ventures gone wrong. But that string of flops ended in 2017, when Subhani was introduced by a Chinese factory to the emerging kitchen category of air fryers--appliances that produce crispy food without oil. With the help of a manufacturing partner in China, he is growing the U.S. market for his Aria machines, produced by his company, Skyline Brands, based in Palatine, Illinois. Or he was, until the pandemic closed down Skyline's supply chain and delayed retail expansion. But now the company is roaring back with fall introductions in Wayfair, Macy's, and Amazon that Subhani projects will boost revenue close to $10 million.
My family emigrated from Pakistan when I was a few months old. I grew up in Chicago, where my father and his brothers started several businesses. By the time I graduated from college, they owned a company that manufactured and imported jewelry and watches. I joined the family business to learn hands-on how to run a company.
I spent a lot of time in China overseeing production, building a network among manufacturers there. After four years, I felt ready to start Skyline. My dream was to create a huge mass-market consumer brand. I wanted to be in Walmart, Target, and Best Buy. I looked at all the categories that I felt had a gap and decided to focus on housewares with a technology component. Working with factories that supplied my family's business, I asked for tweaks to products they already made, things like motion-activated trashcans and electronic soap dispensers. The idea was to offer products whose appearance and features differed from what was already on the market by 10 to 20 percent--and to do so at very low prices.
I asked 10 factories to make me five samples of 100 different products, mostly homeware gadgets with some kind of tech component. That cost $5,000. Then I spent another $10,000 for a badass booth at the International Home + Housewares Show. A bunch of off-price retailers like T.J.Maxx and Tuesday Morning gave me small orders. My father's partners in Hong Kong agreed to front me $150,000 for the inventory. The retailers weren't interested in a relationship, however. I went back to them after filling those first orders and they were like, "Who are you?"
After that, I landed meetings with Walmart, Best Buy, and Target, the retailers I really cared about. At that time, I was marketing my catalog under the name Modernhome. Initially, they turned me down because I had no brand recognition. So I went to the International Licensing Show and made a deal with Hamilton Beach, which manufactures appliances like coffee brewers, to create travel mugs using its name. Then I brought my great new branded product to the Walmart buyer. He explained that in my category, a lower price wouldn't sell any more mugs, and he already had brands with similar products and better margins. I heard the same thing from Target.
At this point, I have a couple million dollars tied up in inventory from the travel mugs, Modernhome accessories, plus some other projects that didn't work out. The Hamilton Beach license was expensive. Then my investors backed out and asked for their money back. I paid them. I was over $2 million in debt because my shit-show brands were not making any money.
I was trying to exit these types of products and had a meeting with Home Depot. Almost as an afterthought, I showed the buyer a sample air fryer I had come across at one of the factories. This was 2017, and air fryers were just starting to take off. The buyer gave me an order for 40,000 at $65 each. I was ready to ship when they told me they had accidentally ordered a similar product from a bigger brand and wanted to cancel. I said I am going to have to file for bankruptcy, dude. To avoid putting me out of business, they agreed to buy the fryers, but at $15 less per unit. In under four days, all the fryers sold out. I decided I'd dump everything I was doing and be the best air-fryer brand in the fucking world--I would redeem myself.
I was over $2 million in debt because my shit-show brands were not making any money.
I had recently met Daniel Zhang Qian, a young guy who owned a factory in China. We really hit it off. I told him if he'd back me in this, I would rip apart the U.S. market for air fryers. He agreed to put up the money for product development and let me create my own designs for them. For the first time, I was determined not just to tweak but actually to innovate. Other friends agreed to support and invest in the brand and inventory. Among other things, we introduced the industry's first edge-to-edge digital-display panel. Soon after, we evolved into air-fryer ovens. I had two friends in the industry, Steve Webber and Erik Lucena, who agreed to support and invest in the brand and inventory inflow of these newly designed air fryers, seeing our determination and hard work to create them.
I had an old friend in Hong Kong, Doris Tam, a very experienced technical circuit board expert who has developed high-end projects for brands like LG. She also saw our potential and agreed to support the operations and development of Skyline Brands at no cost, and we were allowed to share office space in Hong Kong and Shenzhen (for our R&D and China operations).
With the company operations and funding back in full force and all our offices and warehouses replaced, we developed a line of air fryers with many new unique and innovative features that really set us apart from our competitors. On top of that, we offered a lifetime warranty--we really stood behind our product and brand.
Aria air fryers have been featured on ABC's Family Food Fight. We are sold in Walmart, Home Depot, Bed Bath & Beyond, and other major retailers. Our introductions at Costco and Best Buy have been postponed until next year because of the pandemic, which also shut down our supply chain for four months. So, for the first half of the year, we've been out of inventory. For the second half, we think we can sell whatever we want.
I learned a lot from all my failures. Most important is to get a good partner and invest in doing something right instead of throwing shit at the wall to see what sticks.
EXPLORE MORE Inc. 5000 COMPANIES
From the September 2020 issue of Inc. Magazine