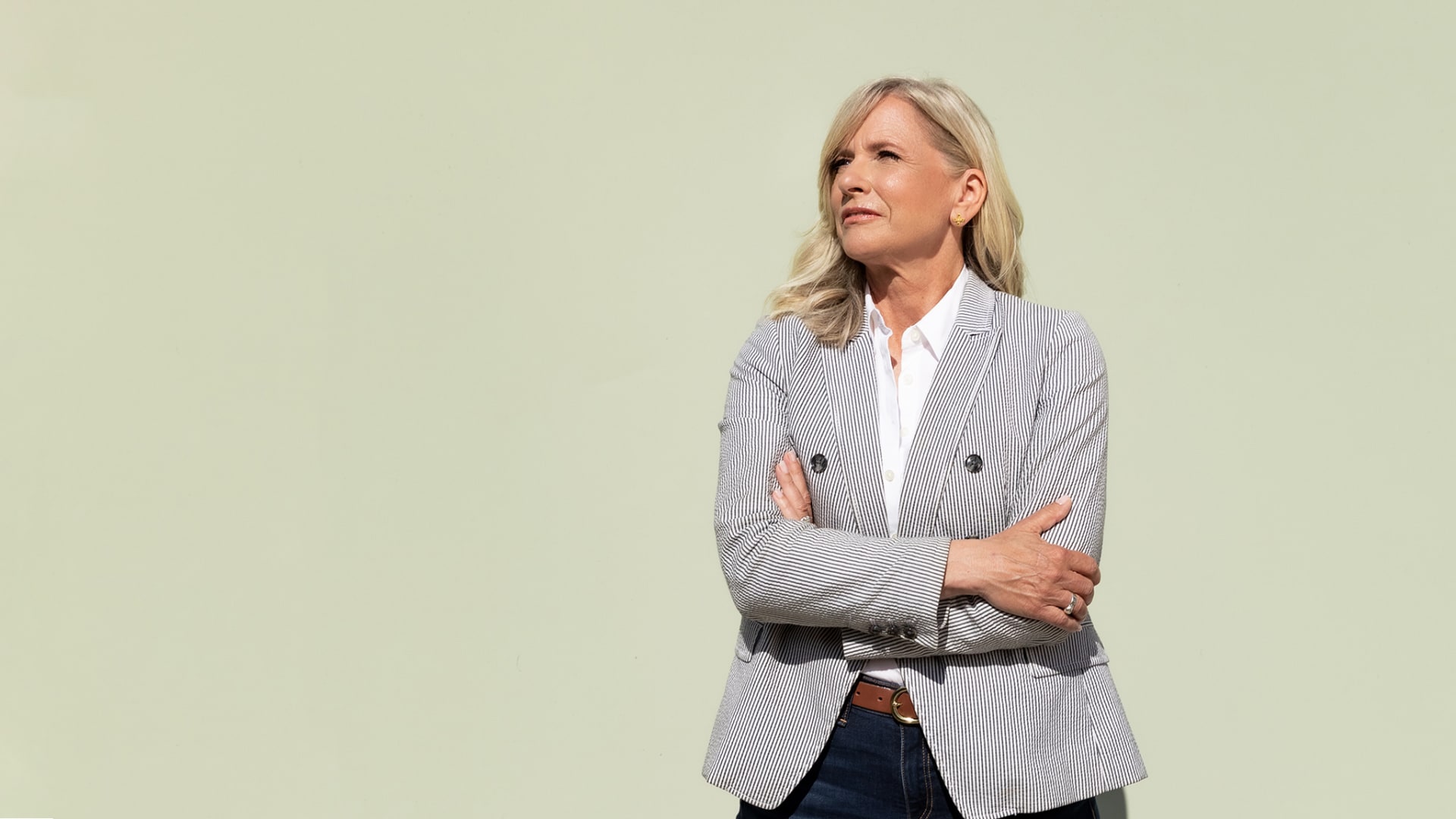 Jeanne David has a simple goal--to revolutionize the bread industry. The founder and CEO of Outer Aisle, a Santa Barbara, California-based maker of cauliflower pizza crusts and sandwich thins, David recognized the potential for a cauliflower trend in 2013, the year she founded her company. At the time, the white cruciferous vegetable was not "the cool kid" it is today. With $11 million in 2019 revenue and a three-year growth rate of more than 5,000 percent, Outer Aisle is a leader in a burgeoning new category. Among the company's fast-growing team: all four of David's sons, as well as her husband.
We got started as a family project.
About 10 years ago, our doctor put my husband and me on a diet of protein, fruits, and vegetables. We took out all the empty carbs and basically went paleo before paleo was big--and we couldn't believe the change in our bodies and minds. Why did we feel so good?
We're both from New Orleans, and we really enjoy food. It's not like I want to eat a salad three meals a day. And I missed the convenience that bread lent to so many things. I saw a cauliflower-based pizza crust on Pinterest--Instagram didn't exist yet--and I thought, "Oh, my gosh. If I could just get this in bread form."
My husband and I did tons of research and realized nobody was talking about this.
I was 50 when I left my prior job, as executive director of the Arthritis Foundation. And I wanted to do something impactful and meaningful. I didn't want to just take a job. I wanted to figure out what I was uniquely created to do. I'd been an entrepreneur 15 years earlier and brought a product to market--a line of gourmet cookie dough--and I swore I'd never do that again. I told myself I wouldn't do this either.
My youngest son kept telling me to do it. He and I used to talk in the car on the way to school about all the things he wanted to invent. When he was little, he would hide in the back of the car and come with me to my cookie-dough factory and sleep under the steel table.
We have four sons, who were all in their 20s and on their career paths when we launched this company. A few of us have personal training backgrounds, and health and fitness are important to us all. So we pulled everyone together and said, "What's it going to take? Can we take this idea from concept to market? Let's pencil it out. It'll just be a project we do together."
We started in our home kitchen in our oven. We went through 80 iterations of the cauliflower bread recipe. We burned out the oven element. The hinge wore out.
Our youngest, Jason, decided to join the company when we got our first region of Whole Foods. He came in as our ops guy, thank god, because he knows the product through and through. We are a manufacturer. We chose to do our own manufacturing to maintain quality and because we use so much fresh cauliflower. We built out a brand-new facility last year and will double our production head count in the next month.
Our oldest son joined last summer in sales. Our son who is an MBA working in M&A has helped a lot on the finance side, when we've gone out to raise money. And our other son is in commercial insurance; he just became our risk manager.
Each of them has had an ownership stake in the company from the start, to keep them interested. I couldn't have done this without them.
My husband, who left his law practice last year, is now working full time for the company. He is general counsel and president. Thanks to his savvy, we walked away from three venture capital deals last year with terms that were very, very far-reaching. We needed the money for construction of the new facility; we ended up signing with more of an individual investor.
I grew up in a family of 13, and my dad called me the manager. Now I'm doing that again.
EXPLORE MORE Inc. 5000 COMPANIES
From the September 2020 issue of Inc. Magazine