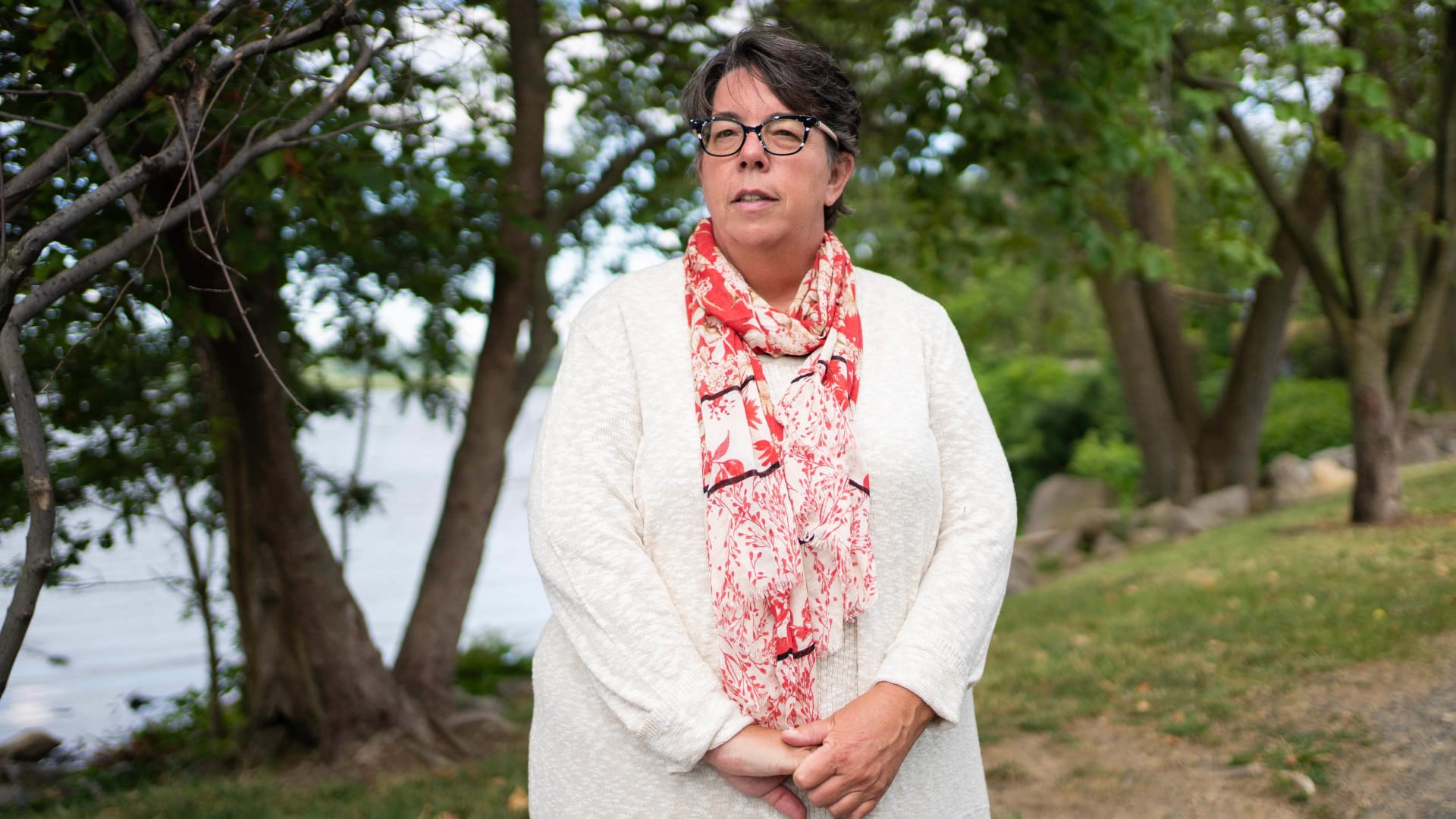 In the aftermath of 9/11, when officials needed a DNA expert to identify victims, they called Amanda Sozer. Her scientific and technological expertise has led to other work with government agencies as well, following natural disasters and other mass-casualty events. Then, in 2017, the Defense POW/MIA Accounting Agency hired her firm to staff its labs and field operations. This agency's mission is to identify every missing soldier from every conflict the United States has ever fought. The company now runs much of the science for the agency and IDs remains all over the world--digs from Laotian mountainsides to Belgian meadows--and processes them at labs in Hawaii and Nebraska.
We do forensics, biometrics, and identity intelligence. That means looking at measurable features that people have to help identify them. We might do fingerprint analysis. Maybe we'll look at the structure of the bones or DNA or dental work. Sometimes, it's facial recognition.
We do this to find criminals and to exonerate the innocent. We do it to identify people after they've died, so that families have some understanding of what happened. We do it to help prevent human trafficking.
The company launched after 9/11. I'd started my career working for Cellmark Diagnostics; it was one of the first companies that did DNA testing and was known for its work in the O.J. Simpson trial. When 9/11 hit, I was consulting for the National Institute of Justice, and I got called to the chief medical examiner's office in New York City to work on the largest DNA matching project of all time--identifying bodies at the World Trade Center.
I'd work in New York for a week, and on the train back to D.C. on Friday, I'd sit in the café car with my colleague, Steve Niezgoda, and we'd talk through some of the laboratory issues. That's when we had the idea to combine information technology and DNA analysis to start up a company.
Steve and I both had our own consulting companies, so we didn't do much with our new company until Hurricane Katrina hit, in 2005.
Katrina was very different from the Trade Center. But we had learned a lot of lessons on the use of DNA from 9/11, and we were able to use those lessons. We saw there was a need for jurisdictions to prepare for mass fatalities. We could provide government agencies with our expertise.
It wasn't until 2012 that we put together a strategic plan. We'd been working on interesting projects all over the world--building labs in Guatemala, helping labs in Jordan with accreditation, supporting human-identification initiatives in Cyprus, Iraq, Afghanistan, Colombia, Lebanon, and other countries. We were a niche company with great references, located right outside D.C., so we decided to focus on the federal government and its needs.
One of our first contracts was with the Department of Justice. That led to contracts with other government agencies. By the time we applied to the Defense POW/MIA Accounting Agency, in 2017, we had a repertoire of work in Washington.
DPAA exists to make sure every service member from every past war is accounted for. Our anthropologists, archeologists, historians, genealogists, DNA analysts, and other scientists work in the field and in the lab to identify almost 200 service members every year. Think about everywhere we've been in conflict: Laos, Vietnam, Belgium, Germany. There is a science to exhuming human remains, so we go to those places and help with exhuming. We do investigations to reconnect with service members' families.
The DPAA contract is what started our explosive growth. We partnered with a private equity group late last year, and I started a new role as chief science officer. Steve, who has been sort of a silent partner since we started this together, and worked as an executive for other government contractors, is the new CEO.
There is a science to exhuming human remains, so we go to those places and help with exhuming.
I felt like the company would be better off in this new phase with different management with more experience running companies.
Everything comes back around to how we can use IT to make science better--both faster and more accurate. We have some really neat new technology. For example, Rapid DNA analysis helps booking stations and border crossings determine biological relationships to identify when criminals are trafficking children. It's a way to connect science to real-world problems and help solve the government's challenges. I think that's terribly interesting.
EXPLORE MORE Inc. 5000 COMPANIES
From the September 2020 issue of Inc. Magazine