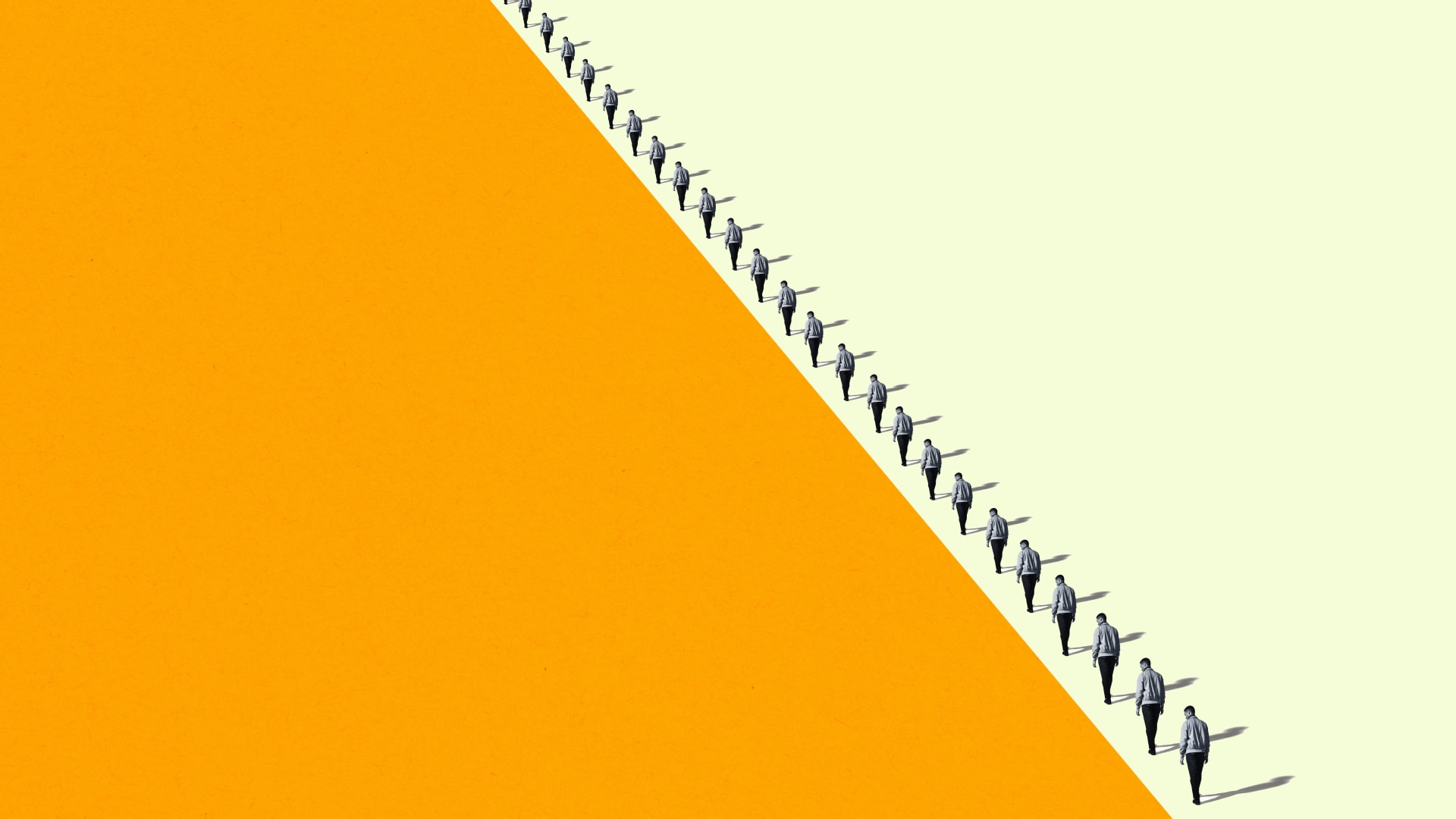 Since starting a venture capital firm a few years ago, I've met plenty of entrepreneurs who are being led astray by others--hungry vulture capitalists, misinformed mentors, and three-office-hours-a-week professors who love to give everyone A's. But enough about those guys--for now at least.
Let's talk instead about the entrepreneurs who lead themselves astray. They spend years careering down a bumpy road, certain that success is just around the bend, when what they really need to do is pull over, get out of the truck, and take a long, hard look at the map.
I'm guessing that with all that's happened this year, some of you are already doing that. And yet it's amazing how fixated entrepreneurs can be. Because every day is devoted to their quest, it becomes a part of them, and they can lose all ability to be objective. And by "they," I mean "me," because I was once in that same truck, driving myself day after day, focused only on the next few miles ahead.
Before I started Big Ass Fans, I spent nearly 12 years trying to sell a different kind of cooling technology that people didn't really understand--myself included at times. I drove long days in an almost-air-conditioned pickup, meeting customers in one sweltering factory after another, from Georgia to California. Often, I slept in parking lots to save money. Believe me, it wasn't nearly as romantic as it sounds. Did I learn something? Yes. I learned I wasn't valuing my time. Or getting anywhere.
Telling entrepreneurs they should reconsider what they're doing is difficult. Even a curmudgeon like me doesn't want to be a killjoy. But when I see someone in danger of following the same torturous road I did, I want to pull them over and give them a warning. I would have appreciated somebody doing that for me. This was the case with an entrepreneur my partners and I met not long ago.
Pillow Fight
Last year, we got wind of a young guy named David Yeu with an interesting product called the Pothole Pillow. He markets it as a short-term fix for the large potholes that do billions of dollars of damage to cars each year. Basically, it's a bag filled with a flexible, shock-absorbing mixture. The bags, or pillows, can be dropped into potholes by road crews no matter the weather, and they'll stay there, keeping drivers' tires and wheels safe for months, until conditions are right for an asphalt patch or repaving. At that point, the pillows can be picked up and stored away for another year.
The concept was developed in 2012 by a team of students at Case Western Reserve University, where David went to school. He eventually got involved four years ago, after an unfulfilling stint at an accounting firm. Believing the product was a slam dunk, he started dreaming of the things he'd do with his newfound wealth. Within months, he reckoned, he'd be raking in plenty of dough.
But then reality set in. There were problems with the formula used to fill the pillows, and problems with the manufacturers that put them together. There were inventory issues, and he and his partner had a falling out. Family members loaned him money, but he is still trying to do everything on a shoestring. He gets the word out at trade shows, and had been driving thousands of miles a year in a 12-year-old clunker.
A lot of times, he's felt like quitting, but he's gotten enough positive feedback to be convinced the product will take off, if he just keeps plugging away. In 2018, his pillow was awarded Best New Product by the American Public Works Association. That year, he also had encouraging sales, albeit not enough of them to pay himself a salary, and he told us that 75 percent of customers who'd already bought an earlier version of the Pothole Pillow said they wanted more. There's no question that he's trying to solve a real problem. Every driver would love to see fewer potholes.
In 2019, he found a new manufacturer and, working nonstop in his cousin's garage with giant mixers, he came up with a new formula for the filler. He also found what he considers the ideal fabric for the bag. Earlier this year, he began offering "sample pricing" and made a third of last year's sales in a single week. Then the pandemic hit. He'd thought 2020 would really be his year, that he'd finally be able to pay himself a salary. Now, he says, it's 2021 or bust. He'll give it one more year. Boy, do I know that feeling.
When I see someone in danger of following the same, torturous road I did, I want to pull them over and give them a warning. I would have appreciated somebody doing that for me.
Roadblocks
David really impressed us when we met him. He's smart, a genuine bootstrapper, a total go-getter--a classic example of a hard-working entre­preneur who's totally fixated on and in love with his product. The kind you read about in Inc. And that's what concerns me. As much as I want him to succeed, I told him I see major roadblocks to the product's being profitable in its current state.
First of all, the bags are heavy, which makes them expensive to ship. Second is his customer base. He's selling to municipalities, and, from my experience, dealing with any form of government is a pain in the ass. Even when they're interested, they're forced to move at a sloth-like pace because of all the red tape. There was also the issue of the pillows' price--$250 per unit. I just felt it was too high, with very little margin.
We had some other questions, too: Had he done enough testing to ensure the bags would stay in the potholes on a town's busiest roads? Had he thought about possible collaborations?
David sought reasonable terms, but I just wasn't sure the problems he faced could be easily overcome, and I'm still not. I hated to think he might keep driving from town to town, sleeping in his car, changing by the side of the road, and never being able to take a few days off--all the things I once did. So I suggested he come work for us instead.
David heard our suggestions and reservations, but said he wasn't ready to give up just yet.
This Year Won't Count
The last time we talked, David told me he'd found a more economical way to ship. He said he's now able to piggyback his products onto pallets at the manufacturer's distribution center, where they're shrink-wrapped and sent out using LTL (less than load) freight, which has greatly reduced his shipping costs.
He also said he had created two sizes of the pillow and was able to lower his prices. And he'd had a video made of a hundred cars and trucks driving over a Pothole Pillow to demonstrate that it stays in place. He proudly told us that while filming it, he saw a public works crew and persuaded them to bring their boss to watch. The boss came and was impressed, took a sample, and wanted to set up a meeting. Then Covid-19 intervened.
I told him I think he still has a ways to go, and, given that his customers are municipalities, it's likely to be uphill and pulling a heavy load, especially now that budgets are being crushed. And, most important, I told him that he should be objective about whether the solution he's focused on is the best one. After all, I spent almost 12 years in hot pursuit of success (hot, as in sweltering), fixated on a product that had very limited potential. I wish someone had told me what I told David. If I had listened--a pretty big if--I might have learned all the same lessons in a much shorter time.
I'm still rooting for David and his Pothole Pillow. He says that with all that's happened this year, he's giving himself a mulligan. I hope he'll use the time to review the flaws in his game. Maybe there's a better solution out there, if he can just take his eye off the ball long enough to see it.
From the November 2020 issue of Inc. Magazine