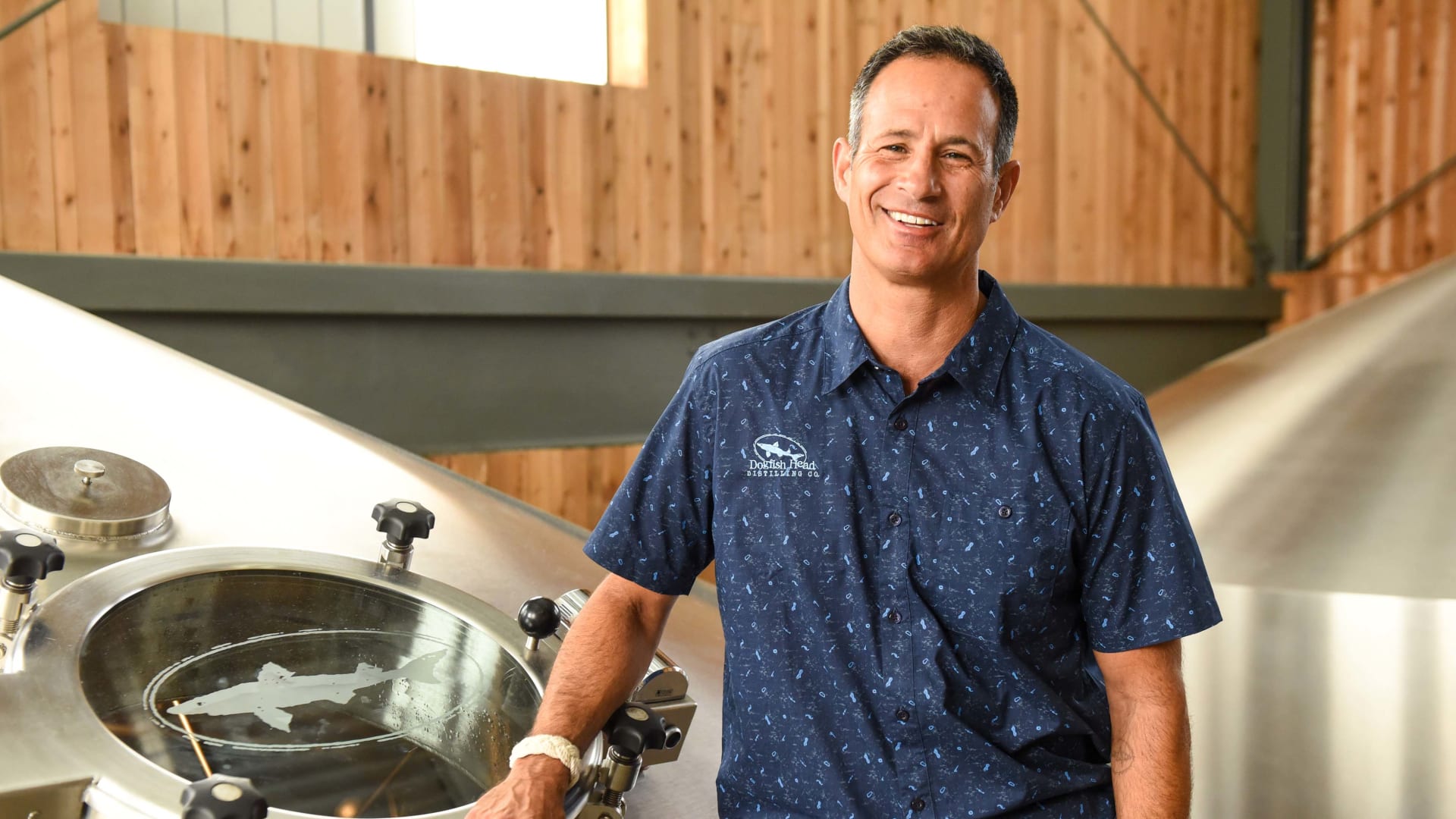 When Dogfish Head Brewery cele­brated its 20th anniversary in June 2015, founder and CEO Sam Calagione had more than one reason to raise a glass. Dogfish Head had grown to become one of the largest craft brewers in the country. Now based in Milton, Delaware, the company literally changed beer history. Just weeks before Calagione opened for business in 1995, in Rehoboth Beach, he persuaded state legislators to make it legal for him to operate a brewery in Delaware.
That bit of lobbying helped create the craft beer industry--and, eventually, a craft beer gold rush. Between 2011 and 2015, the number of U.S. craft brewers more than doubled to 4,847. At the same time that com­petition exploded, craft beer's market growth slowed. Calagione didn't want to sell Dogfish Head, but remaining family-owned would require significant changes to the business, and fast.
"We were looking for a thought partner to come in, teach us, and help us through this competitive moment," Calagione says. "We weren't going to take any meetings with anyone who wanted control or wanted us to rush toward an IPO."
In September 2015, Calagione sold a 15 percent stake in Dogfish Head to LNK Partners, a White Plains, New York-based private equity firm that makes investments of between $75 million and $200 million. That allowed Dogfish Head to triple the size of its sales force and add key hires to its management team, but the two companies also worked together on a number of strategic initiatives that proved critical to Dogfish Head's success.
One key change LNK suggested to Dogfish Head was that it concentrate on five specific beers within its large, eclectic portfolio. A pioneer of experimental brewing with culinary ingredients--Calagione got the idea for Dogfish Head's continual hopping method while watching a cooking show--the company was known for releasing new beers on a regular basis.
"We used to have a real shotgun approach," Calagione says. "LNK helped us understand that in a really competitive marketplace, when distributors and retailers have a finite number of products they can focus on, it would be beneficial for us to go deeper on fewer flagship products."
When other craft brewers began cutting prices, Calagione insisted that Dogfish Head maintain its premium position, which commands about 35 percent more than the average craft beer. LNK supported the decision.
"Other private equity firms might have been very pushy," says David Landau, co-founder and managing partner of LNK. "Our view was, you're our partner, we believe in you, and we back you."
Generating growth for a premium beer in an increasingly competitive market would require some serious product innovation, however, so Dogfish got to work developing more targeted beers. In 2016, after a year of research and development, it released SeaQuench Ale, a sour beer--one made with wild yeast. With only 140 calories per can, the citrusy, tart brew appeals to health-conscious consumers whose purchases are increasingly wellness-oriented and to aficionados fueling the demand for sour beers. Bart Watson, chief economist at the Brewers Association, the trade group for independent breweries, attributes Dogfish Head's recent success to new products like SeaQuench, which quickly became the best-selling sour beer in America.
"They were one of the first regional craft players to make a name there," Watson says. "They did a good job of staying relevant to the market and changing who they were, which is a challenging process that we saw a lot of regional breweries struggle with."
Take branding. Dogfish Head always had distinctive packaging compared to its competitors, but because Calagione hired different artists for each new release, the beers looked nothing like one another. LNK collaborated with Dogfish's in-house creative team and a strategic packaging design firm on a redesign that added continuity while highlighting each beer's unique ingredients with playful illustrations. Both distributors and retailers reported that the new packaging made it easier to sell the beer.
Though Calagione had always intended to buy LNK's ownership stake back from the firm, craft beer's flattening growth and increasing competition suggested that Dogfish Head would be better served to merge with an industry partner with a comple­mentary product line. In 2019, Boston Beer Company, maker of Samuel Adams Boston Lager, merged with Dogfish Head in a $300 million deal. Calagione credits LNK with completing the deal on an expedited timeline advantageous for Dogfish Head.
"LNK certainly made a profit--as it should have--but it could have taken longer than it did," Calagione says. "I'll always be thankful for that."
EXPLORE MORE Private Equity COMPANIES
From the November 2020 issue of Inc. Magazine