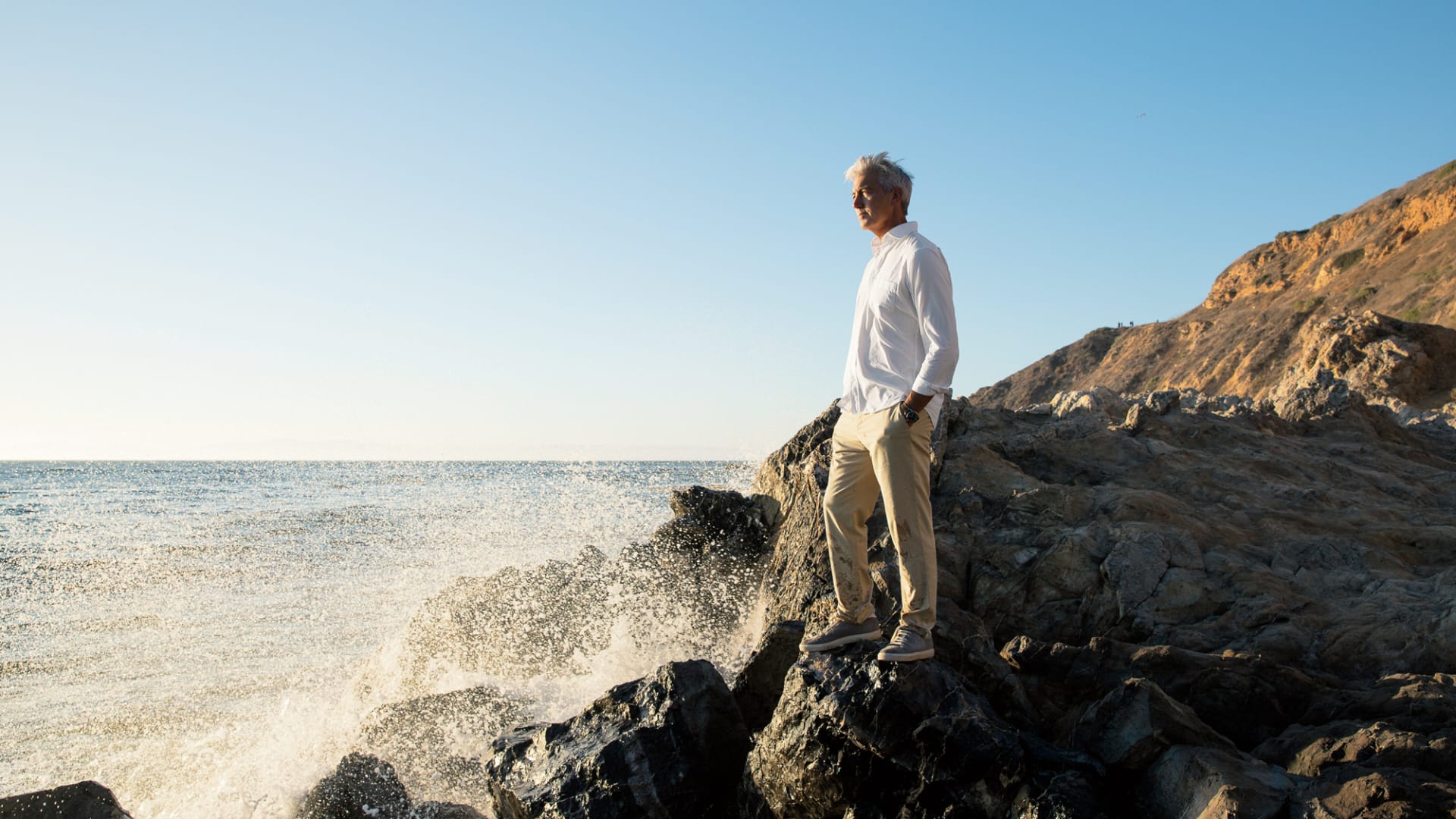 It's a startup cliché: The founder who likes to humbly suggest that his mission is to save the planet. "Making the world a better place" was even a recurring startup-pitch joke on Silicon Valley, which never failed to skewer the self images of out-of-touch CEOs.
His big idea is to change the way nonprofits are funded. Rather than framing social impact contributions as an afterthought, Givewith seeks to make them an essential part of everyday business transactions--of which there are $96 trillion worth annually. That means getting to the front of the line rather than being at "the end of the funnel." Givewith vets nonprofits and then suggests them to firms to use as an incentive during the request-for-proposals phase of B2B and B2G deals. Companies subscribe to Givewith and the sellers usually make the nonprofit contributions.
The donation represents a small percentage of the deal and Givewith earns a service fee from the seller. It also produces storytelling (videos, graphics, etc.) so companies can share the news via impact reports, press releases, websites, and social channels. Givewith says this approach has made possible thousands of meals delivered through Meals on Wheels and Share Our Strength, micro-loans disbursed through Kiva, and funds for the U.N. Foundation to buy PPE and other medical supplies needed to battle Covid-19.
"We're solving problems from the wrong end of the economy. We're upside down," Polizzotto says of traditional corporate philanthropy. "Why don't we go up top in the economy, from the gross activities of transactions? If we can provide more value to the sellers and buyers doing these transactions, then we can open the floodgates for new funding."
For instance, Polizzotto cites a 2018 deal between computer maker Dell and CBS. Givewith served as a connector between the two parties, which bundled contributions as part of the transaction. In this case, the beneficiaries were Clean Cooking Alliance--which helps families in Guatemala install safer, less carcinogenic and resource-depleting stoves in their homes--and Eden Reforestation Projects--an NGO dedicated to planting trees in Africa, Asia, Central America, and Haiti. Each got $30,000.
"We're upside down. Why don't we go up top in the economy?"
Polizzotto grew up in Southern California, surfing Santa Monica Bay, which was then heavily polluted by the runoff of sickening industrial chemicals. In 1999, he founded Adopt-a-Waterway, a public-private organization dedicated to raising awareness and reducing pollution.
Seeing that the corporate grant model for funding nonprofits created too much competition, Polizzotto thought about how not to undermine everyone's best efforts. "I realized, wait a minute, I'm taking a grant out of an existing grant pie," he recalls thinking. "It's kind of a zero-sum game."
Eventually, he developed what he calls, "An entirely new source of funding unrelated to charity by leveraging business activities." In 2001, he founded EcoMedia to combine advertising buys with environmental giving. Acquired by CBS in 2010, EcoMedia eventually directed more than $100 million to environmental causes and other nonprofits. Not bad for a surf bum who just wanted cleaner, tastier waves.
"I think he has a brilliant vision of a world that is dramatically better," says Roger Premo, general manager of corporate strategy at IBM, which has a relationship with Givewith. "He is a ruthless capitalist for the best reason I've ever heard. He does this because he sees the ills of the world. And he truly believes he is essential to fixing them."
Polizzotto says he doesn't have much choice. If he doesn't succeed, then the people and nonprofit organizations he supports go without. "So that drives you," he says, "every day."
Editor's Note: The print version of this article incorrectly referenced a 2020 deal between Dell and CBS. The deal occurred in 2018, not 2020.
From the November 2020 issue of Inc. Magazine