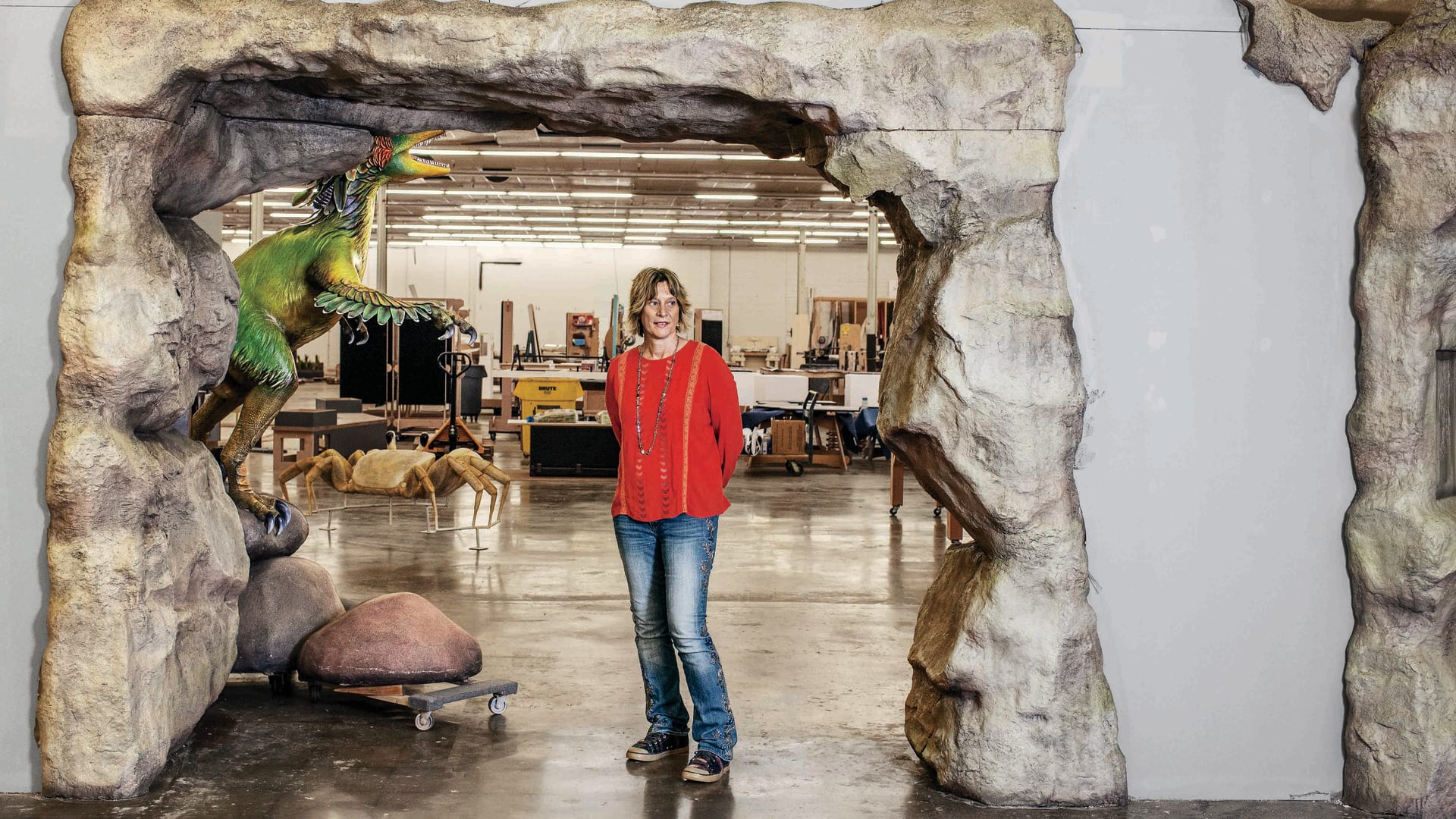 Betty Brennan lives in a world of her own making. In Rantoul, Illinois, Brennan and her 36-person team create 3-D experiences for museums: a 7,000-pound woolly mammoth for a nature center in Wisconsin, a 60-foot tree that sings for the Cleveland Museum of Art, a 32-foot-high replica of an Icelandic cliff with more than 200 birds (and their poop) for a museum in Reykjavik.
Brennan grew up on a farm, where she preferred working in the fields, feeding cattle, and fixing fences to being in the kitchen. After getting her MBA, she found that her childhood independence and proximity to nature had prepared her to run a business creating museum exhibits, which she'd discovered through her then-husband.
Her company, Taylor Studios, started at trade shows, building relationships by selling noteworthy items to museums. "A paleontologist would come to us and say, 'You can mold my fossil if you give me a commission when you sell one,' " she says. Those sorts of deals helped her amass an inventory of real and replicated artifacts and fossils. "I traded a buffalo skull once for some artifact points," she says. "We bartered, scrambled, and bootstrapped."
Years ago, when a male colleague told Brennan that a woman couldn't do this work, she wrinkled her nose at him and thought, "Whatever, dude." Almost 700 completed projects later, Brennan suggests women "create our own world, where women are the leaders, and we run the place." All her exhibit designers and project managers are women.
Brennan now has her own 100-acre hobby farm, with four horses, three cats, and a German shepherd. The farm helps maintain a balanced life, says Brennan. "You can't really think about business when you are trying to stay on a horse."
From the November 2020 issue of Inc. Magazine