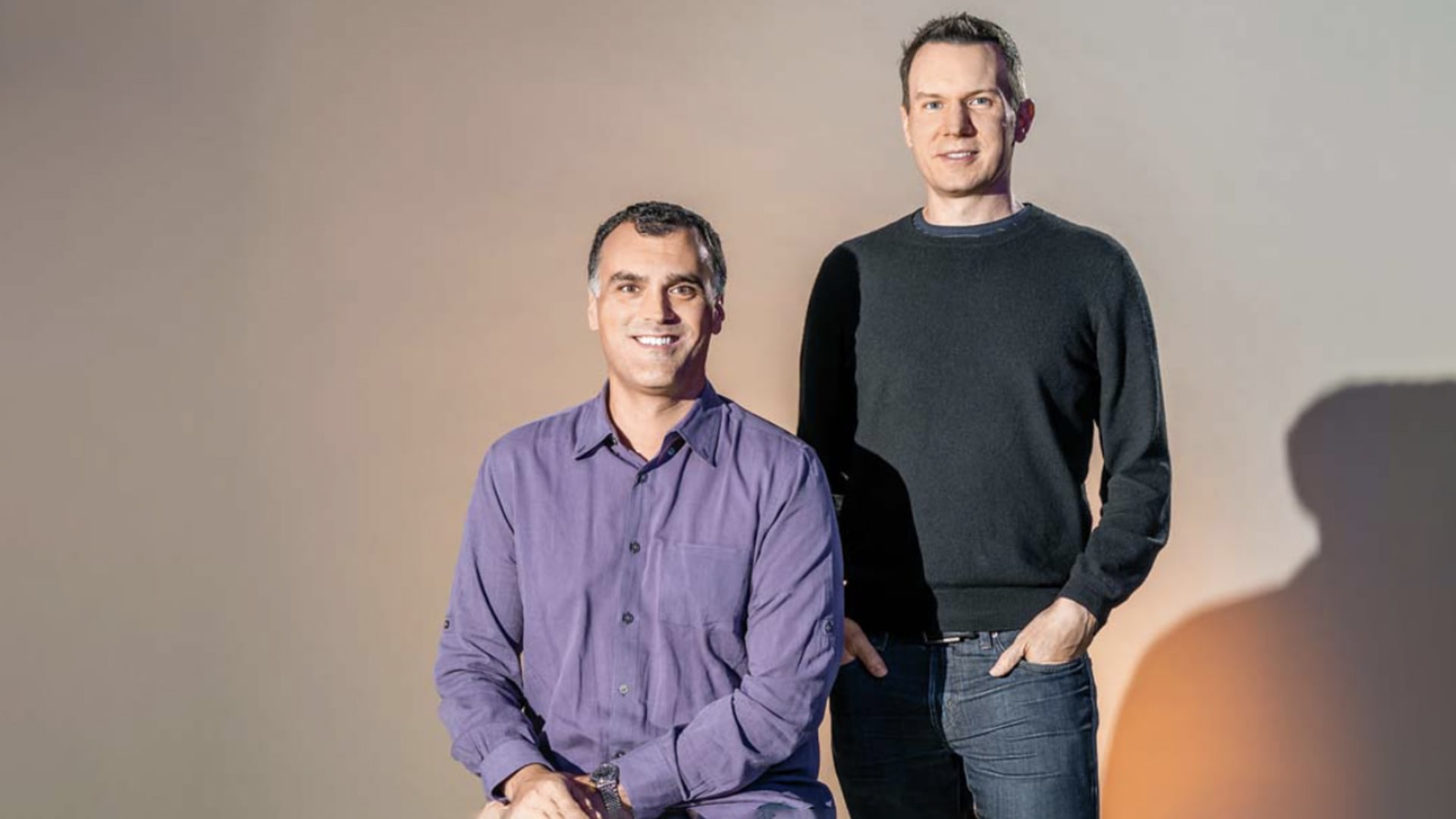 Carl Sjogreen could tell early on that the Covid-19 pandemic was going to affect his business. It didn't take long before he found out just how much.
In January, Sjogreen saw that his education app, Seesaw, was experiencing a drastic uptick in new accounts in Asia. By the following month, some students were posting projects on it at 10 times the normal frequency. As schools there closed, Seesaw became a link for at-home students to their teachers, projects, and classmates. The company's 55-person, San Francisco-based team quickly built features that would ease the app's transi­tion from the physical classroom to a virtual learning envi­ron­ment.
Their hard work paid off, helping traffic and usage soar even further when, within weeks, a wave of U.S. schools shut their doors as well. But the sudden growth made it hard for the five-year-old company to scale its servers on some days. Mean­while, Seesaw had to abide by a San Francisco city order to stay out of the office. Its employees--many former early-career teachers--suddenly needed to collaborate virtually to meet the surging demand.
Big questions also came up over the pricing model's sustainability. Seesaw charges most schools $5.50 per student per year. Was the price still reasonable considering the engagement spike, which required adding servers and hiring more employees? Could the company even hire enough during the pandemic? "It was really like, every week, there was a different sort of critical problem that we had to tackle," Sjogreen says.
But as rough as the process was, he adds, the pandemic heightened the company's sense of how important its mission to serve teachers and families was. Seesaw's roots go back to 2014, when Facebook and Google veteran Sjogreen was trying to save his app, called Shadow Puppet, which let users over­lay audio descrip­tions of photographs so they could, for example, narrate their vacation shots. His technology felt interesting--it predated Snapchat--but it was not attracting a great many users.Sjogreen, along with co-founders Adrian Graham and Charles Lin, decided to focus on one niche audience that was using the app over and over again: teachers. A number of them turned into an informal advisory council, and with their help, in 2015 the team launched Seesaw. The company put the voice-image technology into a platform for teachers to disseminate assignments, which also allowed very young students to respond with their own images, videos, photographs, and text, without the need for a keyboard. Teachers could comment on the posts, and students could view others' work in a sortable timeline.
By 2020, Seesaw had already been doubling in size annually, and the team's quick reaction to the impend­­­ing spread of the coronavirus had readied it for an even steeper trajec­tory. The pandemic also gave far-flung employees added incentive to do their best work. "As difficult as our job was as a company, so many of our customers were in an even more difficult spot," Sjogreen says, nodding to the deci­sions teachers and school administrators had to make, and how parents were struggling to work while caring full time for their children. "We realized we just needed to be there to support them."
"It was like, every week, there was a different sort of critical problem we had to tackle."
--Carl Sjogreen
To do this, Seesaw intro­duced more teachers to its massive library of classroom-sourced lessons, grouped by appropriate age and subject matter, such as "verbs," "wellness," "STEAM," and even the very Silicon Valley-esque "growth mindset." (Some instructors have earned a modicum of cele­brity from the library: a kindergarten teacher from Salinas, California, who goes by Coach Ben has a huge trove of lessons that have reached 1.4 million viewers.) The company also began hosting town hall-style meetings multiple times a week for teachers using the platform. And it has never stopped respond­ing to instructors' queries individually, with a human.
Last spring, Sarah Pagel, an early-childhood teacher in Madison, Wisconsin, found herself and her col­leagues piecing together three or four different tech­nology solu­tions each day to upload lessons with music, audio, or video for their youngest students. When her school switched to Seesaw this year, she says, she was relieved to be able to overlay audio instructions right on images, with an intuitive "play" button even little kids know to click.
Kids can use a phone or tablet to take pictures of their work and hit a micro­phone button to include their own description. "I made a flower with a straight line and spiral lines" was the vocal annotation my 5-year-old provided for a photo of a drawing she created one morning. She then hit a green check mark to submit her work.
Afterward, she slid the iPad into its cover and walked away to build a robot castle with her brother. See­saw is a case in point that not all screen time is created equal.
One of the great worries of parents today is over kids getting hooked on the devices they are required to use as portals to their education. This may be the Seesaw platform's greatest attribute: It doesn't lean on the icky gateway-to-addiction features that many social sites and even educa­tion platforms have. On Seesaw, there are no games, no endlessly customizable crazy monster avatars--essen­­tially, no rea­sons for a kid to stick around after they've done their assign­ment, aside from checking out their friends' work, which can be thought-provoking for them and provide a social link for virtual students.
"What we realized is that Seesaw is really a tool that unlocks connections between students, teachers, and families, and creates conversations around learning, and with the hope students see that what they're working on does matter," Graham says, noting that a student's digital portfolio lives on Seesaw all year, giving it a feeling of greater significance than quickly discarded paper schoolwork.
Seesaw's revenue has tripled this year, the founders say. But there's a big open question: Can a company that's thriving during public education's most bizarre blip (however eternal it feels right now) continue to thrive once students are back in their classrooms? The number of Seesaw- subscribing schools could drop significantly. Engage­ment certainly will.
The company's founders say they'll never feel the pres­sure to get metrics back up to Covid levels. Instead, they're working toward a future where there's less resistance to technology in the classroom, and where kids' schoolwork is more blended into their family life, in which a photo of their swirly flower art project, done at a desk miles from home, also gets a view on Daddy's phone and sparks a conver­sa­tion over spaghetti that night.
EXPLORE MORE Best in Business COMPANIES
From the Winter 2020/2021 issue of Inc. Magazine