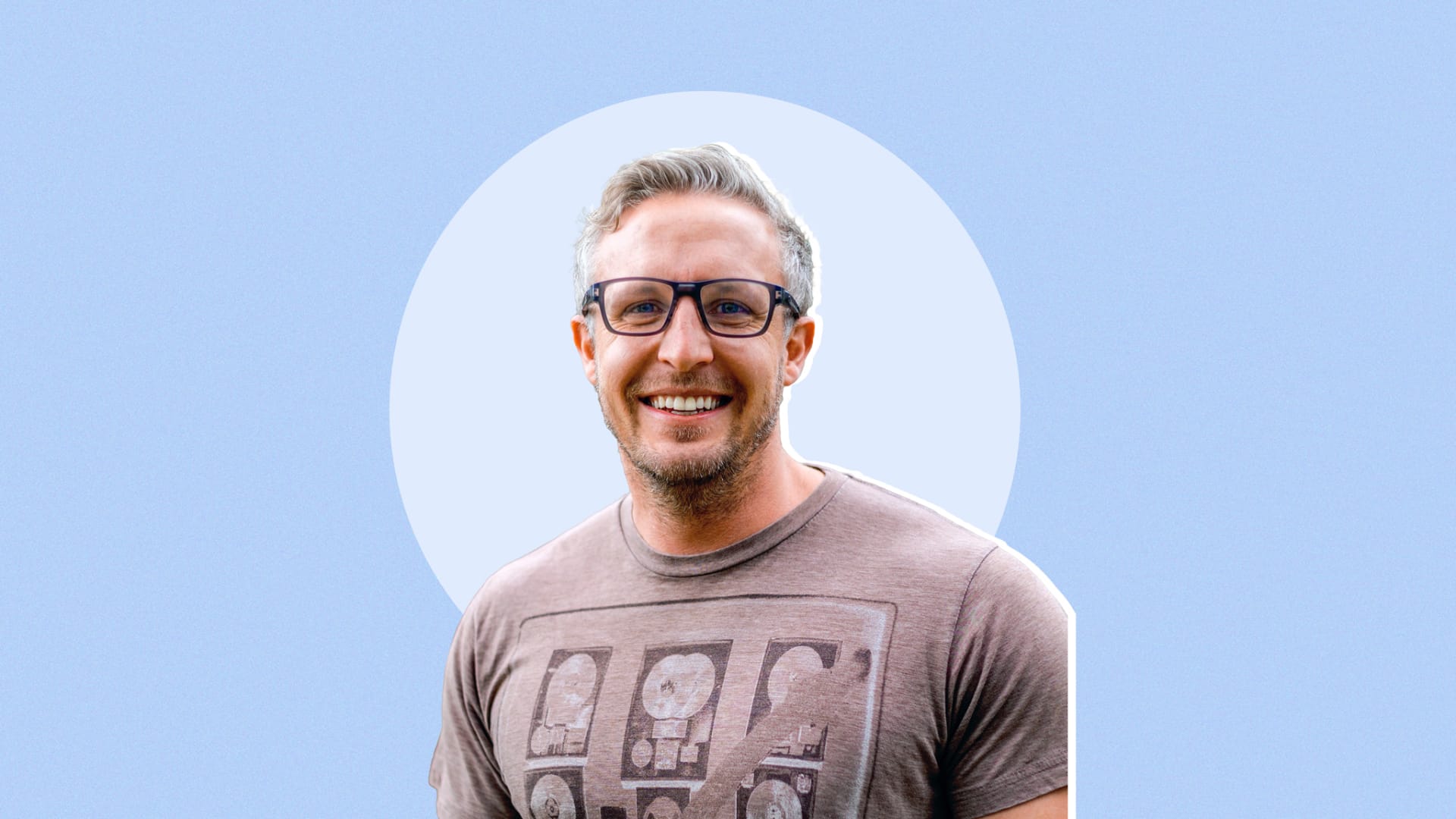 While climbing in southern Utah, Brighton Jones slipped. As he fell, he snagged his titanium wedding band on the rockface--and for a moment dangled by just one finger. Usually this leads to a phenomenon called ring avulsion--where the ring tears off its owner's digit. (Don't Google it.) Luckily, the rock broke first. He talked about the incident with childhood friend Aaron Dalley and they came up with a business idea: soft silicone rings that look like real metal. They started a Kickstarter campaign in 2015, launched Enso Rings in 2016, and then won a $500,000 deal on Shark Tank with Robert Herjavec in 2017. To date, the Lehi, Utah-based company has sold more than three million inexpensive and stylish rings (many infused with precious metals) to electricians, surgeons, and climbers alike, bringing in nearly $24 million in 2019 revenue, and snagging the No. 316 spot on the 2020 Inc. 5000. Here, they reflect on the climbing incident that ended up bringing them their success. --As told to Gabrielle Bienasz
Jones: I was roped into a wall, 30 feet up, climbing up a rock face in Southern Utah. And then I fell off. When I fell, my titanium wedding band got caught on the rock wall, and then all of my weight came down on my finger. For a split second, I thought: 'I'm going to lose my finger.' That's called ring avulsion--or degloving. It's horrific. Definitely don't look it up.
But, a small piece of the rock actually broke off. And that's why I have all my fingers. I'm definitely the exception to the rule. It happened to Jimmy Fallon when he tripped and fell and caught his ring on his kitchen counter--he was able to still salvage the finger, because he's Jimmy Fallon, but these accidents rarely end like that. I decided metal rings weren't worth it for me anymore. And, of course my wife loved that.
Fast forward and my now-co-founder Aaron and I got to talking later at lunch about these stories. And he had lost three wedding rings already.
Dalley: Every time I would replace a lost ring, I'd spend less and less. My wife wasn't super thrilled either.
Jones: There was obviously this need for a revolution, a modern alternative, to this century-old idea of wearing a ring. We started playing around with different materials and found silicone was comfortable and safe, meaning it breaks away when you apply pressure to it or it gets caught on something.
Jones: We did a Kickstarter in December 2015, and we raised $15,324--130 percent of our goal. There was just a massive outpouring. In January 2016, our first month in business, we did about $13,000 in sales. And by the end of that first year, we were doing $13,000 a day. Electricians, physicians, firefighters--basically a lot of people who are not allowed to wear metal rings.
So we were filling a need. I think I realized that when people started just--unsolicited, no explanation, no warning--DM'ing me a picture of their uncle's brother who had his finger ripped off. Everybody knows someone who has had ring avulsion or has had fingers torn off.
Dalley: We had experimented with other mediums like wood (still rigid) and mesh (stays wet all day). We finally settled on silicone for our kickstarter--which was great because it's comfortable and safe. But we knew it didn't look great. Silicone by nature doesn't look premium. It's kind of clunky. We thought, if we can make a silicone ring that looks more like a traditional metal ring--but with all the comfort and safety benefits of silicone--then that's how we're going to set ourselves apart.
We set about trying to find a manufacturing partner that could help us provide that. A few people kind of scoffed at the idea and wouldn't even quote us on what it would take. And a couple people that we did work with provided a product that was so subpar in our opinion, that we thought there was no way we could use it. We can't be proud of it. And we, I remember Brighton was flying home from a plane after visiting one of our manufacturing partners. And he called me and he said, 'We got to do this ourselves.'
Jones: There were a few more expletives, but that was the gist of it. And Aaron made it happen. He bought the machinery. He locked himself in a storage unit and went mad scientist for weeks. He figured out how to infuse precious metals with this silicone medium.
Dalley: It was a natural spinoff--like, what if we just mix them. We were just bridging that gap. I knew people loved their metal rings. So we wanted to provide an alternative that wouldn't be such a jarring downgrade from their diamond rings--something fashionable that they could be proud of.
Jones: And now that's become the flagship product that put Enso on the map. We have patents for it now, and we've sold over three million rings in over a hundred countries now.
EXPLORE MORE Inc. 5000 COMPANIES
From the Winter 2020/2021 issue of Inc. Magazine