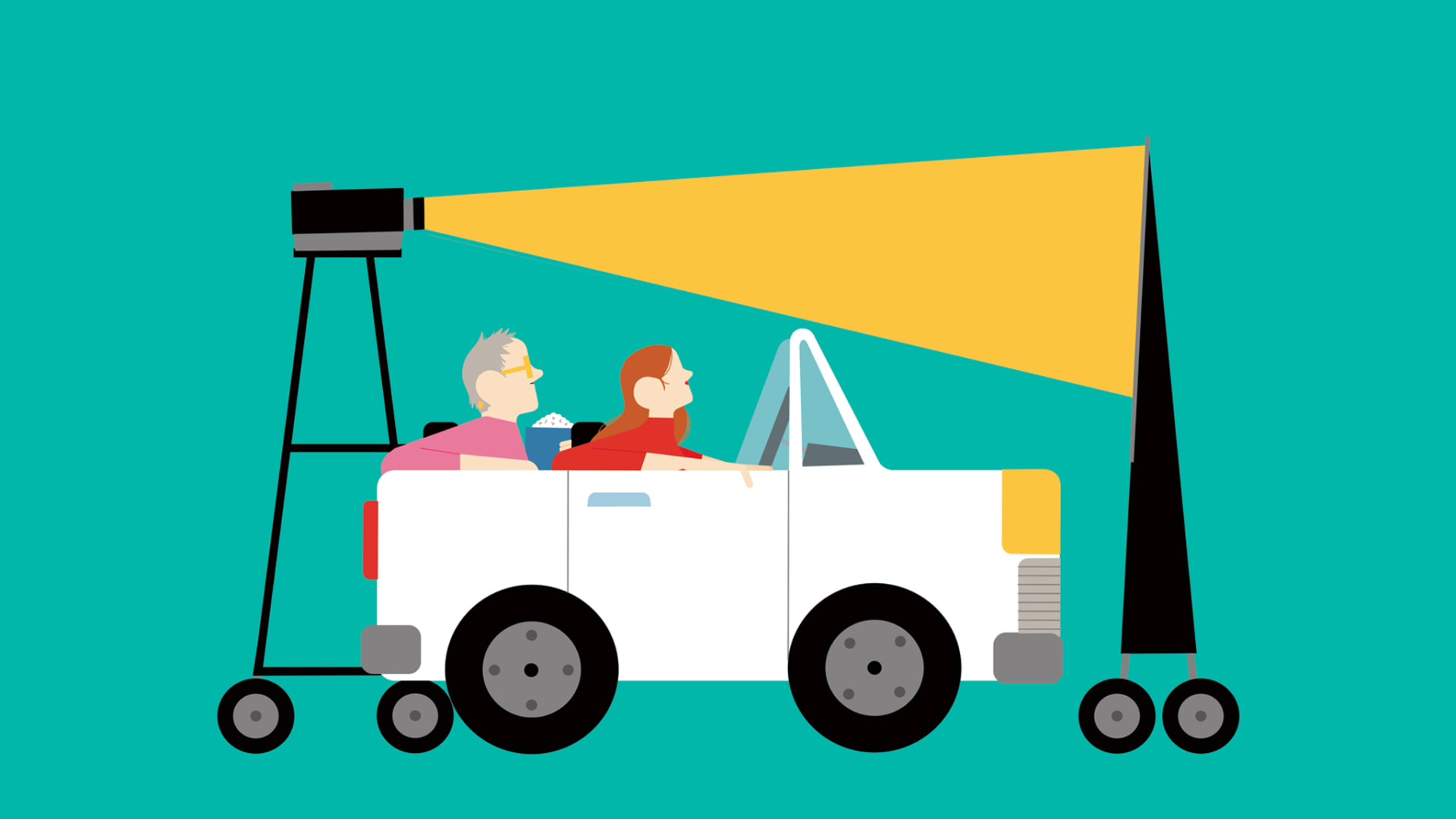 Portland, Oregon-based serial entrepreneur and Inc. reader Mark Grimes recently launched 31 startups in 31 days. One of those businesses aims to revive drive-in movies, which saw a resurgence in popularity this year. To see if that idea has legs, he consulted an expert: Mike Thelin of Bolted Consulting, who works with food and media organizations and is the executive producer of Feast Portland, an annual food festival. --As told to Hannah Wallace
Instead of using drive-in theaters in fixed locations, I'd make it a pop-up experience with portable screens--or even project movies onto the side of a building or truck. Locations could be a winery, say, or a dead mall or an old sawmill--for anywhere from a weekend to a few months.
I'd play up the nostalgia factor by showing the thousands of inexpensive (or free) classic and second-run movies out there waiting to be discovered--or rediscovered. I'd also explore direct partnership deals with the producers of indie and foreign films.
Revenue would come from selling per-vehicle and per-person tickets, food concessions, merchandise, DVDs, and local business sponsorships. This could be a franchise model eventually, though that would happen only after the suc­cess of the model has been proven.
Thelin: Humans are pack creatures. We need to be together, even during a pandemic, and especially in the cold winter months. I'd say you've identified both a need and a solution that's creative and fun. But this idea isn't really about movies or drive-in theaters--it's an event series. And the first rule of events is that they perform well financially only when there's enough scale (or digital amplifica­tion) to allow for sponsor­ship revenue. Ticket sales are a distant second to that, which is why small event series, however cool, tend to come and go if they're not part of a larger initiative.
The second rule of events: Find partnerships with venues that will offset your hard costs. A win-win partnership would be with an organi­zation that can provide the physical space for a movie series, and benefit from the people and attention you bring to its space. Many wineries, breweries, commercial developers, universities, and public spaces will not only host you, but some will also dedicate resources toward staffing, marketing and promotion, and event insurance. Get these partners to commit to a minimum number of events so you don't have to reinvent the entire system every few weeks.
Concessions for pop-ups are challenging. It typically doesn't make financial sense to make and sell your own food and merch. Food in partic­ular should be left to the pros, so consider a simple revenue-sharing arrangement with a set number of vendors.
Given the low startup costs to this endeavor, there is little risk to trying this plan out--and that's great. But for that same reason, if your idea is successful, it will be easy for others to copy--good for franchising but bad for any growth plans. So, from the get-go, you need to deliver smart branding and develop an effective promotional strategy. That way, you'll be able to gather a following that lives on past the pandemic.
From the Winter 2020/2021 issue of Inc. Magazine