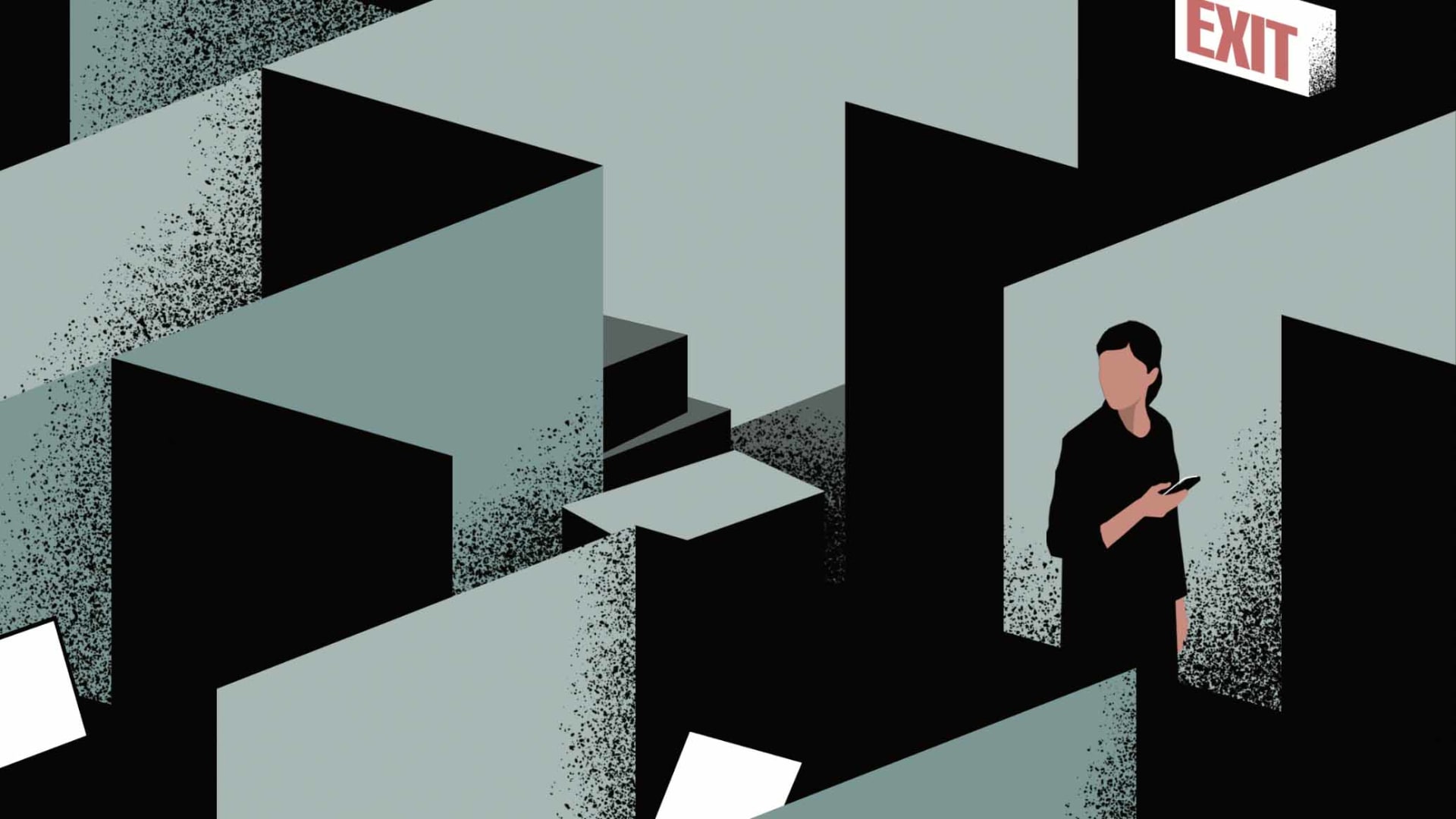 Shutting a struggling business can feel like the end of everything. "You get this tunnel vision and you don't consider what else is out there," says Tracy Osborn, program manager for remote accelerator program TinySeed. Osborn founded defunct wedding planning site Wedding­Lovely in late 2010, and by 2016 about 10,000 vendors were using it to reach customers. Osborn says she had steady revenue growth--mostly from Google searches­--until Google changed its algorithm and revenue slowly evaporated. Osborn hung in for two more years before closing in 2018. Looking back, she says she waited too long. "If closing is something you're moving toward," she says, "rip off the Band-Aid." Here's how to make that rip less painful--and to jump-start the process of getting back on your feet.
Plan for the worst.
Start by getting legal and accounting advice, says Pat Hedley, former managing director at private equity firm General Atlantic, and make a Plan B sooner rather than later. Greg Grove, chair of startups and venture capital at the law firm Much Shelist, suggests figuring out how much bankruptcy will cost before you run out of money. It can be expensive, but brings legal protections.
Get paid before publicizing.
Customers that find out you're about to be history may not pay up. "They may say, 'I'm not going to pay them, because they're going out of business, and it won't be worth it for them to come after me,' " says Grove. He advises collecting as many accounts receiv­able as you can before getting the word out. If you'll be open for a while, it's smart to gently fire unprofitable customers.
Negotiate everything.
If you have money but not enough to pay all your creditors, Grove suggests calling each with a settlement offer. For those who say yes, get a legally binding agreement. If they say no, tell them you'll reach out again when you are further along in the process--and will offer less. This approach has its risks, because creditors may sue you rather than settle, depending on your offer and the size of the debt.
Sell whatever you can.
Suzanna Lam, a tax and business adviser and the founder and CEO of Innochamp Advisors, recommends using a valuation specialist to help determine what your business and its assets are worth. This may include items you hadn't thought of--like your contacts or customer lists. Another company might even buy your defunct business for its past losses, which--though complicated--can result in a tax refund under the Cares Act.
Make it right.
You may be unable to pay back investors, but you can help employees and custo­mers. It's both the right thing and the smart thing to do, because failure to preserve these relationships can hurt you in your next venture or job. "Offer to try to find employees another place, offer to write a letter of recommendation, and let them know you appreciate all the work they've done," advises Micah Logan, who closed his exercise studio--Next Level Fitness--in 2006. "Inform customers that you appreciate their supporting you," he says. "If you know others in your industry, make a referral. That's part of high-level customer service."
Plan your comeback.
Many successful entrepreneurs, including some household names (Bill Gates, Reid Hoffman), have at least one failed business on their résumés. In 2014, Logan relaunched his company as Next Level Fitness & Wellness. This time, he found small but high-traffic locations and purchased portable, versatile items such as ropes and kettlebells rather than large and costly fixed equipment. He also offered personal training for groups of three or four in addition to one-on-ones. "It was much more profitable than the previous business model," he says. Now with two locations and four employees, Logan is launching a franchise so other trainers can follow suit. "You can allow negative thoughts to crush you, or you can get out a jack, put it under that crushing weight, and start pushing back," he says.
From the Winter 2020/2021 issue of Inc. Magazine
If you are considering a sale or transaction, Inc. can help.
Get in touch with leading advisors.