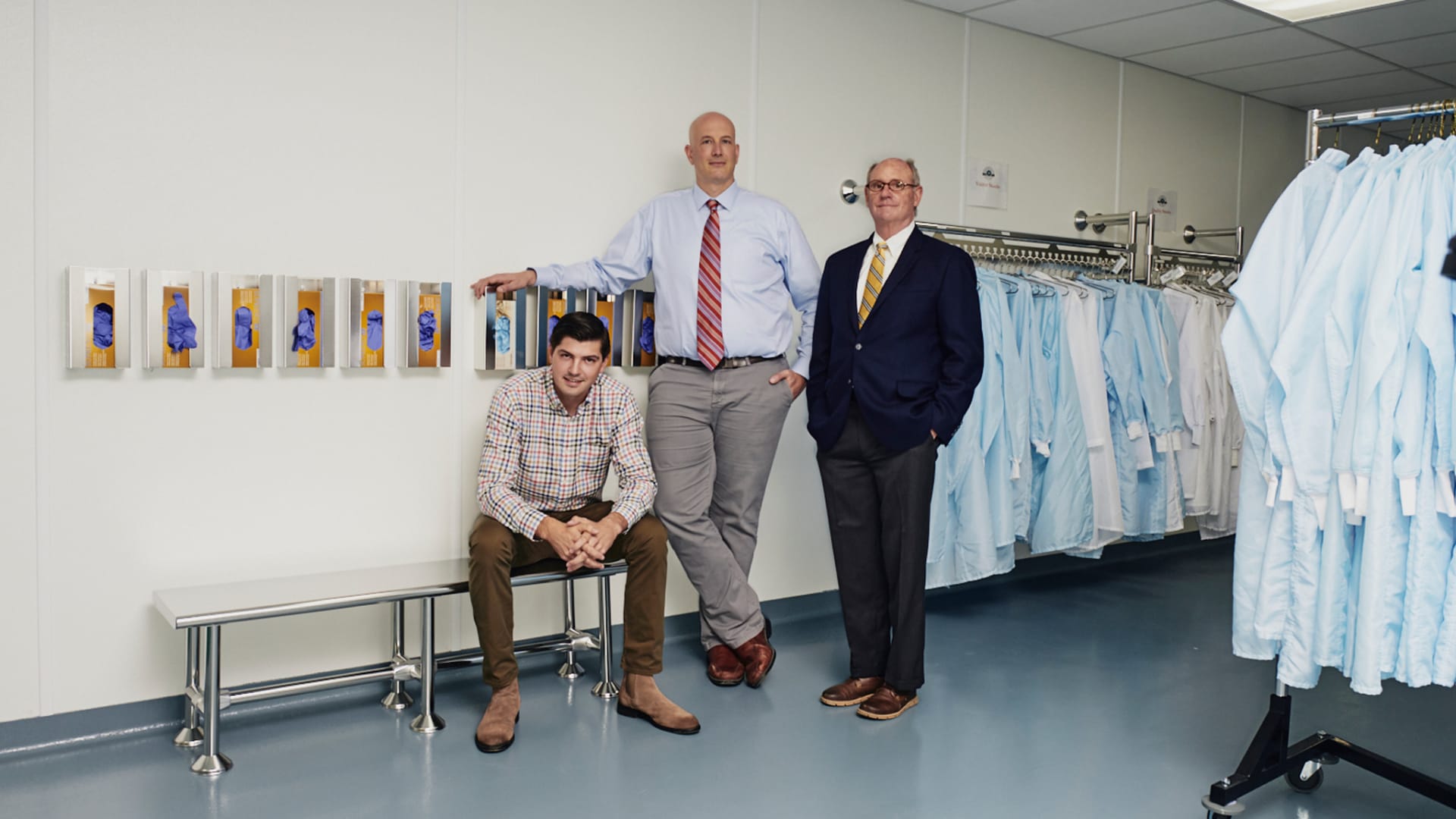 A few years befor­e I arrived at Inc., I wrote a patent for the technology behind a wellness startup. If you wanted to geek out on, ahem, biotelemetrics and real-time feedback loops directing psychoacoustic content engines and light therapy inducing predetermined brain-wave states, I was your guy. Meanwhile, the founder ran the sales program, which turned out to be less about solving customer problems than it was about talking about anything but customer problems. Another colleague worked the business model, constantly revising, trying to jiggle it like an empty champagne bottle to see if there were just a few more drops left, even if that wouldn't be enough for a toast.
We were all enthralled by our brilliant idea. Too bad we didn't have a reason to exist, really. We didn't look much past the revenue and market size, and how to get as much of the former from the latter as possible. I mean, we were riding the tailwind of a prevailing trend, wellness, and some individual skills, but as a business--what was our point? Where was our passion? What was our impact?
The fact that I couldn't tell you is a lesson I won't forget, and one that makes that ill-fated venture a world away from the companies in Inc.'s inaugural Best in Business Awards, and from our very best, the Company of the Year.
They got it right, these folks. They knew from the start that being in business was about more than a fancy idea or a good story or being in the money. Not that there's anything wrong with revenue, as anyone familiar with the Inc. 5000 knows. After all, the Inc. 5000 is most definitely about a certain kind of best, one measured by sales growth.
But, especially right now, there's another kind of best that needs to be recognized, one that doesn't have anything to do with my startup's approach or with market dominance or the P&L statement. It's about making what my startup did not: an impact. An impact that puts purpose, if not ahead of profits, then certainly on par with profits.
What these Best in Business Awards--more than 100 companies in over 30 industry sectors--recognize is that as we grapple with uncertainty and unprecedented challenges, it's more important than ever that companies make a difference: for themselves, for their teams, and for all of us. Sometimes the impact is built into the business itself--as in a B Corp, which has purpose written into the corporate charter. Sometimes that good comes from the passions of the leadership or the team or even the community in which the business resides.
In all cases, though, it's about adding missing pieces or stitching together the wounds, whether that company is actually in medical products or whether its products are chickens. That's right, chickens.
We hope you'll join us in congratulating the honorees and recognizing their effort. Thanks to these companies, we get not only the products and services we need each day, but also very likely a tomorrow that will be far better than yesterday.
EXPLORE MORE Best in Business COMPANIES
From the Winter 2020/2021 issue of Inc. Magazine